Sunday sale of noted watercolorist's work to benefit art guild
March 11, 2015 - 12:36 pm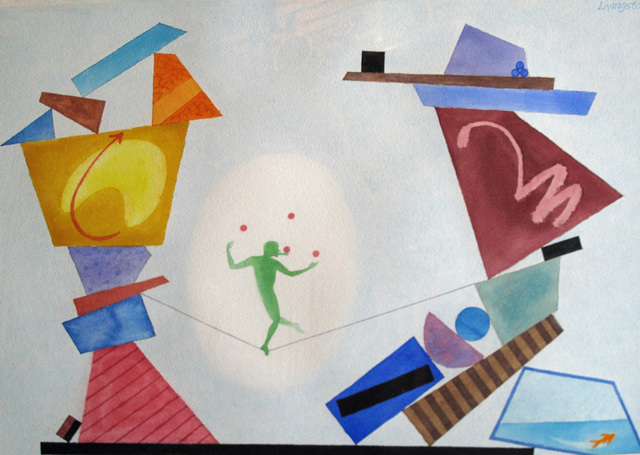 Boulder City Art Guild is presenting a special sale featuring original works of art by renowned watercolor artist Frank Livingston.
The sale will be held from 11 am. to 3 p.m. Sunday in the lobby of Boulder Dam Hotel, 1305 Arizona St., with a portion of proceeds benefiting the art guild.
It features pieces from Livingston's personal collection.
Diana Meyer of the art guild said more than 60 pieces will be sold; however, only a dozen are expected to be displayed at the hotel. A color brochure showcasing the pieces will be available, along with sizes and prices, she said.
In addition to watercolors, the sale will include works in other mediums created by the artist from the 1940s to the 1990s.
For most of his career, Livingston was an art director for several of the country's leading advertising agencies. Among his accomplishments were major campaigns for General Mills and getting the dot over the "i" on the Cheerios box.
Livingston, who died in 2002, was a longtime resident of Las Vegas and a member of the Las Vegas Watercolor Society. He was featured at the society's 1995 anniversary gala.
He and his wife, Mary, later moved to Boulder City, where they lived with their son Norm and his wife, Sandra. They are expected to be at the sale to answer questions.
The family called the art guild to request its help selling the collection, Meyer said.
For additional information, call 702-293-2138.
Hali Bernstein Saylor is editor of the Boulder City Review. She can be reached at hsaylor@bouldercityreview.com or at 702-586-9523. Follow @HalisComment on Twitter.