Story Tellers Corner: Smith shares stories of work with Colombian orphans in new book
September 26, 2018 - 4:21 pm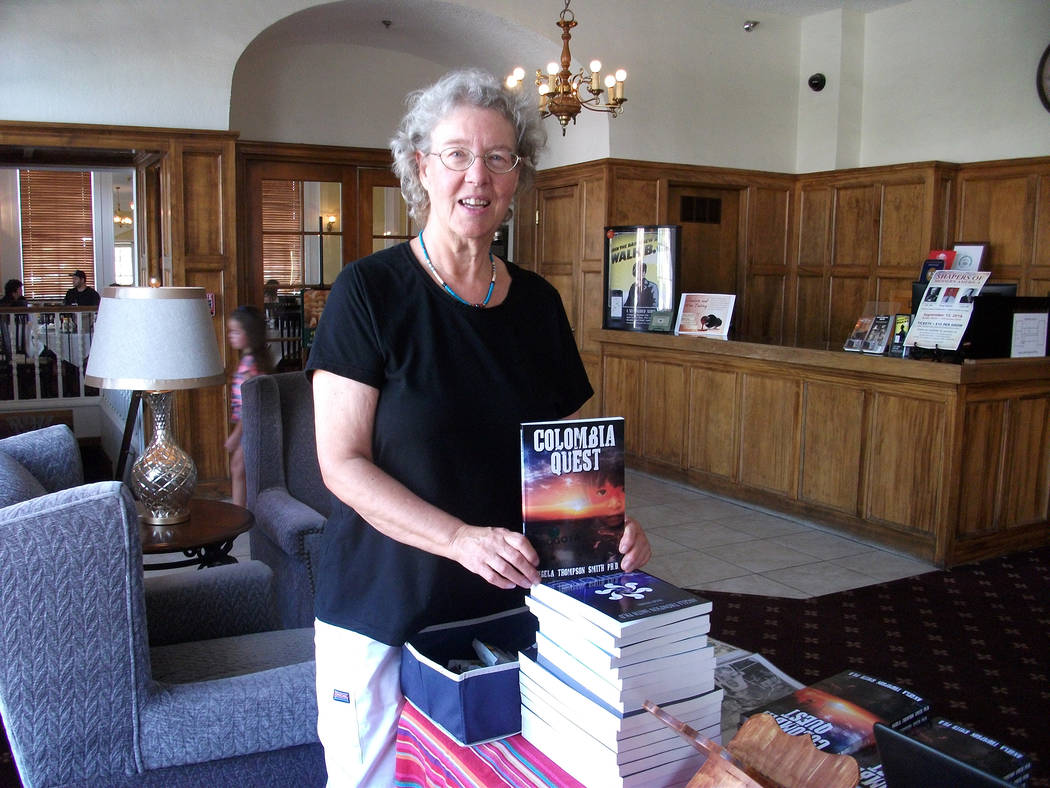 Boulder City resident Angela Thompson Smith's newest book provides insight into the plight of orphans in Colombia in the 1970s.
She said she hopes that readers of "Colombia Quest," her seventh book, understand the story of the orphans and their resilience getting through severe deprivation and abandonment.
It features a compilation of her journals and letters from the two years she spent in Villavicencio, Colombia, when she was in her 20s and worked at an orphanage as a nurse and social worker.
While in Colombia, Smith was responsible for taking children to Bogota to get their legal papers. The journey included a long bus ride in an area where the Revolutionary Armed Forces of Colombia-People's Army was known to operate and kidnap people. The military would stop and search buses to make sure people had the correct registration paperwork. The men who didn't were taken away.
"It was all an adventure," she said.
Villavicencio is east of the Andes Mountains, and the landscape has mountains and plains.
"I liked going out into the Andes," Smith said. "It was like going out into the unknown. … I would just sit and be quiet. It's all an adventure."
Smith said she decided to write this book when she received a photo diary from one of the orphans who had been there and was adopted by Americans.
"She went back to find her relatives and took photos," Smith said. "She sent a disc to me. It brought back a lot of memories."
Smith said she realized she still had all the letters from her time there, as well as her journals and photos, and that she needed to do something with them.
"Colombia Quest" is available to purchase directly from Smith, who can be contacted at mindwiseconsulting@gmail.com.
Contact reporter Celia Shortt Goodyear at cgoodyear@bouldercityreview.com or at 702-586-9401. Follow her on Twitter @csgoodyear.