Story Tellers Corner: Metzger pens Christmas story for Boulder City children
November 29, 2017 - 4:14 pm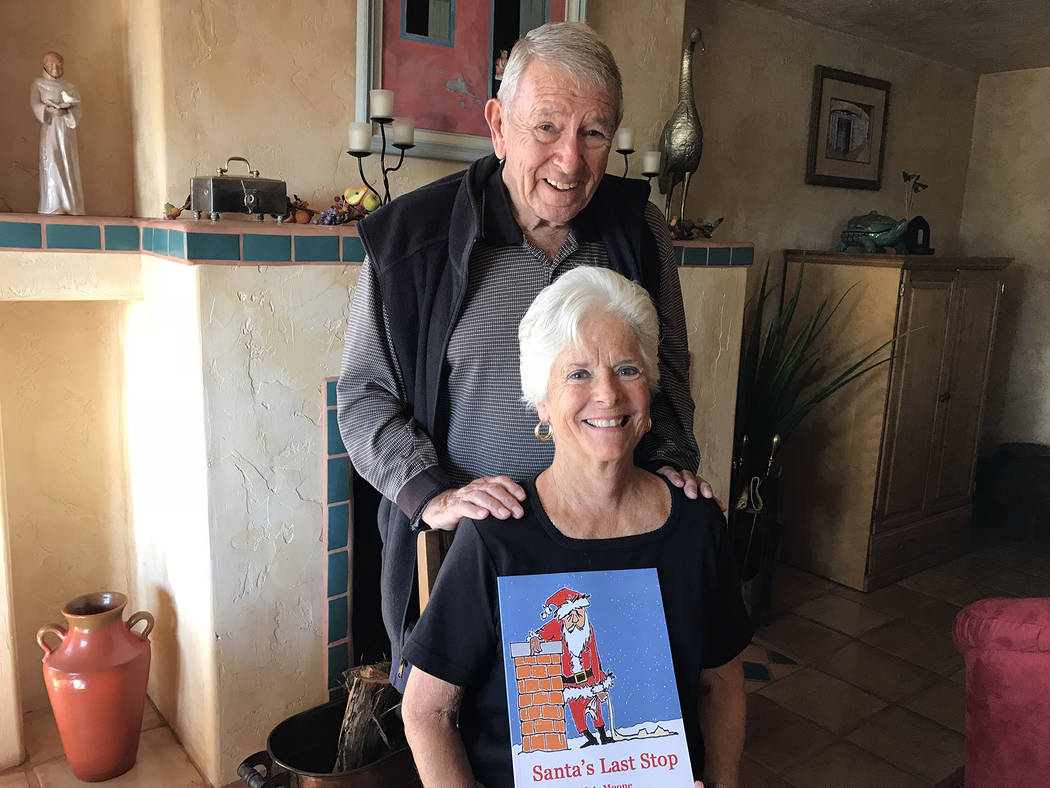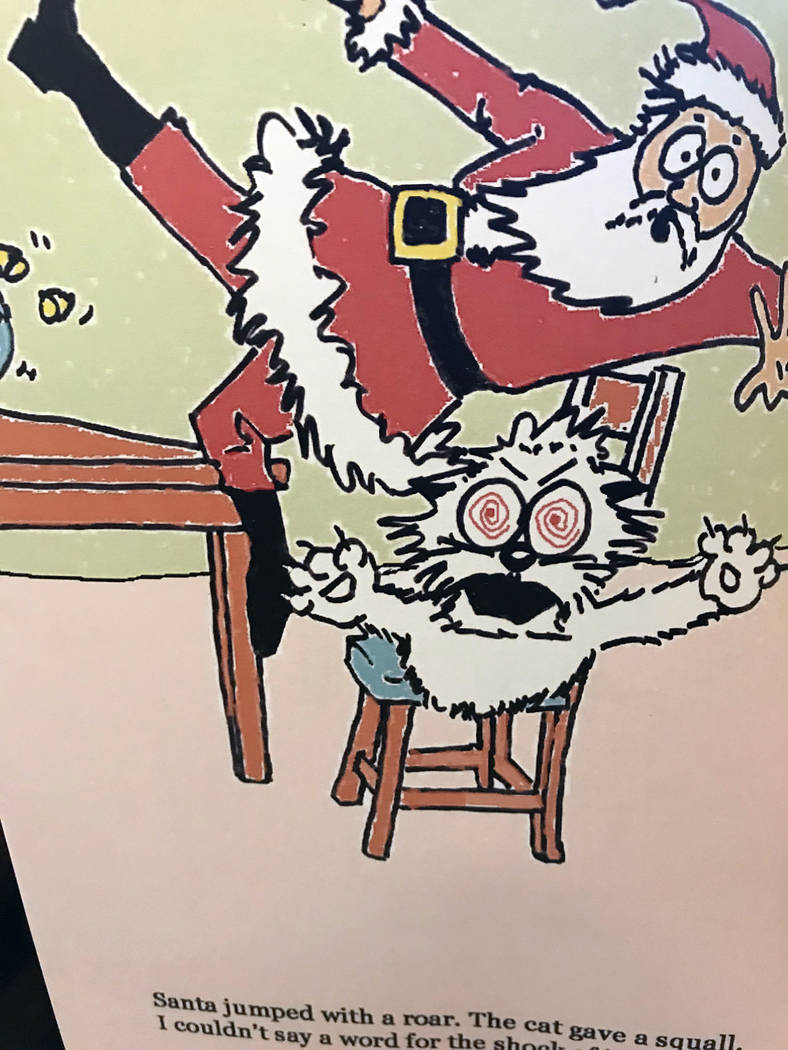 "It was our usual Christmas, a quiet one at that — until Santa by accident, sat on our cat."
The first line from M.A. Moone's new book, "Santa's Last Stop," paints a clear picture of the nature of her story about one family's adventure when they meet Santa Claus in their home on Christmas Eve.
Moone, the pen name of Boulder City resident Merrianne Metzger, wrote the book at the request of Mrs. Claus, who wanted something to read to local children during their holiday visits. She also wanted it to be tailored to Boulder City.
As a result, the story revolves around Santa and a cat named Jingle.
"I was looking for a special book … and a way to interact with the children," Mrs. Claus said of her request, noting she wanted a story that was fun, not religious and not too long.
In the past, Metzger has served as a behind-the-scenes elf for Mrs. Claus, offering suggestions about good stories for her to read at special events during the holiday season.
Metzger, who has a Ph.D. in educational psychology, specializing in how children learn through reading, said she came up with the idea for her story the next day. She told it to her husband, Tony Baby, and he liked it so much he offered to illustrate it for her.
The book was written so that young children would enjoy having it read to them and older children would be able to read it themselves, she said.
Baby illustrated it also with children in mind, targeting those who are about 10 years old. It is done primarily in shades of red and green.
Metzger has written four novels, but this is her first picture book. It is also the first time that Baby has created illustrations for her, though he has worked on covers for her novels.
And like her previous works, she said the plot for the story came to her when she was asleep in a dream state.
Those who have seen or read the book have already fallen in love with the tale, she said, inspiring her to create another book for children. Her next book will be targeted for middle school-age children and focus on the environment, she said.
Metzger will sign and have copies of her book for sale during Santa's Picture Party inside the Doodlebug Bazaar on Saturday, Dec. 2. The event will be held from 11 a.m. to 2 p.m. in the old gym at the Parks and Recreation Center, 900 Arizona St.
It also is available at Goldie's Gift Shoppe inside the lobby at Boulder City Hospital, 901 Adams Blvd.
Hali Bernstein Saylor is editor of the Boulder City Review. She can be reached at hsaylor@bouldercityreview.com or at 702-586-9523. Follow @HalisComment on Twitter.