Story Tellers Corner: From 'Dam Nation' to salvation; Authors' twist on Bonnie, Clyde story brings them to BC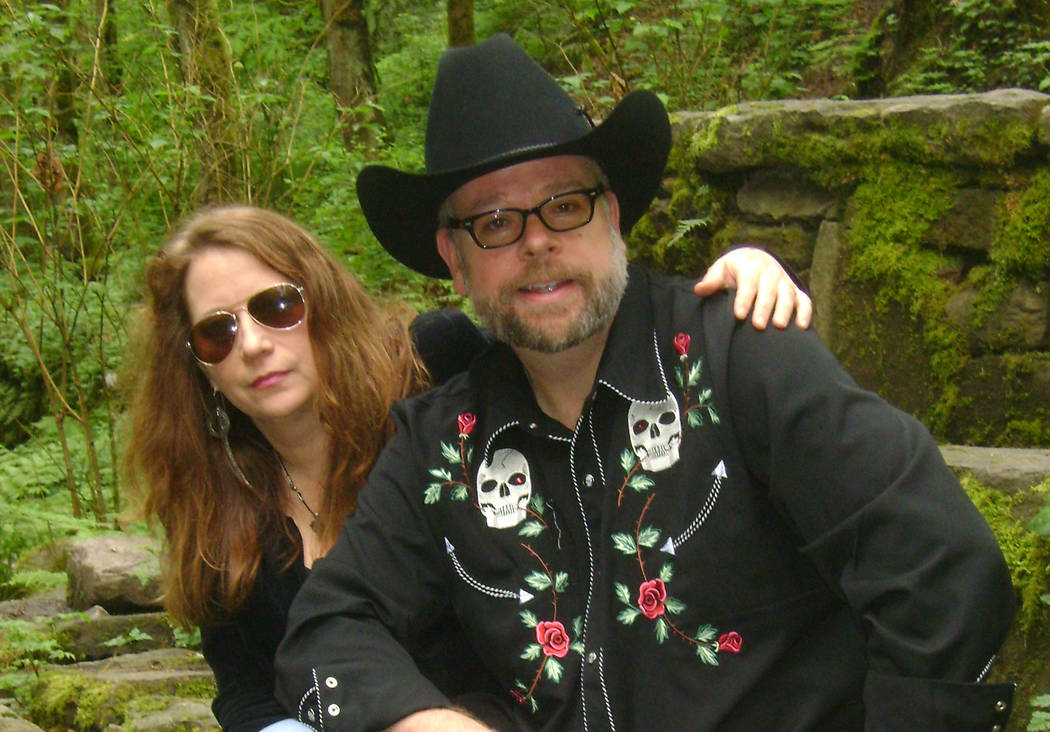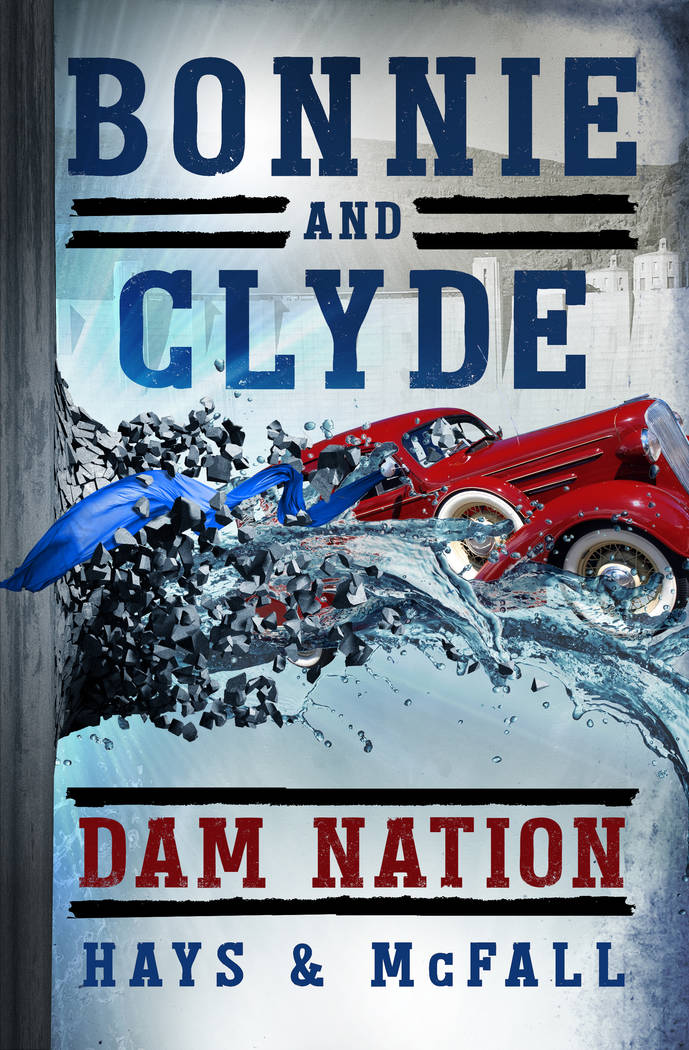 History tells us that Bonnie Parker and Clyde Barrow died May 23, 1934, when a posse ambushed them in Bienville Parish, Louisiana, and shot 167 bullets into their car. But what if it wasn't really the two famous outlaws in that car? What if instead two young people who resembled the murderers and bank robbers were actually killed?
That's the premise of a new series of books by Clark Hays and Kathleen McFall.
"Dam Nation," the second book in their Bonnie and Clyde series, debuts Saturday, March 24, which is the 110th anniversary of Clyde Barrow's birth.
The story is set in 1935, and the two outlaws have been recruited by the federal government to foil a plan to sabotage construction of the Hoover Dam.
Hays said he and McFall have always been drawn to the story of antiheroes and examining that, taking a closer look at the story of redemption.
"We were intrigued by Bonnie and Clyde. They are such an important part of the American story," he said.
McFall said that while they don't condone the actions of the two, they began looking at the origins of how they became bank robbers and criminals, how poverty was forcing people to take action.
"It's not quite a Robin Hood myth," she said. "They became folk heroes in a way. There were so many people in the Depression … so many that had that fantasy to take control of their destiny."
Immense project
Hays said he and McFall, who live in Portland, Oregon, had visited Hoover Dam and Boulder City and liked the character of the area.
"We were blown away by the sheer scope of it, the project that brought the dam to life. We knew we wanted to incorporate that into our writing," he said.
Once they began the Bonnie and Clyde series, they realized the story of Hoover Dam's construction would be a good fit.
The two spent at least a year doing research and immersing themselves in the history of the area to get a sense of what it was like to work on the dam.
"There is such a rich history in the area, and it has been captured so well by photographers and through oral history," Hays said.
Their first book in the series, "Resurrection Road," has the origins of how the criminals began working for the government and sets them on a path to save President Franklin D. Roosevelt.
"There were plans to assassinate the president; everything is based in reality," McFall said.
"It's symbolic for saving the New Deal policies, pulling America out of the Great Depression," Hays said. "In book two, set in Hoover Dam, … it tells how government infrastructure projects put people back to work. It changed the whole area."
The two are at work on a third book in the series, which jumps ahead 10 years and takes Bonnie and Clyde to the Hanford Nuclear Reservation in Washington state, where the Manhattan Project was taking place.
Experienced writers
Before starting their first series, "The Cowboy and The Vampire Collection," both had experience as writers. Hays was a communications officer for a financial firm and McFall was the director of communications for a medical research company as well as a former energy and science journalist.
McFall, who has a degree in geology, said her experience writing about geology and energy gave her the history and terminology she needed to give their story about the dam more credence and greater avenues to explore.
"Both positions at the heart of them had elements of writing, where we earned our chops, that required us to write on deadline. And we became really proficient churners out of copy," McFall said. "We applied what we learned in the trenches and applied it to fiction."
The duo began writing fiction as a way to save their relationship, Hays said.
"When we first became involved romantically, we had a fiery breakup after a short run at romance. … Fate brought us back together, so we decided to focus that dysfunctional energy in a more focused way and started a creative project. That was the first book in our cowboys and vampire collection," he said.
"Some people think this was a test for marriage. If we could survive this, we could survive anything," McFall added.
Ironically, Hays grew up with a special connection to and interest in Bonnie and Clyde. His father, who worked in the oil industry, was a "consummate storyteller." When they purchased an old cattle ranch from the 1930s in White Hall, Montana, they discovered an old rusted car full of bullet holes.
"He convinced me it was Bonnie and Clyde's death car. I believed that for quite some time," Hays said.
Time in the public library proved the tale to be false, he said, while instilling a love of libraries.
McFall said they hope to arrange for a special event with the Boulder City Library to introduce people to their book. In the meantime, "Bonnie and Clyde: Dam Nation" is available at most online bookstores and in libraries.
Hali Bernstein Saylor is editor of the Boulder City Review. She can be reached at hsaylor@bouldercityreview.com or at 702-586-9523. Follow @HalisComment on Twitter.