Story tellers corner: Appleby draws on bond with goddaughter to illustrate book
October 17, 2018 - 3:59 pm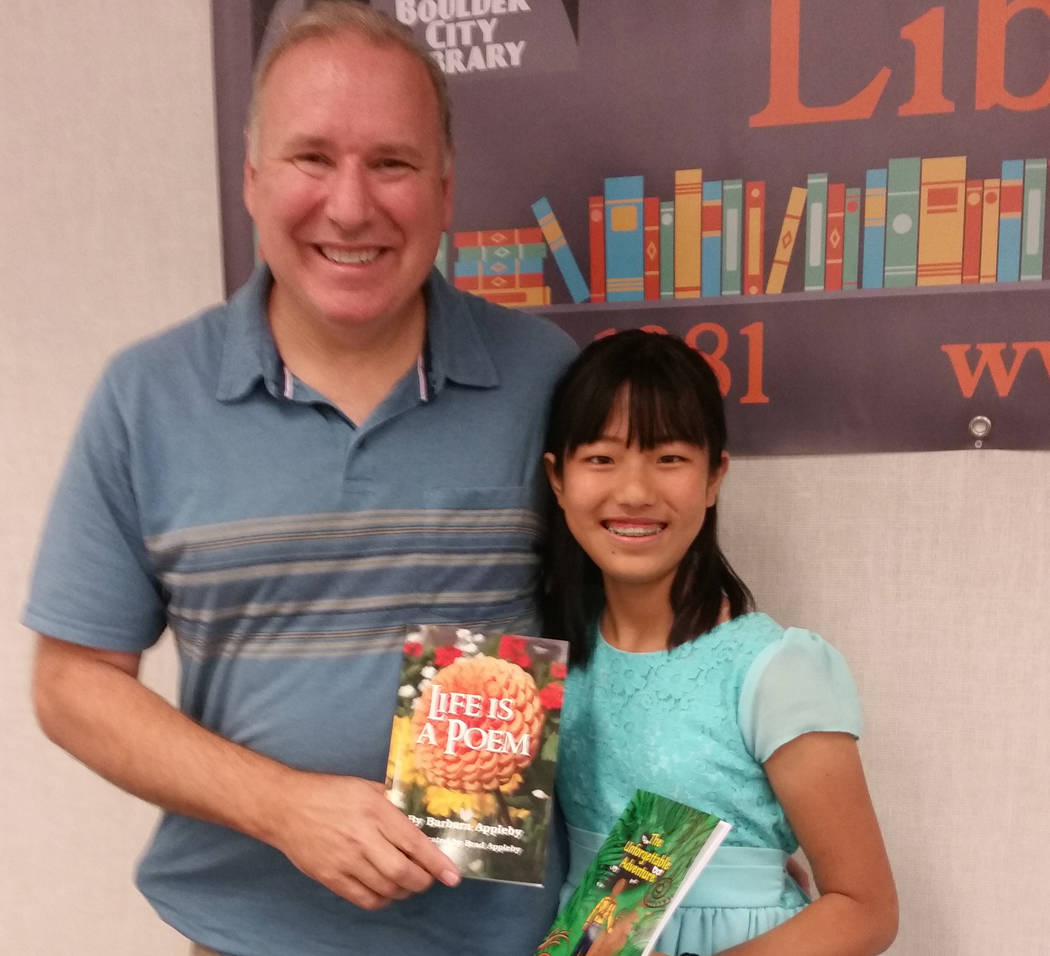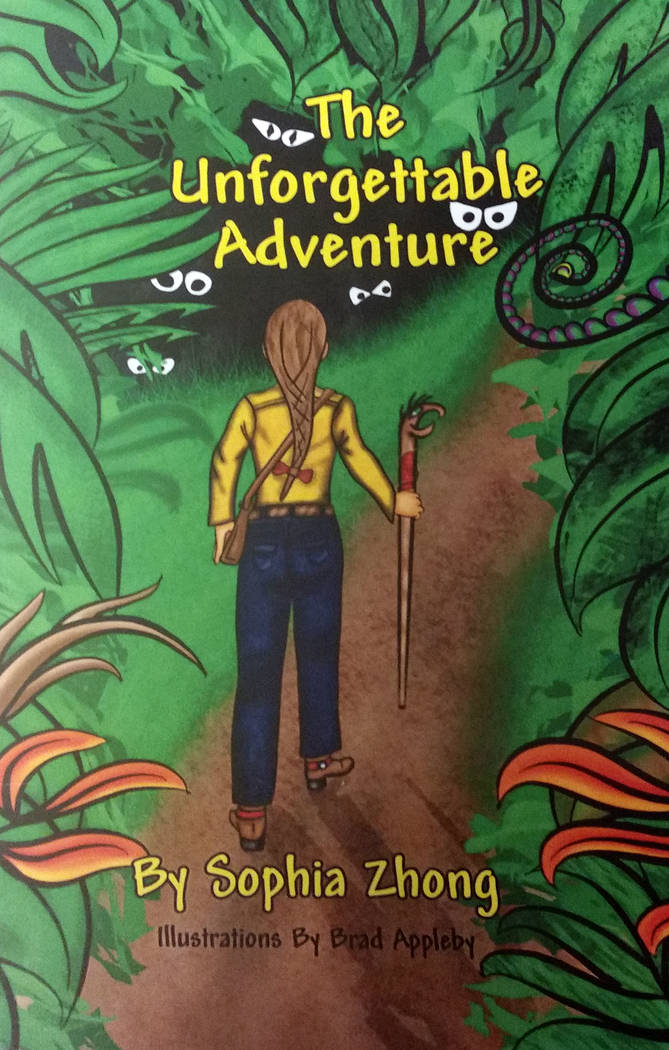 Longtime Boulder City resident and business owner Brad Appleby recently embarked on a new adventure: helping his 11-year-old goddaughter face one of her fears by writing a book about ghosts.
Recently, Appleby and his goddaughter, Sophia Zhong, were in Oregon, and he challenged her write a story about ghosts because she was afraid of them. Zhong said she visited a lot of bookstores on the trip and noticed ghost stories were a common theme at them, so she accepted the challenge and decided to write "The Unforgettable Adventure" about a friendly ghost that tries to help protect animals in the Amazon rainforest.
"There are people in the Amazon rainforest," she said of the book's premise. "The Amazon tribe is not happy with the people taking animals from there to the zoo, so it tries … to stop it."
Appleby said he tried to find someone to illustrate the book but stepped into the job when no one was available.
To create illustrations for the book, Appleby used a computer program that allowed him to draw in layers as well as sketch. Once Zhong finished the book, Appleby created a company, God Daughter's Ink, to publish and distribute it.
"It's been fun," Appleby said of the project.
With her first book under her belt, Zhong is already working on her second book and plans to have Appleby illustrate it.
"It's fun," she said of why she writes.
She also said it's a way to use and process emotions she feels.
"If you feel sad, you can make the person in the story feel the same thing," she said.
"The Unforgettable Adventure" is available on Amazon and on Zhong's website, http://www.sophiazhong.com/. Part of the proceeds from the book will go to help workers at the E Mei Mountain in China.
Zhong, a sixth-grader from Claremont, California, visited China in June and said she was impressed by the people there because they carry heavy loads up the mountain for very little money. She wants to help them financially.
Appleby also recently published a book of his mother's poems, "Life is a Poem." Zhong wrote a poem that was included in the book.
Contact reporter Celia Shortt Goodyear at cgoodyear@bouldercityreview.com or at 702-586-9401. Follow her on Twitter @csgoodyear.