Stetson ready to lead at Christ Lutheran
August 30, 2017 - 2:36 pm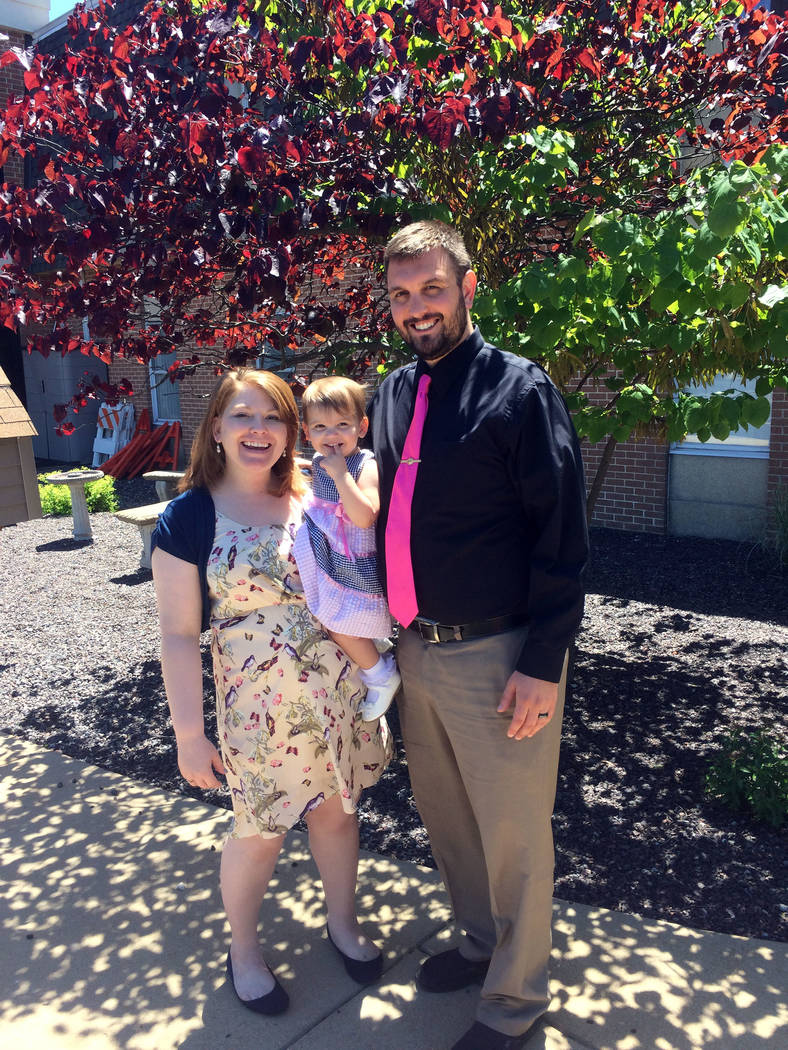 A new pastor in Boulder City had plans for a military career, but those changed when he found a new calling.
Christ Lutheran Church's new pastor Adam Stetson grew up in Indiana and joined the United States Marine Corps right out of high school where he said he worked as an aviation ordinator, responsible for anything on a plane that "goes boom or is supposed to go boom."
During his four years in the Marine Corps, Stetson was deployed twice to Iraq, one time for a year and another time for seven months. The summer between those deployments he had three different and unrelated people tell him he should consider going to seminary.
"I planned on being career military, but I realized I had a different calling," he said.
After getting out of active duty with the Marines, he served for another four years in the United States Marine Corps Reserves while pursuing his degree.
Stetson started his undergraduate degree in 2007 at Concordia University Irvine, a Christian university in California. He met his wife, Jessica, there at the first class he took.
Two years later, in 2009, they were married. Once he finished his undergraduate degree, he transferred to seminary in St. Louis. His program there included three years of classes and a one-year internship.
During his seminary experience, Stetson interned at St. John Evangelical Church of the Valley in Bullhead City, Arizona, and was placed at Christ Lutheran this year when he completed his degree.
Stetson said the pastor at St. John recommended he and his wife come to Christ Lutheran. The congregation also specifically asked for him to be named their pastor.
"They're a very loving, gracious and generous congregation," he said.
Stetson, his wife, their daughter, Faith, and their dog moved to Boulder City at the beginning of August, and he was officially ordained as Christ Lutheran's pastor Aug. 26.
"We're excited to be here, get into the community, preach Jesus, and be Jesus to our neighbors," he said. "We have a wonderful core group of people and a building. The rest of it is a blank slate. There is a lot of freedom of where we're going to go and what we're going to do."
Christ Lutheran Church is at 1401 Fifth St. Services are held at 5 p.m. Saturdays and at 9:30 a.m. Sundays.
Contact reporter Celia Shortt Goodyear at cgoodyear@bouldercityreview.com or at 702-586-9401. Follow her on Twitter @csgoodyear.