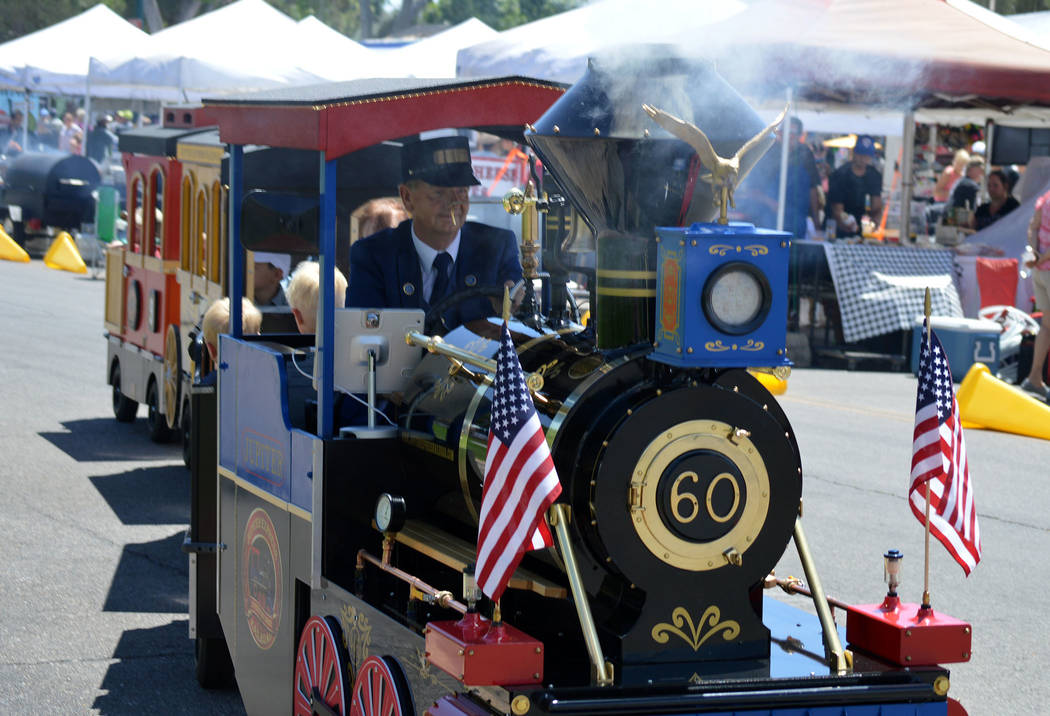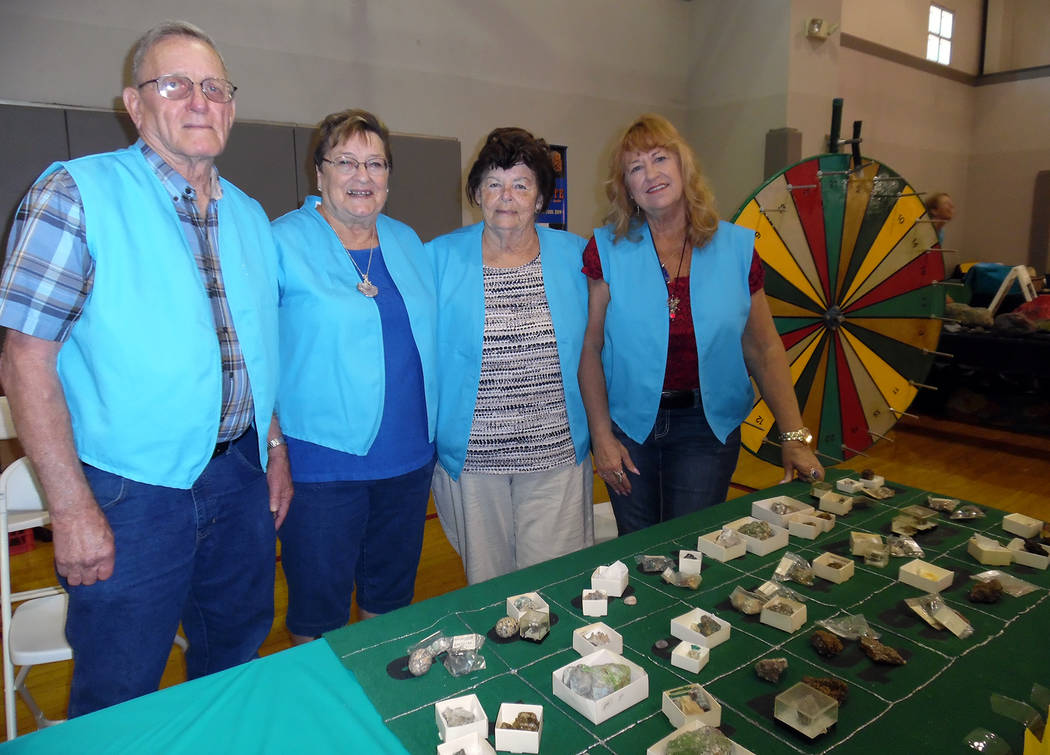 Boulder City residents and visitors are set to have a great time this weekend at the town's 41st annual Spring Jamboree.
This year's event is from 9 a.m. to 5 p.m. Saturday, May 5, and from 9 a.m. to 4 p.m. Sunday, May 6. It's free and open to everyone.
Among the new items at this year's Spring Jamboree is an expanded rock and gem show, as well as more children's activities.
"They sold out this year and have a lot of new activities for the kids," said Boulder City Chamber of Commerce CEO Jill Rowland-Lagan about the gem show. "They are keeping with the dinosaur theme and have added a couple new ones as well."
Rowland-Lagan said new children's activities include a gyro ball, land balls and the Tumblebus, a mobile gym that teaches children gymnastics and fitness to help develop and improve physical fitness, coordination, balance, strength and self-esteem.
"I saw this bus on the news a few months ago, and I was so impressed with their goals and what they accomplish by bringing safe, athletic activities to neighborhoods that may not have access to jungle gym equipment," said Rowland-Lagan. "It is adorable, and they let kids be kids."
The Tumblebus has monkey bars, rings, ropes, a trampoline, a slide, a balance beam and bars, a rock-climbing wall and a zip line. It is committed to safety, personal care and positive encouragement for the children who participate.
Other new attractions this year include additional artists, food vendors and trucks, as well as several announcements about upcoming new events.
"Bark in the Park will be introducing the first annual Boulder City Pooch Parade that we will be hosting. … It won't be until November, but we want to let dog owners know in advance so they can start planning their dog's costumes," Rowland-Lagan said. "We will also be announcing the very large addition of an Outdoor Adventure Expo coming to Spring Jam in 2019. The expo will feature all things adrenaline and adventure seeking. Camping equipment, hiking supplies, boating gear, all the Boulder City tour operators and outfitters will be invited to showcase what they offer here in Boulder City."
Part of the proceeds from the event will go to the chamber's scholarship fund for Boulder City High School. The rest of the money is earmarked for the promotion of Boulder City. The event's ultimate goal is to help the chamber with its mission of getting people in town and through the front doors of local businesses.
Now in its 41st year, the Spring Jamboree started with eight businesses. In 1977, it turned into a block party and became what Boulder City knows today as the Spring Jamboree. Since then it has grown to include many vendors and businesses from all over the Las Vegas Valley.
This year, the festival will have approximately 275 vendors, which is 13 more than last year.
"I have quite a few applicants that have stated they are coming in … that could add to that count," she said.
Rowland-Lagan said she is expecting at least 20,000 people to come to Boulder City for the event.
The 2018 Spring Jamboree is Saturday and Sunday and takes place in four downtown parks: Bicentennial, Wilbur and North and South Escalante. Ongoing events for those days include the Pan Draggers Rod Run Car Show, Antiques in the Park, an arts and crafts show, rides, face painting, tattoos, the Chamber Showcase Business Expo, the Southern Nevada Gem and Mineral Society rock show, food vendors, a climbing wall, train rides, the Bubble Fun water ride and the Human Hamster Ball.
For additional information, visit www.springjamboree.com
Contact reporter Celia Shortt Goodyear at cgoodyear@bouldercityreview.com or at 702-586-9401. Follow her on Twitter @csgoodyear.
Spring Jamboree schedule
Center Stage, Saturday
8:45 a.m.: Opening comments Mayor Rod Woodbury and "The Star-Spangled Banner" sung by Mary Rose Stark
9 a.m.: Little Miss and Little Mister Pageant sponsored by Dance Etc.
10 a.m.: One Night Only band
11 a.m.: Bark In The Park by See Spot Run
12 p.m.: Tropicana Palms Bootleggers variety show
1 p.m.: Martha P. King Choir, Lanette Coker, director
2 p.m.: Sibling Rivalry band
3 p.m.: Stringers in Paradise band
4 p.m.: COOL fashion show, Country of Origin Label clothing boutique
Center Stage, Sunday
9 a.m.: DJ and Dinosaur
10 a.m.: Melanie Spector Trio
12 p.m.: Henderson Recreation Center zumba and belly dance
1 p.m.: Part Time Criminals band
2 p.m.: Surf 67 band
3 p.m.: Interfaith Peace Choir
4 p.m.: Closing comments