Senior center to thank community with ice cream social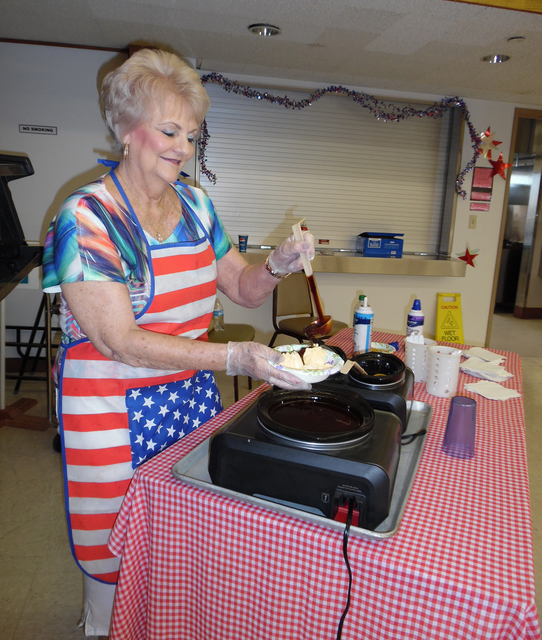 The Senior Center of Boulder City will host its second annual ice cream social Saturday to celebrate support from the community during the past year and lead up to its Walk, Roll and Stroll fundraiser.
After losing the funding for its food pantry two years ago, the center has been able to continue helping local seniors because of generous assistance from Boulder City residents, according to board member and ice cream social organizer Marcela Fastow.
"We wanted to thank the donors that keep the pantry stocked," Fastow said. "And we also want to show our appreciation to the incredible sponsors of this year's Walk, Roll and Stroll."
The annual event raises money for the Meals on Wheels program, which delivers meals to homebound seniors. This year's fundraiser, scheduled for March 18, is already off to an impressive start, Fastow said, noting they have already raised more than last year's total.
"The whole community, residents and businesses alike, has been very supportive," she said. "Last year's event was great, and this year looks like it will be even better. I think it matters to people that all that money raised will stay here in Boulder City and help the people in their town."
The ice cream social is open to the public and will run from noon until 2 p.m. Attendees will be able to choose vanilla, chocolate or strawberry ice cream as well as a variety of toppings to create their perfect sundae.
The senior center is at 813 Arizona St.
For more information or to RSVP, call 702-293-3320.
Contact reporter Hunter Terry at hterry@bouldercityreview.com or call 702-586-6711. Follow him on Twitter @HunterBCReview.