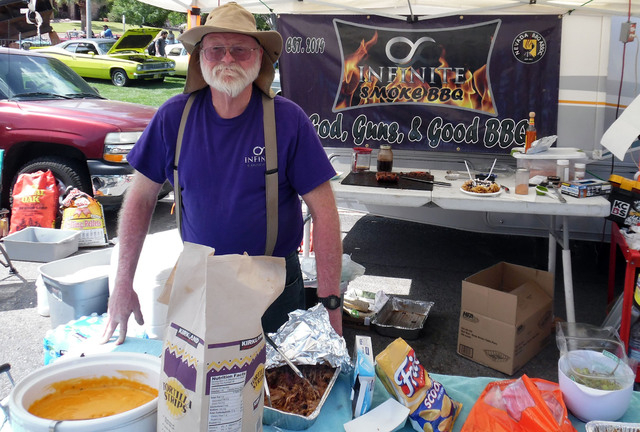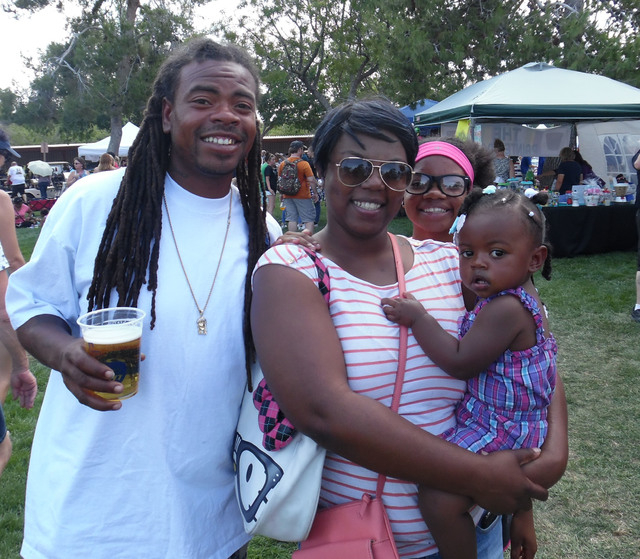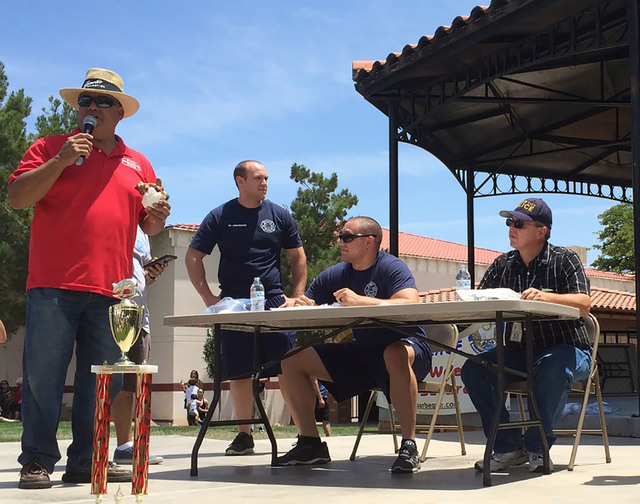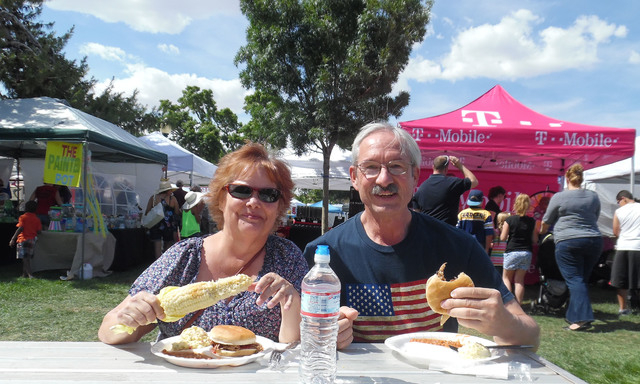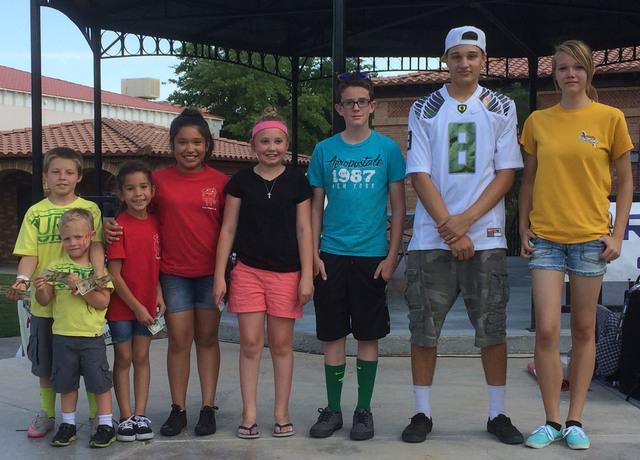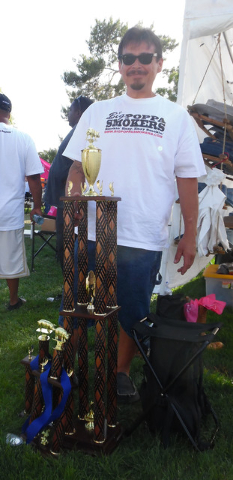 Beverly and Paul Dendary made the drive up to Boulder City from Henderson for their third Best Dam BBQ Challenge, which they said was one of their favorite events, on Saturday.
Larry Brooks, from left, Renee Boyd, Tanaisja Boyd, 13, and Treasure Brooks, 1, enjoyed a giant turkey leg and break from Las Vegas during their first visit to the Best Dam BBQ Challenge on Saturday.
Mike Pacini served as master of ceremonies as Nick Giles, from left at table, Nigel Walton and Mark Donnelly prepare for the rib-eating contest between the Boulder City Fire and Police departments at the Best Dam BBQ Challenge on Saturday.
HALI BERNSTEIN SAYLOR/BOULDER CITY REVIEW
Boulder City's Best Dam BBQ Challenge on Saturday featured a special Kidsque competition. In the ages 6-12 division, Team Hurley, featuring Isaiah, from left, and Micah Morris of Henderson were awarded third place, with Rolling Smoke Divas and Madison Miller taking home second and first place, respectively. Cuiden McKay finished third in the 13-18 division, with Cody Wickingson being awarded second place and Melissa Wrighthouse being name the champion.
Mike Berber, of Las Vegas' Infinite Smoke BBQ, serves up samples of slow-smoked ribs, pulled pork and chopped brisket Saturday at the 12th annual Best Dam BBQ Challenge.
James Perez collected the championship trophy for the Big Papa Smokers barbecue team after finishing first overall and placing in each category at the Best Dam BBQ Challenge on Saturday.
By HUNTER TERRY
BOULDER CITY REVIEW