Schools unite to cheer on students ahead of state assessment test week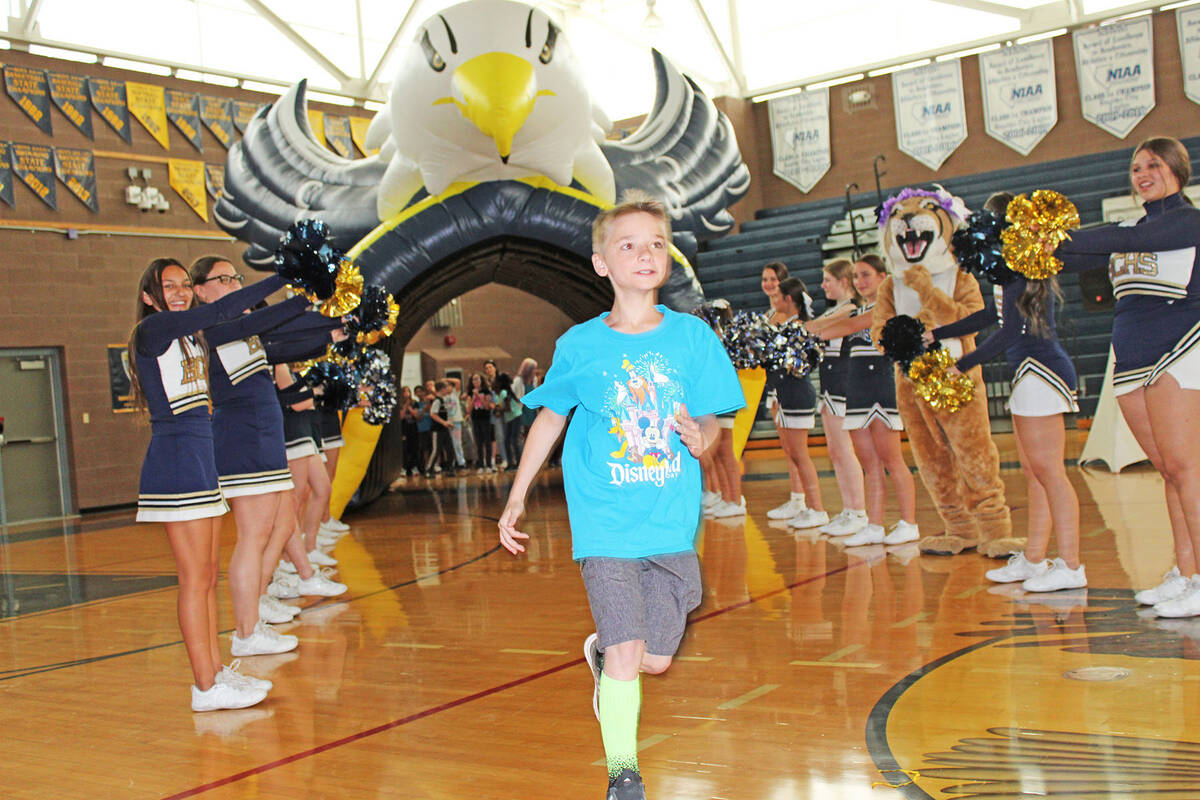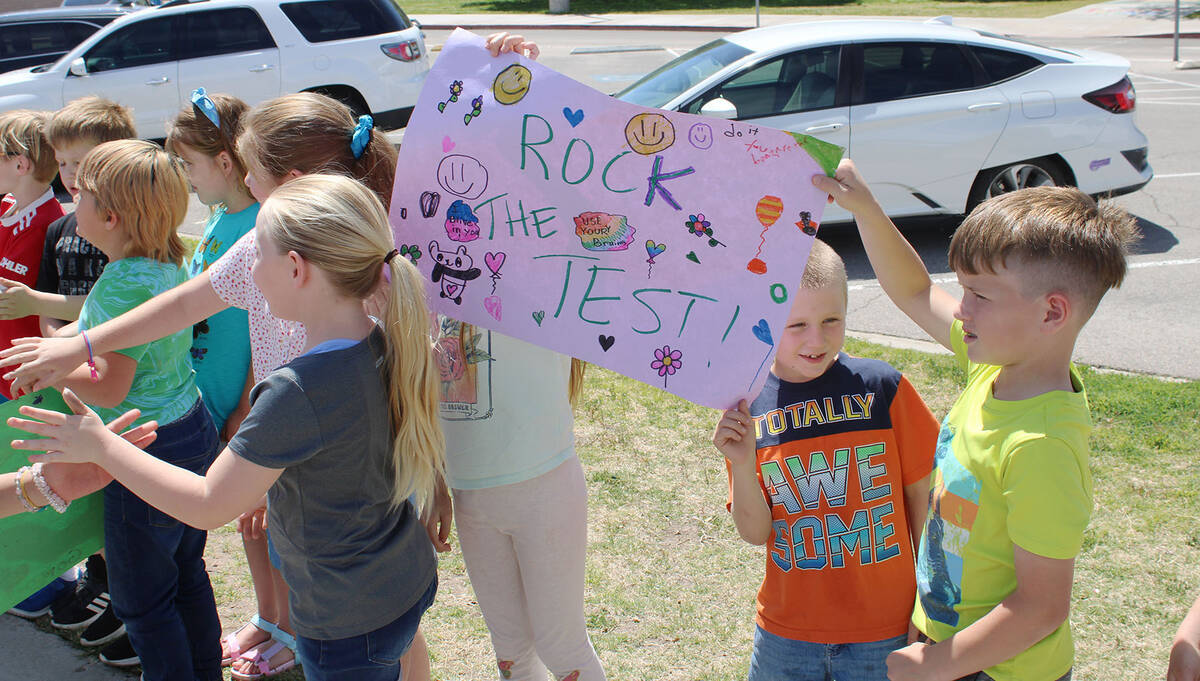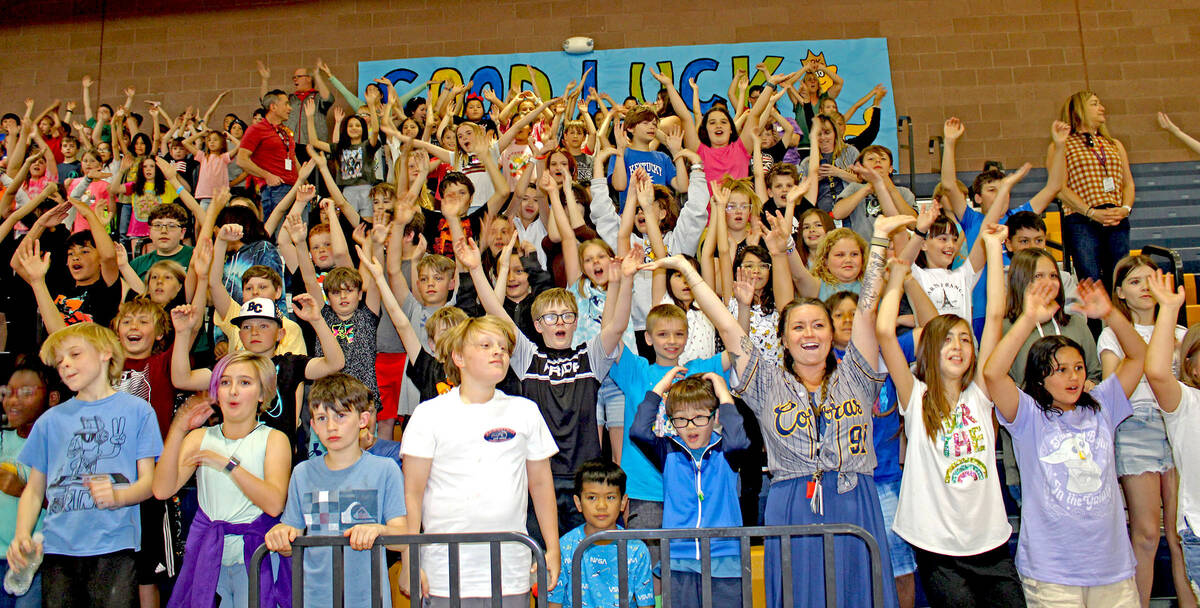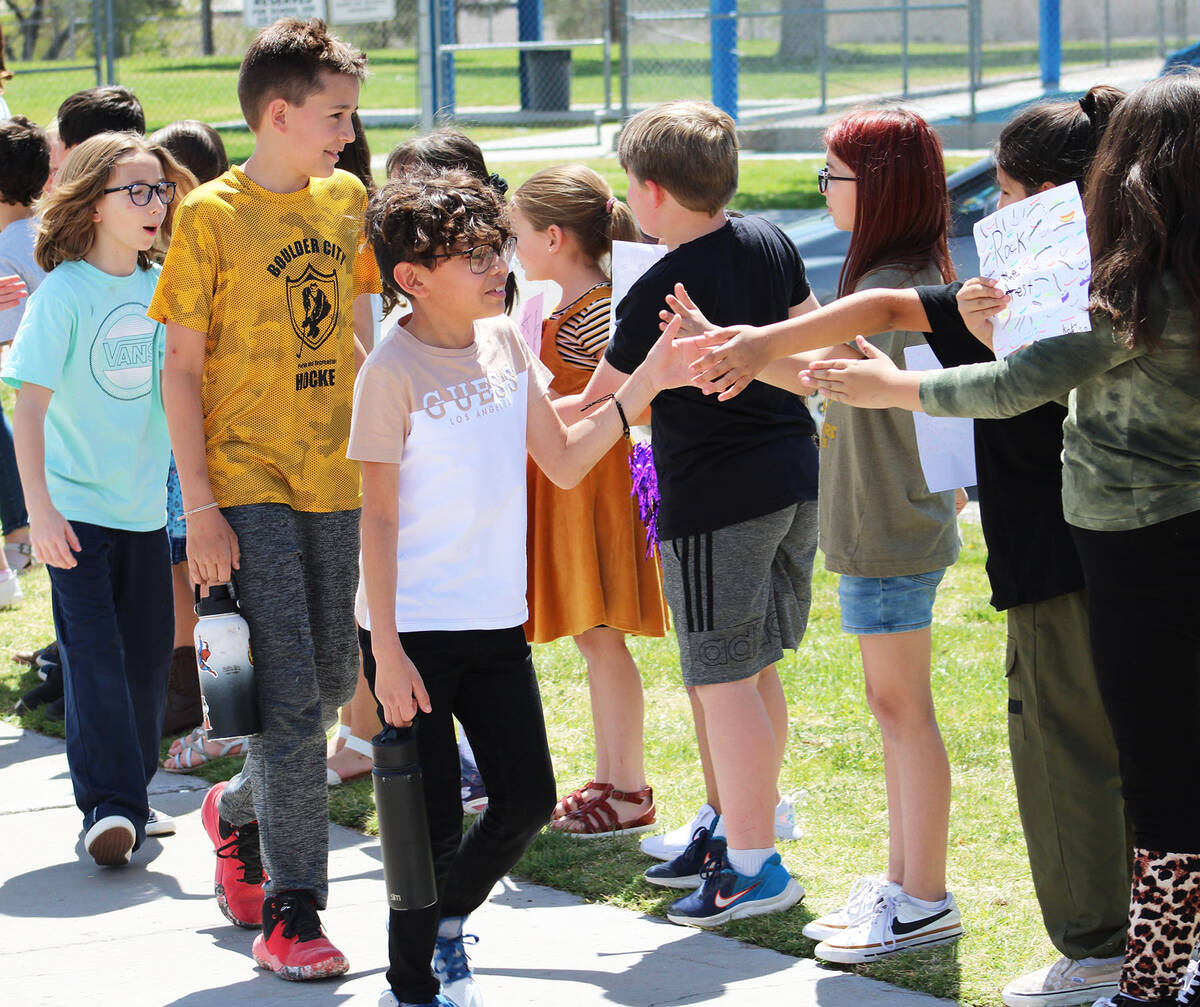 It was the type of event that could make almost anyone want to take a test.
Last Friday, all four Boulder City schools took part in a joint pep rally to cheer on students from Martha P. King Elementary as they geared up for state assessment tests, which began this week.
"We heard a lot of positive comments from our parents and students who were really excited to start the testing today," Principal Jason Schrock said Monday. "I really want to make sure that the community knows how much I appreciate the support of these three other schools and principals. These are incredible people to work with and I'm so lucky to have such supportive principal colleagues."
At 1:30 p.m., students from Martha King made their way up the street and were greeted by students from Andrew J. Mitchell Elementary School who were eagerly giving high fives as they walked by while others raised their handmade signs of encouragement.
"Mr. Schrock has started a nice tradition with this pep rally, as it is the second consecutive year that they have done this at King," Andrew J. Mitchell Elementary School Principal Ben Day said.
As the students then made their way to Boulder City High School, they entered the gymnasium where they were greeted by cheerleaders from both Garrett Junior High and the high school, as well as both school's student council members.
When inside, emcee Mike Pacini had the students and staff dancing in the bleachers to a verity of popular songs including the crowd favorite, "YMCA." The rally also included cheers from both cheerleading teams, enthusiastic speeches from faculty and concluded with fourth and fifth graders, who passed the Smarter Balanced Assessment Consortium test the year prior, being introduced as they ran through the giant eagle tunnel.
"I think the biggest part of the pep rally that really resonates with me, is the sense of the community supporting the King Elementary School students in taking on the test to do their best," said Melanie Teemant, principal of Garrett Junior High School.
Amy Wagner, principal Boulder City High School, agreed.
"Any time that our feeder schools can come up to the high school and be a part of what we do is amazing, because they start to see themselves here in this space," she said. "I loved the enthusiasm of King's students and it was fun to see our high school students interact with them as well."