Ringen honored for inspiring students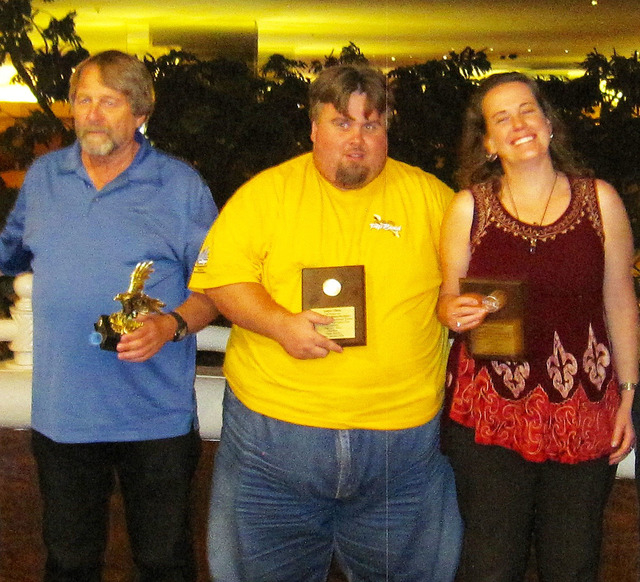 Boulder City High School teacher Johan Ringen won the Leslie Ringen Memorial Trophy last month at the Fiesta Henderson. The award, which is voted on by the students, goes to the most inspirational teacher at the school.
This year the award's name was changed to honor former Boulder City High School English teacher Leslie Ringen, who died last year.
In an interesting turn to the selection process, students voted Leslie Ringen's husband, Johan Ringen, for the award. Johan Ringen teaches English at the high school just like his wife did.
"He was probably unaware that the award was being renamed in memory of his late wife," said Glenn Nakadate of Boulder City, a retired anesthesiologist.
Ringen was not the only teacher to be honored at the ceremony. Band director James Gillette and Spanish teacher Jennifer Marchant placed second and third, respectively.
Johan Ringen, who received the most student votes, was awarded an eagle trophy with a gold eagle coin, while Gillette and Marchant each received a plaque with a silver dollar eagle coin.
The awards were presented by Boulder City residents David Baker, a retired airline captain; Jon Barth, owner of Barth Electronics; Joseph Munroe, a retired businessman; and Nakadate. They established the awards several years ago as a way to recognized the teachers for their service to the community.
Contact reporter Max Lancaster at mlancaster @bouldercityreview.com or at 702-586-9401. Follow him on Twitter @MLancasterBCR.