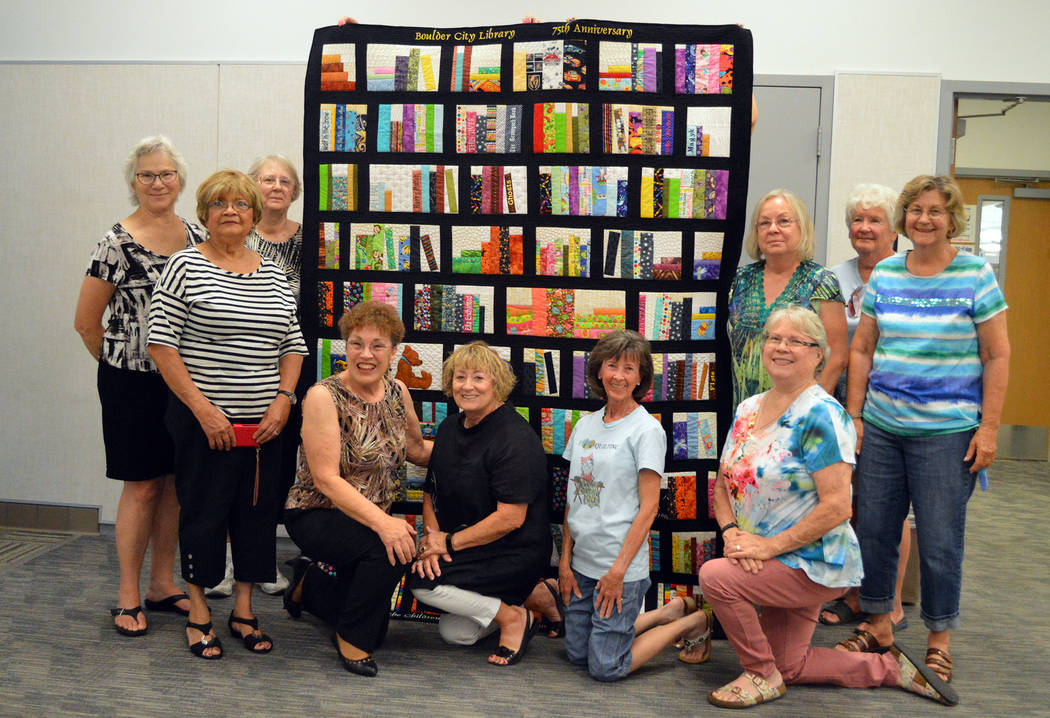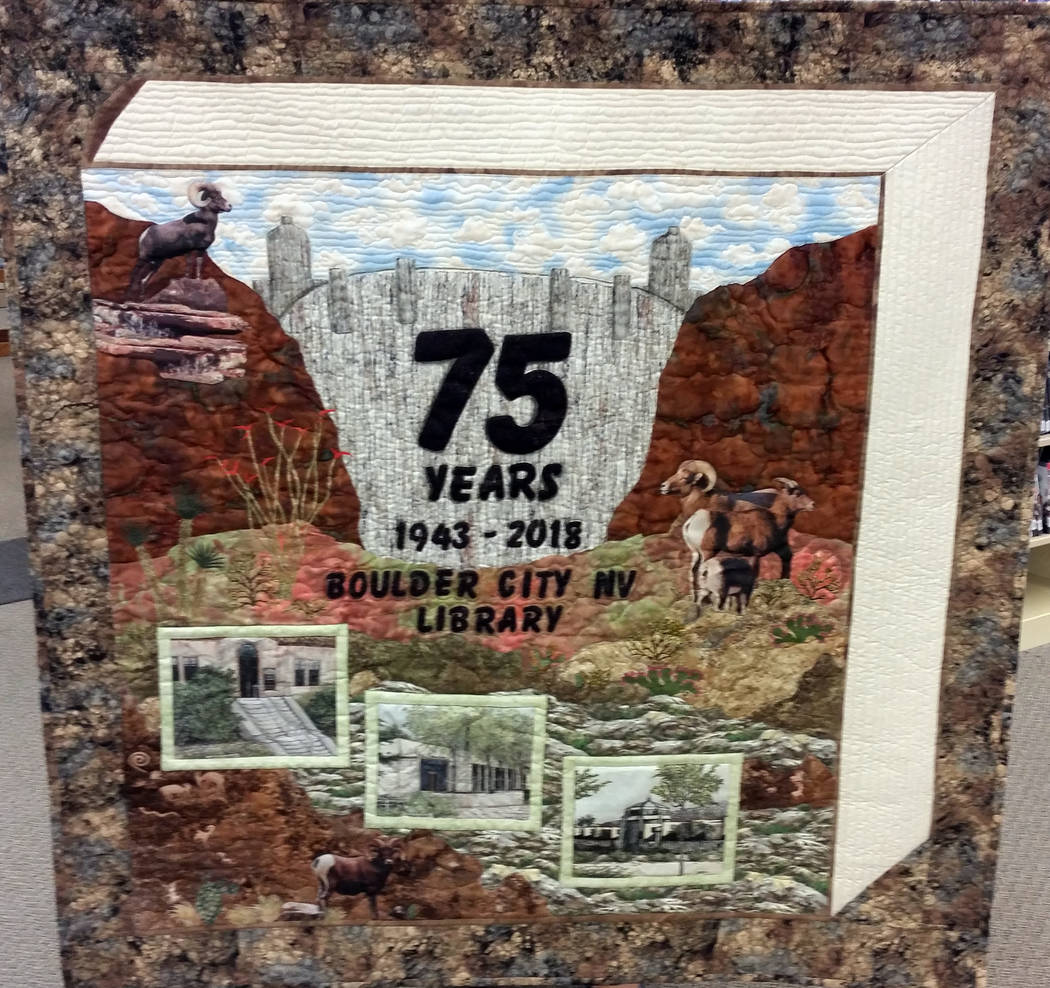 Celia Shortt Goodyear/Boulder City Review
Members of the Boulder City Cut-Ups, kneeling, from left, Sandy Crawford, Karen Elliott, Linda Thiros and Kathy Farris; and standing, from left, Bibi Bellotto, Alicia Narvez, Linda Rhode, Becky Miller, Reg Hanneman and Sandra Thomas, presented a surprise quilt to the Boulder City Library in honor of its 75th anniversary on Tuesday morning. The quilt is for the children's area; the design features books on the shelves, which represent many of the titles at the library.
The Boulder City Cut-Ups quilting group created this quilt for the library in honor of its 75th anniversary.
By Celia Shortt Goodyear
Boulder City Review