Perfection: Merrill rolls 300 game at Boulder Bowl
October 12, 2016 - 1:26 pm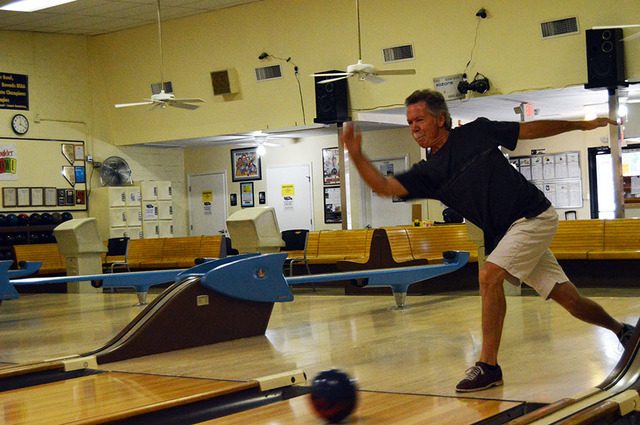 When Joe Merrill bowled a perfect game at Boulder Bowl on Sept. 29 it was business as usual for the former pro bowler.
The Henderson resident's 300 game was only the 14th at the bowling alley since 1947, though it was just another accomplishment on his long list of bowling successes.
"It was really great to bowl a perfect game, but I have bowled so many perfect games I can't really keep count," Merrill said with a humble grin.
What Merrill can keep count of are the 12 titles he won as a professional bowler in the Pro Bowling Association during 1980s and '90s.
Despite his quiet demeanor, Merrill was still happy to talk about how he ended up bowling a perfect game.
"I was in the second game of a three-game set and I noticed late in the game I was still rolling strikes," Merrill said. "I felt really good about having a perfect game because every shot was a good one."
Boulder Bowl is home to a progressive cash pool for perfect game winners, meaning that Merrill came home with $2,618 from the bowling alley and another $300 from Boulder Dam Credit Union for bowling a 300.
Credit union employee Nancy Ward said the company always gives cash prizes for amazing accomplishments and bowling a perfect game fits that description.
"We always want to award members of our community that do great things. We don't see someone bowl a perfect game every day and we wanted to show our support."
Contact reporter Max Lancaster at mlancaster @bouldercityreview.com or at 702-586-9401. Follow him on Twitter @MLancasterBCR.