Pearce wins third with angel cookies
November 29, 2017 - 4:02 pm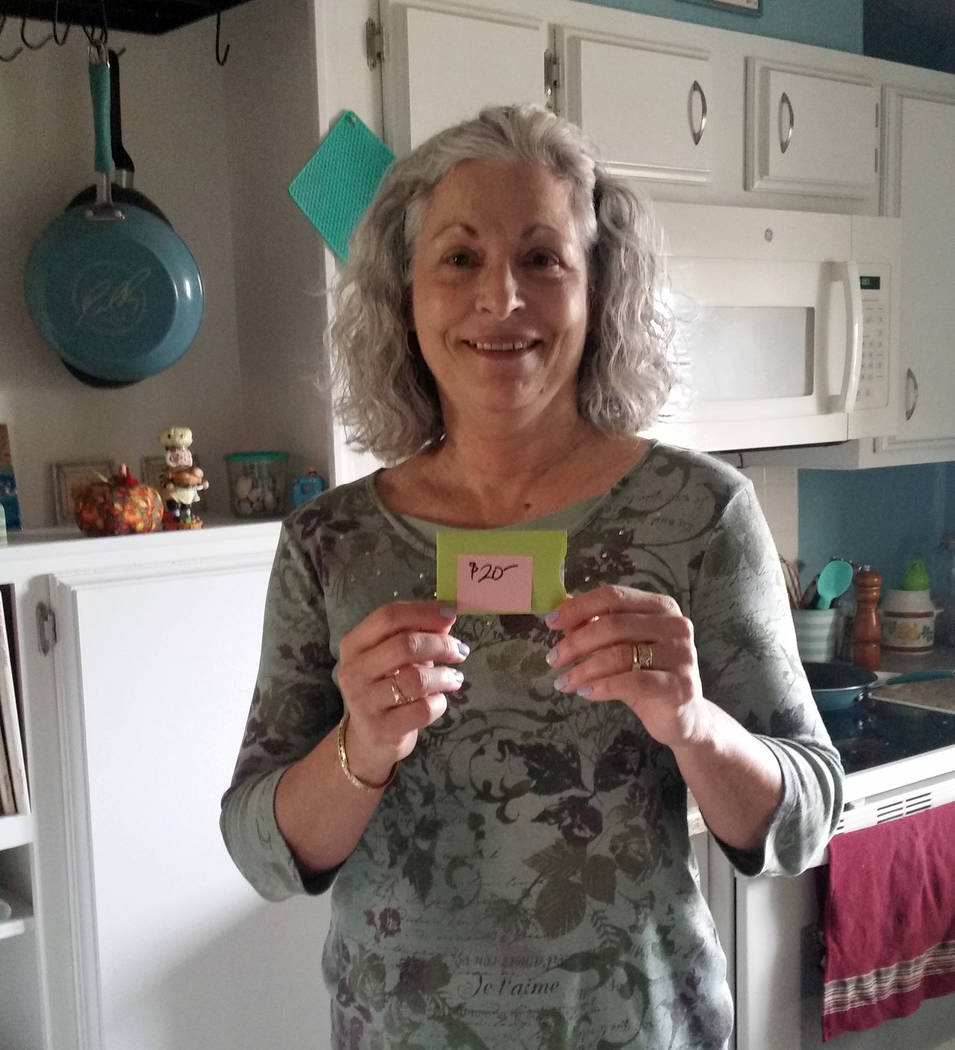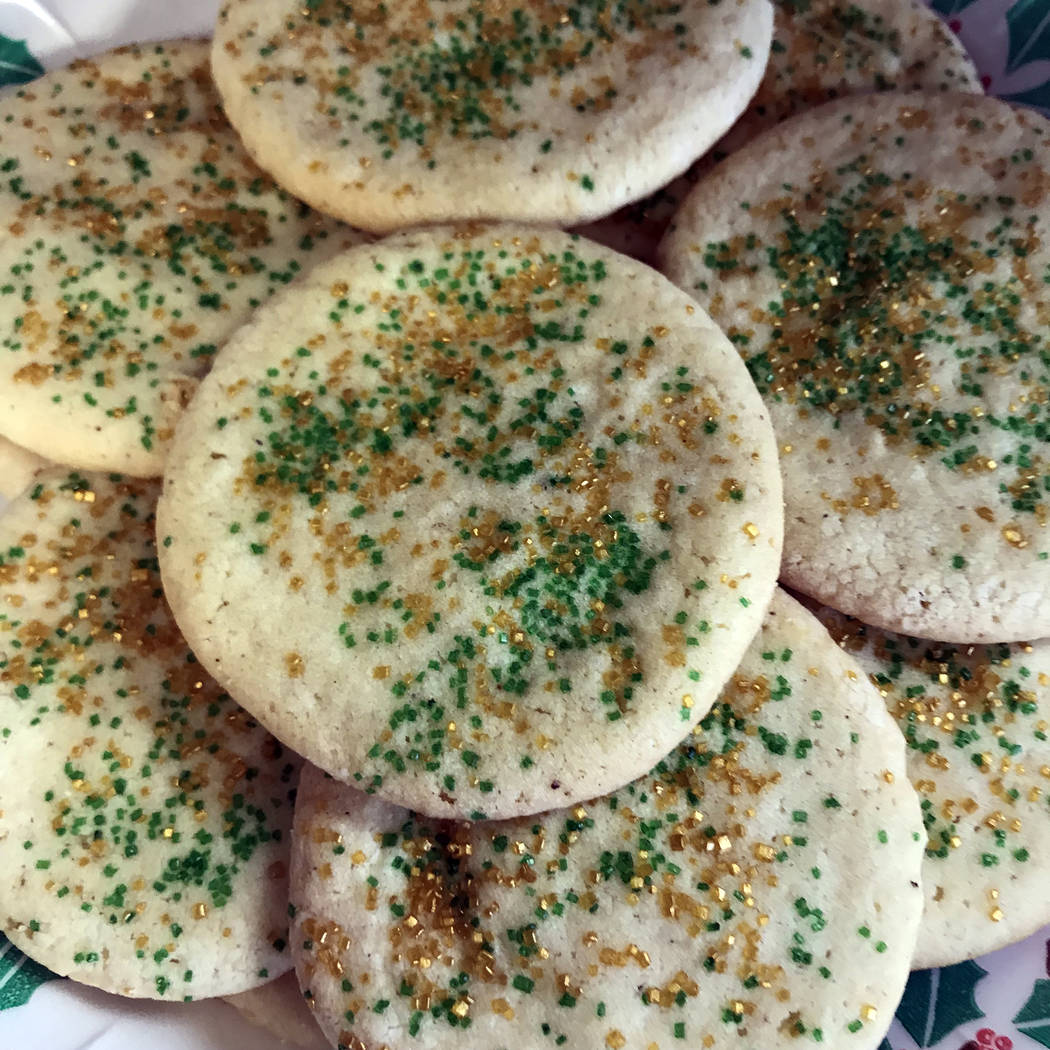 Boulder City resident Barbara Pearce's angel cookies earned third place in the Boulder City Review's inaugural Christmas cookie contest.
"Everybody compliments me on the cookies," she said of the decorated sugar cookie. "I can adapt them to whatever holiday it is."
Pearce has been making these cookies for more than 30 years, having first tasted them at a bridal shower.
She said that she and others begged and begged the shower host for the recipe, but she would not give it up. Her mother-in-law was friends with the host and was able to get the recipe from her.
The recipe is a good basic sugar cookie recipe, and Pearce has put her own spin on it over the years. Sometimes she will add a different spice or extract to it.
For this contest, she topped the cookies with yellow-and-green-colored sugar and included nutmeg in the basic recipe.
Pearce said she prefers baking to cooking and has been doing it for a long time. Recently though, she and her husband had to cut back, so she doesn't do it quite as much.
"I make everything from scratch," she said. "I like genuine ingredients."
Pearce said she enjoyed participating in the contest and was happy about winning third place.
"I was thrilled because I didn't know how many entries there would be," she said. "I thought if I was one of the three, it would be an honor."
Pearce also collects cookbooks.
Angel cookies
2 sticks butter, softened
1 cup vegetable oil
1 cup granulated sugar
1 cup powdered sugar
1 teaspoon vanilla extract
2 eggs
4 cups flour
1 teaspoon baking soda
1 teaspoon cream of tartar
¾ teaspoon salt
Preheat oven to 350 degrees.
Cream together butter, oil, sugars, vanilla and eggs.
Add flour, baking soda, cream of tartar and salt. Mix well.
Cover dough and refrigerate for one hour.
Roll dough into walnut-size balls. Place on cookie sheet and flatten with glass bottom dipped in sugar.
Decorate as desired.
Bake 9-11 minutes until barely brown around edges.
Cool on racks.
Contact reporter Celia Shortt Goodyear at cgoodyear@bouldercityreview.com or at 702-586-9401. Follow her on Twitter @csgoodyear.