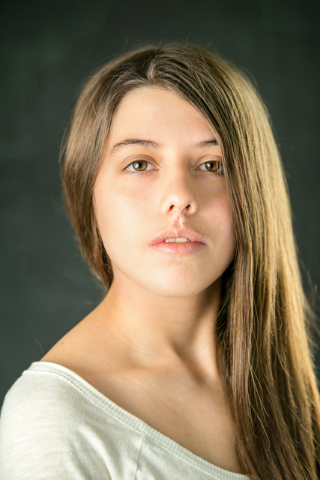 Boulder City High School has been a place of endless opportunities for a shy freshman like me. I had moved to Boulder City from Atlanta, where I was often viewed as a number, not a student. I was used to being a part of the crowd and never dreamed of standing out.
As I was registering for my classes my freshman year, I was persuaded to take theater, one of the best decisions of my life. Theater gave me the confidence that I needed, and taught me how to stand out of the crowd instead of hiding within it.
I was brought into a supportive community that brought me out of my shell, and I became a leader instead of a follower. I had the opportunity to learn under three theater teachers, and because of that I not only grew as an actor but as a person. They had different teaching styles, which helped me learn how to adapt to situations quickly.
Not only theater, but band and choir, have given me a voice and a platform to share my gifts with others. Future Business Leaders of America has influenced me, too. This club showed me how to talk comfortably with strangers and how to be creative with my presentations.
National Honor Society has given me the chance to give back to the community that has helped me for the past four years. It has sign-ups for activities, from helping with Wurstfest to cleaning up the local dog park, allowing us to meet the different people who have helped us so much. Although this is a two-year program, it integrates students into the Boulder City community and helps them make their own connections, something that will help students as they continue with their lives.
Because of these activities, I decided to major in theater arts education at Southern Utah University. Throughout my four years in the theater program, I have seen countless students blossom because of the confidence acting has given them. This isn't just for someone going into the performing arts; it can help anyone who wants to speak in front of a crowd.
This is why I want to become a theater teacher, so I can show others the same support and kindness that I was shown, and show people that theater isn't just for actors, it's for everyone.
I want to implement the opportunities that were offered to me with Future Business Leaders of America and National Honor Society as well. If I can instill the idea of giving back to my future students, and allow them to grow through volunteerism and make connections of their own with community leaders, I will know that they have been given the tools to succeed and that is what I want to do as a teacher.
Thank you to Boulder City and Boulder City High School for the support that you have given me for the past four years.
Ekaterina Shirbroun is a senior at Boulder City High School. She has lived in Boulder City for four years. After graduation, she will be attending Southern Utah University, where she will major in theater arts education and minor in journalism.