Not the same 'dam' plates: Restaurants revise menus, rethink how they serve customers
November 25, 2015 - 3:14 pm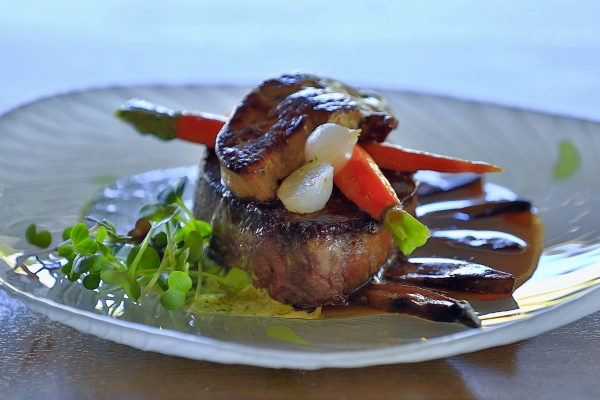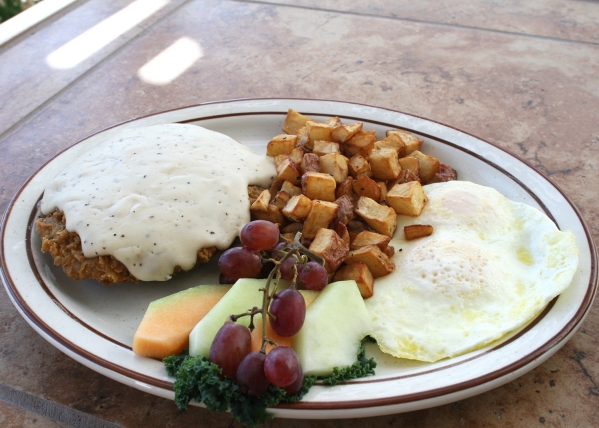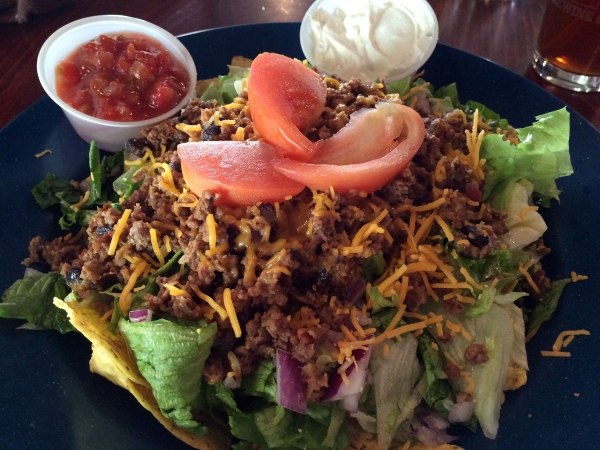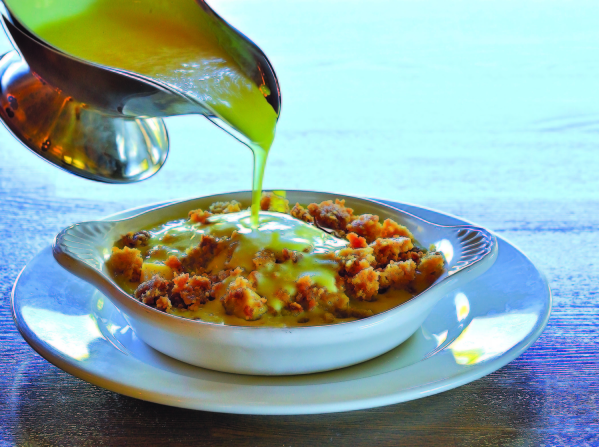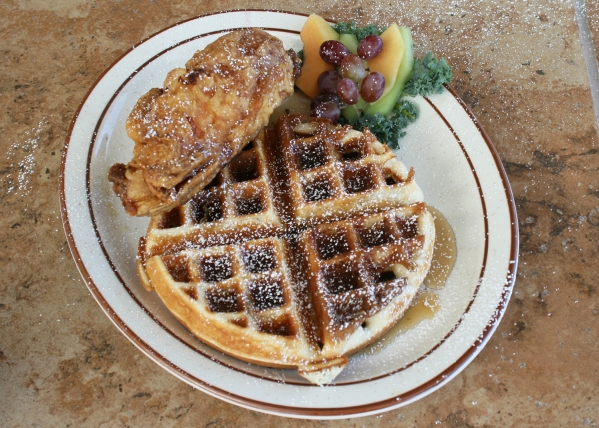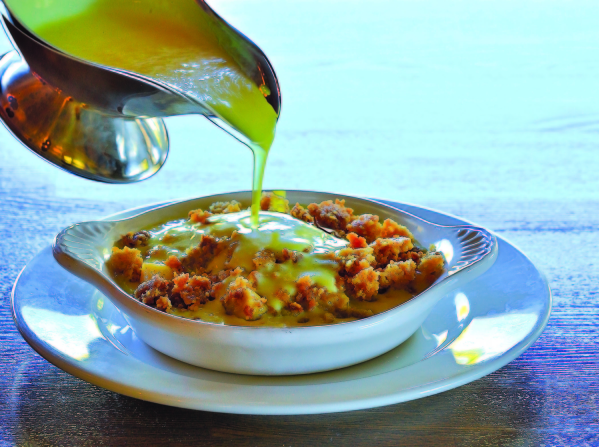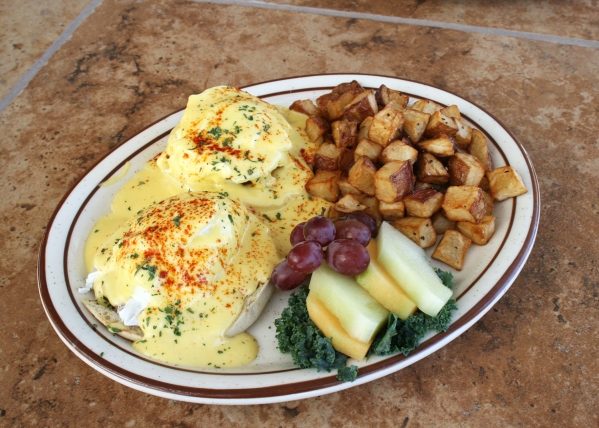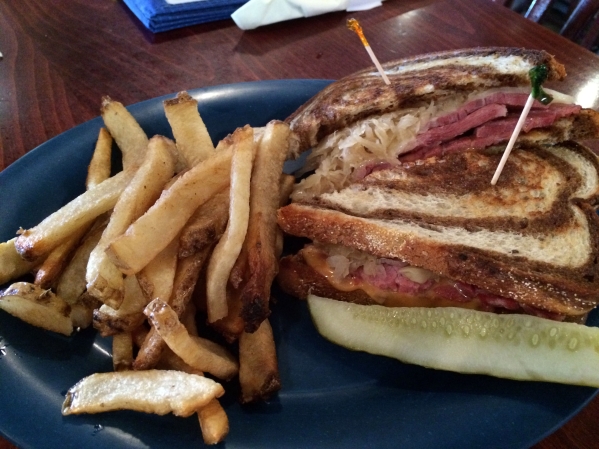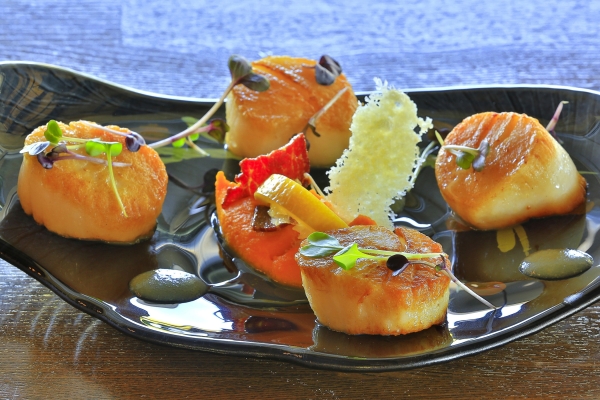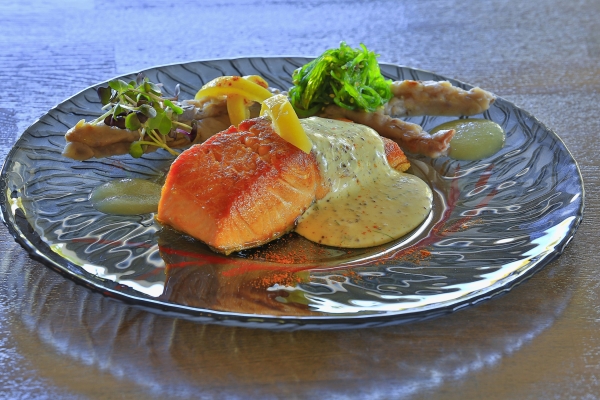 Ever notice that when selecting a place to dine out in Boulder City, someone usually says "again?"
Several eateries in town are trying to change the idea that dining out doesn't have to be the "same dam plates" every time.
They have cooked up new menus, added or expanded their dining areas, and one has even changed the focus of the overall experience.
BOULDER DAM BREWING CO.
"We noticed that more than half our sales were for food. Since we offered the freshest brews, why not the freshest foods?" said Todd Cook, proprietor and driving force behind the popular brew-pub and eatery at 453 Nevada Way.
The Boulder Dam Brewing Co. displays a veritable museum of nostalgia and unique artworks from the days when Boulder Dam was being built while at the same time offering craft beers and a revamped menu containing a few old favorites but new and exciting dishes as well.
"Why not bake our own turkeys? Roast our own beef and use sustainable menu items that are the freshest we can find?" Cook added. "More than 75 percent of our menu has been changed in one way or another to help align the two sides of our business and bring them closer together."
Some of the new offerings at the pub include several types of Angus beef sliders, such as the Kilowatt Sliders that are topped with lettuce, tomato, bacon and bleu cheese crumbles or the Megawatt Sliders, which come with lettuce, tomato and a fresh pineapple/jalapeno cream cheese.
All of the beer-battered items on the menu, such as onion rings and pickles, are made from beer brewed on site. Many other dishes are cooked using the pub's own beers, such as the Brewer's Bratwurst, which features sauerkraut steeped in Hell's Hole Hefeweizen.
SCRATCH HOUSE
Although fairly new to the food scene in Boulder City, Scratch House is cutting a unique path in the local food experience.
"Eighty percent of our food is European styled and the other 20 percent is American with a twist," said Jared Baker, vice president of Scratch House.
The twist could be seen in dishes such as their version of a club sandwich, which replaced the middle slide of bread with an egg.
The philosophy of the restaurant is simple, Baker said. "We put top-quality food and people first. We serve the finest, purest real food, all prepared from scratch by real chefs, impeccably served without attitude and priced to please."
When it opened, the restaurant offered a lunch service that featured a wide spectrum of dishes and combinations not seen before in the area, as well as dinner, brunch and a morning grab and go. Scratch House recently closed its lunch service and will now only be open for dinner and Saturday and Sunday brunch served with its usual flair for elegance and a grand dining experience.
The menu has been tailored to fit the tastes of their customers and to reflect the changing hours. The dinner experience is truly different from all other restaurants in Boulder City, Baker said.
Some of the dishes on the menu are meant to be shared, including its signature brie for two that showcases a walnut-infused fried brie served with freshly baked bread and homemade cranberry jam.
Many of the entrees are prepared sous vide, at a lower temperature while vacuum sealed to preserve the flavors. Although the lamb is imported from Australia, most of the remaining items come from local purveyors.
All of the desserts, such as the cheesecake of the week, are unique to Scratch House and prepared by the chefs on site.
Not having surrendered the lunch business, the owners of Scratch House have developed a new venue for the "everyman." Atomic Taco is set to debut in a few short weeks in the newly refurbished Browder Building, offering a menu that tells a completely different story.
THE PATIO @ CHILLY JILLY'Z
Starting with a push cart at festivals on the beaches of Southern California, Chilly Jilly'z has grown into a staple on the edge of Boulder City. Serving juice whips, sandwiches and broasted chicken, the little stop over on the edge of town has become a mainstay for locals as well as travelers passing by a few times each year.
"I have customers who come back every year and can tell me what they had here and how great it was each time they visited," said owner Jill Bunch.
"But now we have something new and exciting to offer our customers. We have built an outdoor patio," she said.
Brunch is served on The Patio on weekends and includes dishes such as chicken and waffles, chicken fried steak and omelets.
"I don't believe in prepackaged foods and everything we serve is acquired through local providers whenever possible. Our chef is Jeff Olsen, who spent a long time in Alaska working in resorts there."
The Patio can seat more than 100 guests at modern tables with upholstered chairs. Each table has a gas heater built into it for cool mornings or evening events. There are misting systems as well to cool the summer dining experience. The Patio is attached to a "chef's dream" kitchen with all commercial appliances as well as a complete bakery.
"We look forward to having the ability to accommodate parties of any size. We try to provide an atmosphere that is warm and inviting for all ages and we're even pet friendly," added Bunch. "We just want to do it right."
Bunch said The Patio will be closed Thanksgiving weekend so that staff will be able to enjoy time with their families.
— Contact Andy Saylor at andyhali@msn.com.