National Night Out returns Tuesday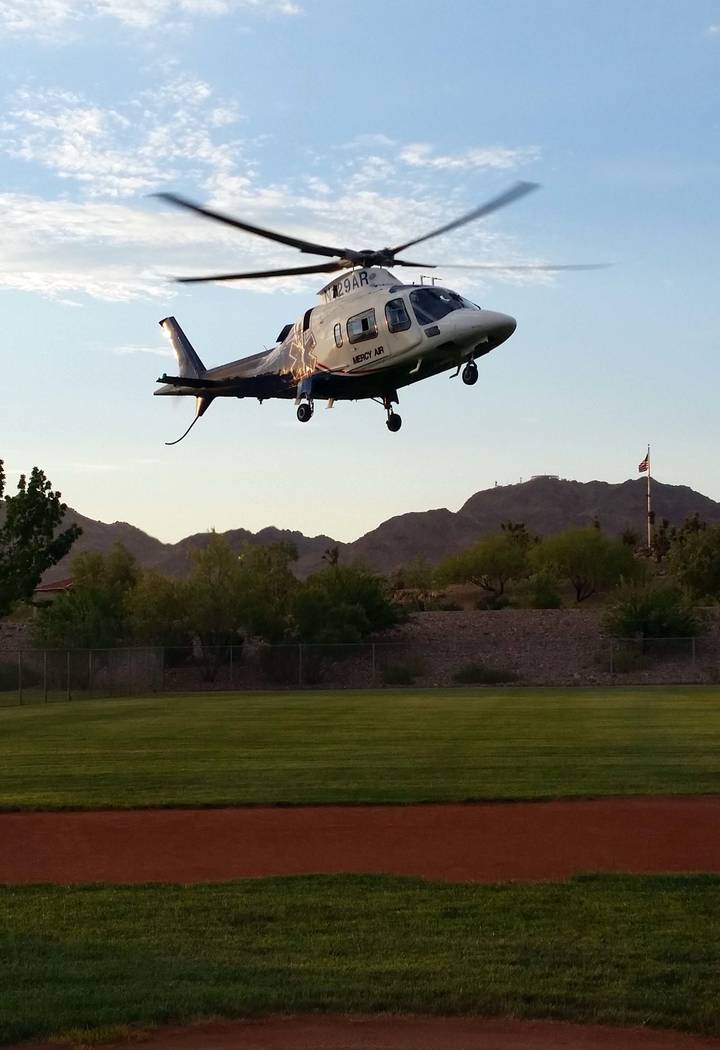 The Boulder City Police Department is once again hosting National Night Out to give the community a chance to interact with first responders, learn about safety and have fun.
This year's free event will be from 6-9 p.m. Tuesday, Aug. 7, at Veterans Memorial Park, 1650 Buchanan Blvd. It includes food and a variety of fun and educational activities.
Boulder City has been hosting a National Night Out celebration since 2006. It was started as a community-building event to promote partnerships between public-safety agencies and residents, as well as strengthen relationships with neighbors and bring them together with police in a positive way.
"National Night Out started in 1984 as an event where people would turn on their front porch lights and sit in front of their homes, and hopefully talk with their neighbors," said Police Chief Tim Shea. "It was estimated that about 400 communities in 23 states participated, involving 2.5 million people. Now over 16,000 communities in all 50 states, U.S. territories and military bases around the world participate. … Boulder City's National Night Out is such a great opportunity for our officers to 'get out of their cars' in a totally positive environment and engage in positive personal interactions with our citizens."
He said the police department uses the event to increase awareness about its programs, including those on drug prevention, DUI and neighborhood watch.
At the event, visitors can get a close-up view of a fire-safety trailer and ladder trucks as well as various law enforcement vehicles, including a helicopter. There also will be a bounce house for children, an obstacle course, hands-on safety activities, and demonstrations by K-9 and mounted units.
One of the night's highlights is the softball game between Boulder City High School alumni and the police and fire departments.
In addition, paramedics from the fire department will host a free hands-only CPR training at Pratte Soccer Field at 5:30 p.m., just prior to National Night Out. It is open to anyone 16 or older.
Contact reporter Celia Shortt Goodyear at cgoodyear@bouldercityreview.com or at 702-586-9401. Follow her on Twitter @csgoodyear.
If You Go
What: National Night Out
When: 6-9 p.m., Tuesday, Aug. 7
Where: Veterans Memorial Park, 1650 Buchanan Blvd.
Cost: Free