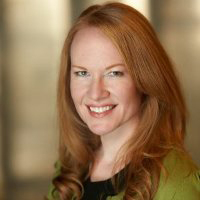 Edlund named to dean's list at Menlo College
Boulder City High School graduate Dustin Edlund has been named to the dean's list his first semester at Menlo College in Atherton, California.
To receive this honor, students must earn a minimum of a 3.50 grade point average and take a minimum of 12 credits per semester. Edlund currently holds a 3.89 GPA, and also works part-time as a tutor/mentor for several at-risk junior high schools in the area.
Edlund is pursing a degree in finance, and is the son of Brent and Kris Edlund of Boulder City.
Layke Martin honored for achievements
Layke Martin, 36, a Boulder City High School graduate and the daughter of Darryl Martin and Karen Wilkes of Boulder City, was named to the 40 under 40 list published annually by Vegas Inc. The list recognizes the achievements of area residents and their impact on the community.
Layke Martin is assistant dean for external relations at UNLV's Boyd School of Law, overseeing career development, alumni relations, events and fundraising.
She graduated from UNLV with a degree in broadcast journalism and then obtained a law degree from Boston University School of Law.
She also received the State Bar of Nevada's 2015 Young Lawyer of the Year award.
Her older sister, Dorian Martin Stonebarger, program manager at Three Square Food Bank, was named to the list last year.
Both women also are involved with Junior League of Las Vegas, and Layke Martin has served as a mentor for the Big Brothers Big Sisters of Southern Nevada for the past eight years.
Williams named to dean's list at Seattle Pacific
Jana Williams of Boulder City was named to the fall quarter 2015 dean's list at Seattle Pacific University in Seattle.
To qualify for the dean's list, students must have completed at least 12 credits and attained a grade point average of 3.5 or higher.
Seattle Pacific is a Christian university founded in 1891.