Movie awards showcase theater's new features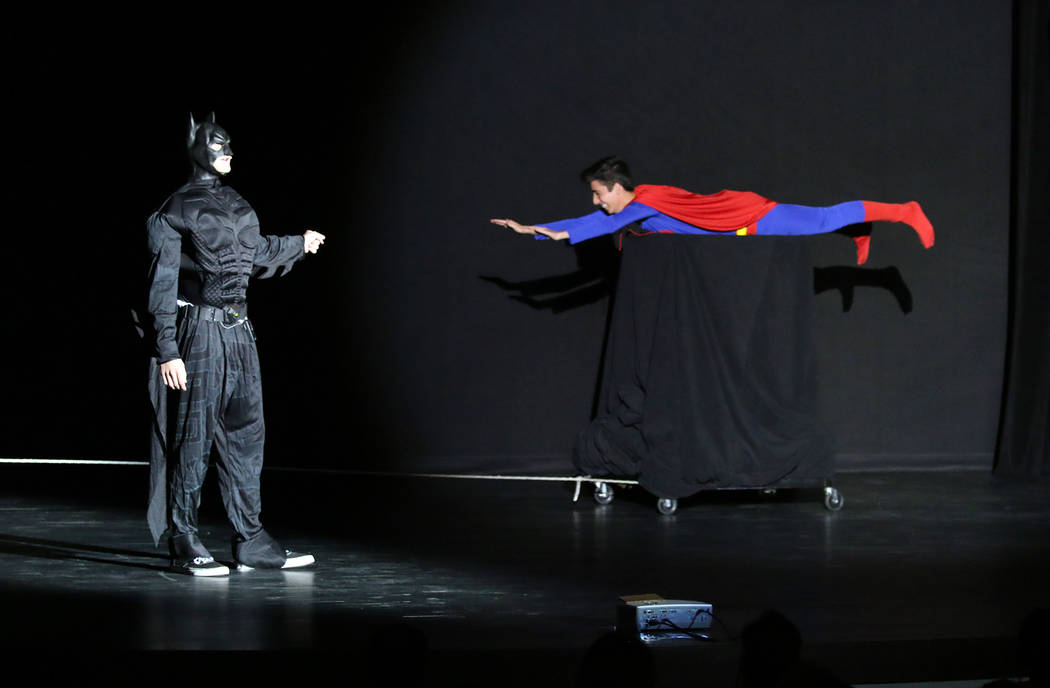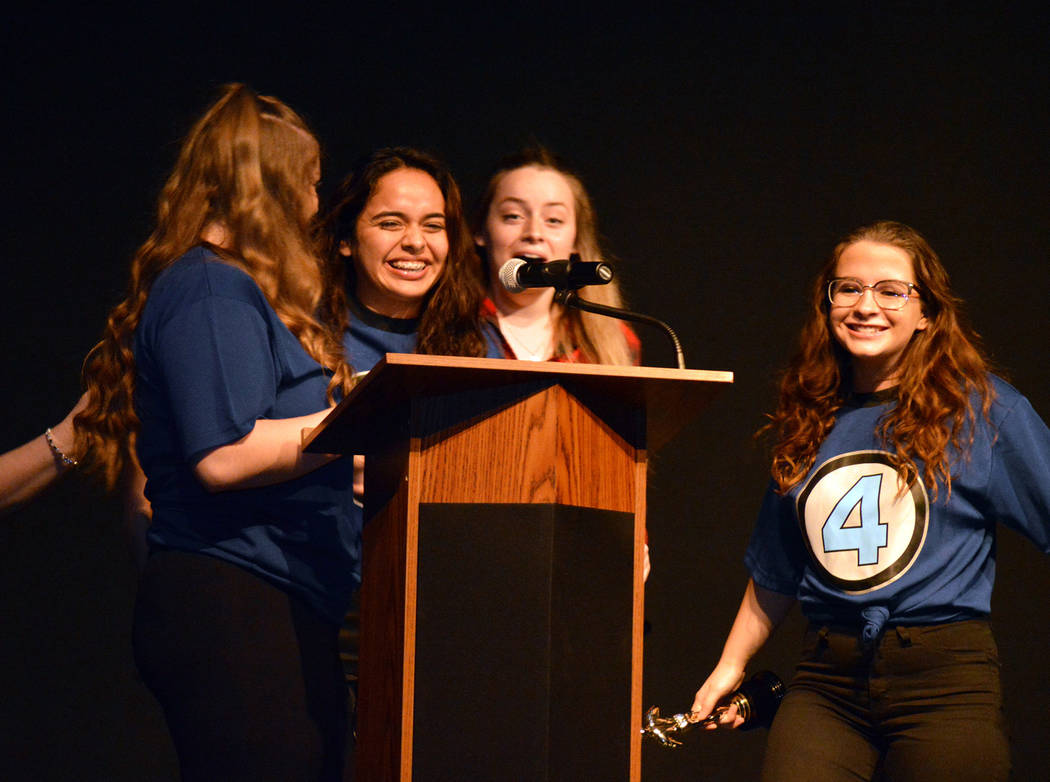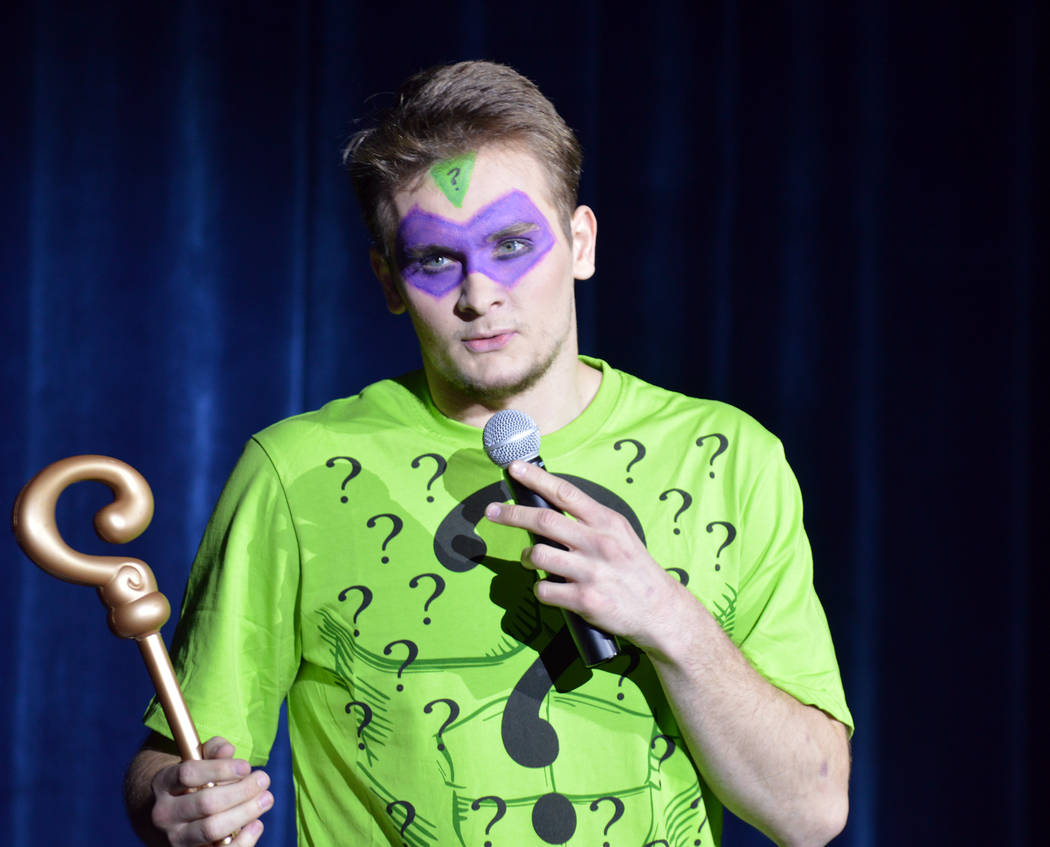 Boulder City High School's new theater has been christened as the sixth annual Boulder City Movie Awards program on March 22 was the first production held in it since it was completed earlier this month.
"It's great to be able to have a production like this and a great learning opportunity for the kids," said Amy Wagner, BCHS principal.
The awards program was the first event to utilize the new theater's state-of-the-art lighting and sound systems. The facility also includes a 454-seat auditorium, dressing rooms, storage space for props as well as a loading dock.
The Boulder City Movie Awards honors the work of student filmmakers at BCHS and had a superhero theme this year. The sound, lighting, and video for the awards show was run by students. The program was hosted A.J. Pouch, who portrayed Batman, and Ryann Reese, who portrayed Wonder Woman. During the program they interacted with other students who portrayed characters such as the Flash, Riddler, Poison Ivy and Catwoman.
"It went really well, " said Canaan Petersen, who teaches film studies at the high school. "They are still working out some kinks in the new theater, but the kids did a great job. … It's a lot of fun for me to put this on."
The new theater allowed Petersen and the students to incorporate special effects for this show, such as simulating flying by Superman.
"I have never simulated flight before in any show. … Having a new theater at my disposal was exciting and new, but daunting because of everything that was installed," he said. "I did my best to incorporate new elements in lighting, audio and visual, but honestly, I barely scratched the surface of the totality of things that can be accomplished in the new facility."
The 2018 Boulder City Movie Award winners were:
Best Screenplay: Emily Rinella for "Snow"
Best Cinematography: Jackson Tobler for "The Assassin"
Best Sound: Haley Jackson for "Reality"
Best Editing: Bryanna Daughtery for "Money Moves"
Best Effects: Asier Fernandez and Abbi Matthews for "The Odd Couple"
Best Direction: Sara Harvey for "Snow"
Best Music Video: "Flicker" by Sara Harvey, Ellie Ramsay, Baily Gossard
Best Actor: Mason Hood for "Snow"
Best Actress: Darleene Canedo for "Money Moves"
Best Picture: "Money Moves"