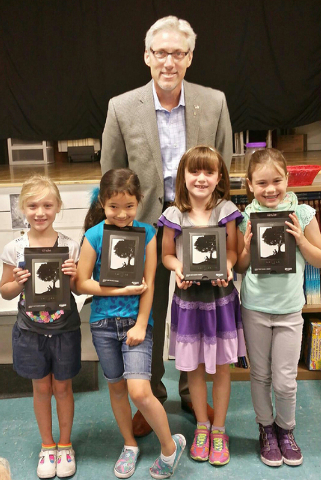 Bill Albin, a member of the Boulder City Masons Lodge 37, recently presented four Kindle e-readers to students at Grace Christian Academy.
Those receiving the e-readers were Eliana Danko, Audrey Dieleman, Meghan Mealey and Julis Osier.
The Masons sponsored a reading incentive program at the school through which students had an opportunity to win a Kindle for reading outside the school setting. Each classroom teacher determined the requirements for her students. Whenever a student met the requirement, the child was awarded a ticket for the drawing.
The drawing was held at the end of the school year.