Library takes families on storied path through town
January 11, 2023 - 4:06 pm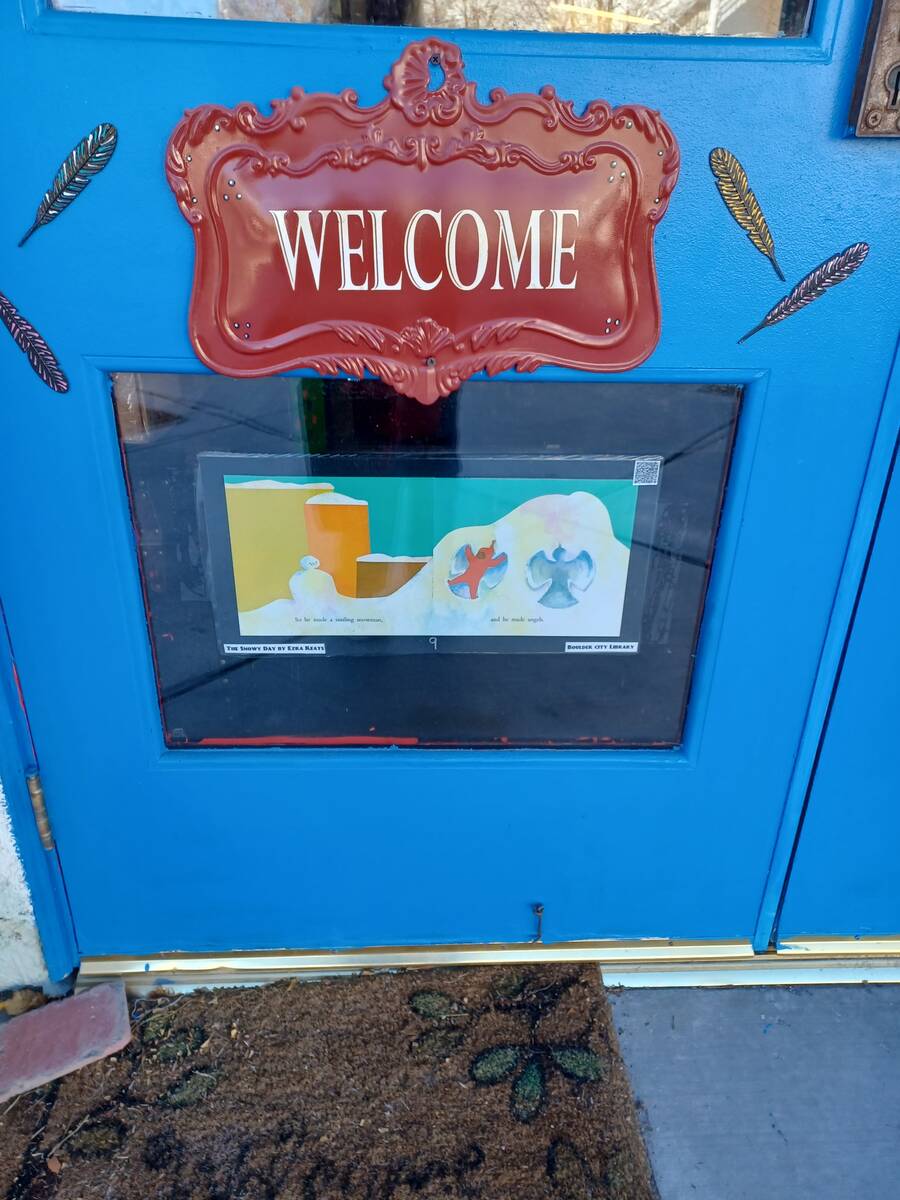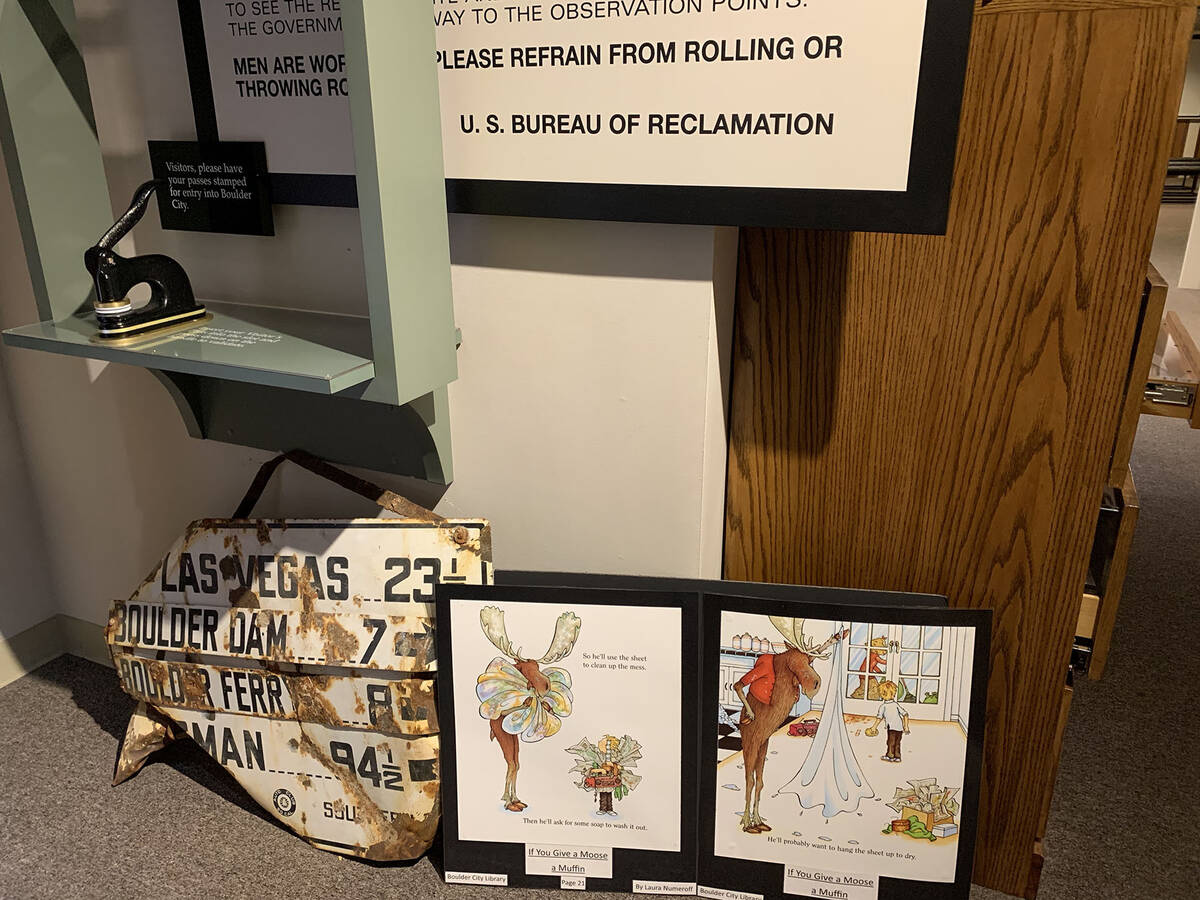 Technology, story telling and strolling have merged to create a special downtown attraction for local families.
By scanning a QR code on Boulder City Library's website, people will be able to access a map that will take them on a journey while they enjoy the classic children's story "The Snowy Day" by Ezra Jack Keats.
Part of the national StoryWalk Project, Boulder City's pathway to 13 checkpoints takes participants to area businesses while they read pages from the story. The numbered checkpoints each feature a page from the book.
"What I really wanted to do was something where families could walk through downtown because it's so pretty and get a chance to experience a story," said Gayle Carlton, a library assistant in the youth department.
Carlton said she was excited for the StoryWalk project, especially when thinking of families going along the path.
"My first thought on it was to get an activity for families; I didn't want them staring at a screen where everyone's together but they're not really doing anything," she said.
She worked with other library staff members to put together the project with the help of the local businesses.
This is the second time Boulder City has created a StoryWalk. The first was housed in the Boulder City/Hoover Dam Museum.
Carlton said this one is bigger and the first to be held outside.
Jessica Jones, head of the library's youth department, said the library hopes to partner with businesses again to continue doing StoryWalks.
Carlton added that she hopes future StoryWalks can feature larger books with more pages. She said she also believes they would benefit from being placed along a path designated for walking.
StoryWalk was created by Anne Ferguson in Montpelier, Vermont. She collaborated with the Vermont Bicycle &Pedestrian Coalition and the Kellogg Hubbard Library to found the StoryWalk Project. According to the Kellogg Hubbard Library, StoryWalks have been used in 13 countries and every state in the U.S.
This StoryWalk will last until February, according to Carlton.
The QR code can be found on the kids page on the library's website, www.bclibrary.org.
Contact Mark Credico at mcredico@reviewjournal.com. Follow him on Twitter @MarkCredicoII.