Las Vegas team wins barbecue challenge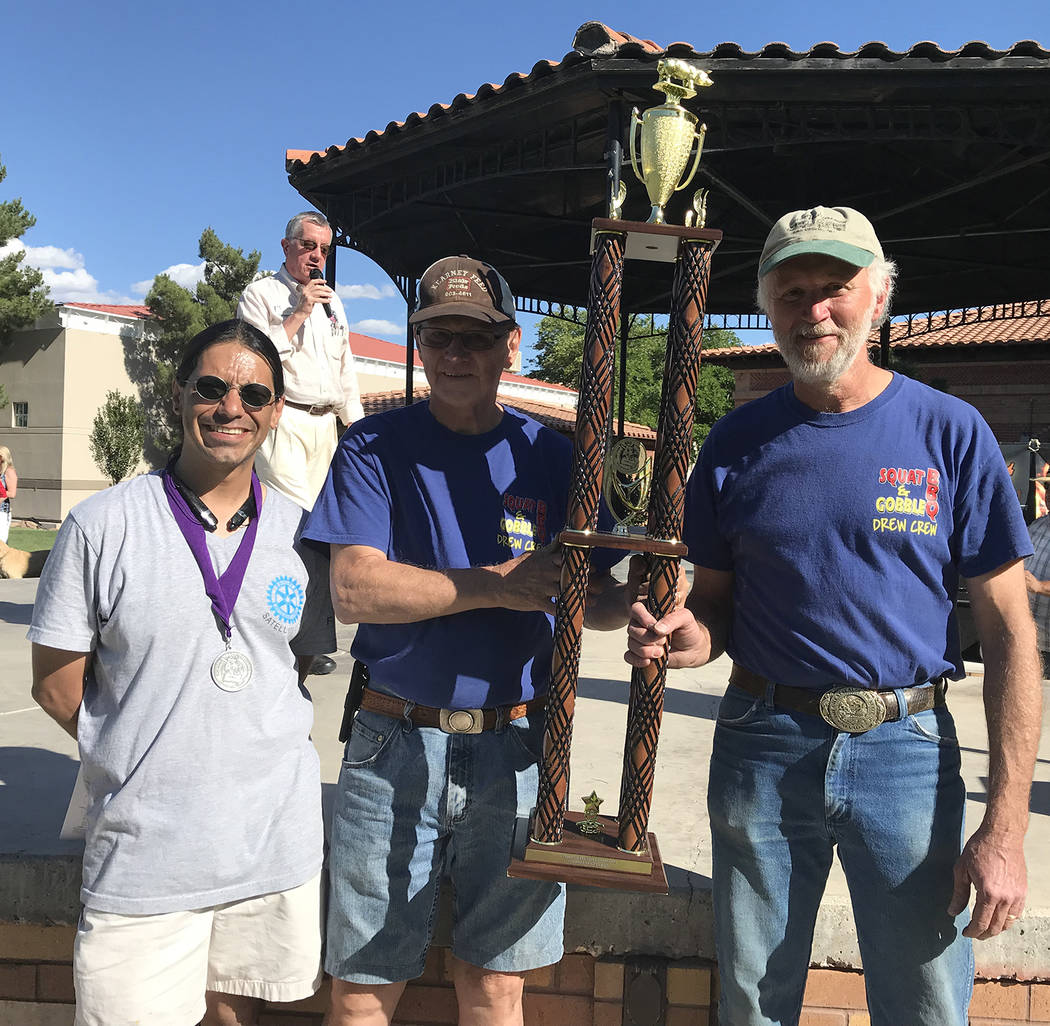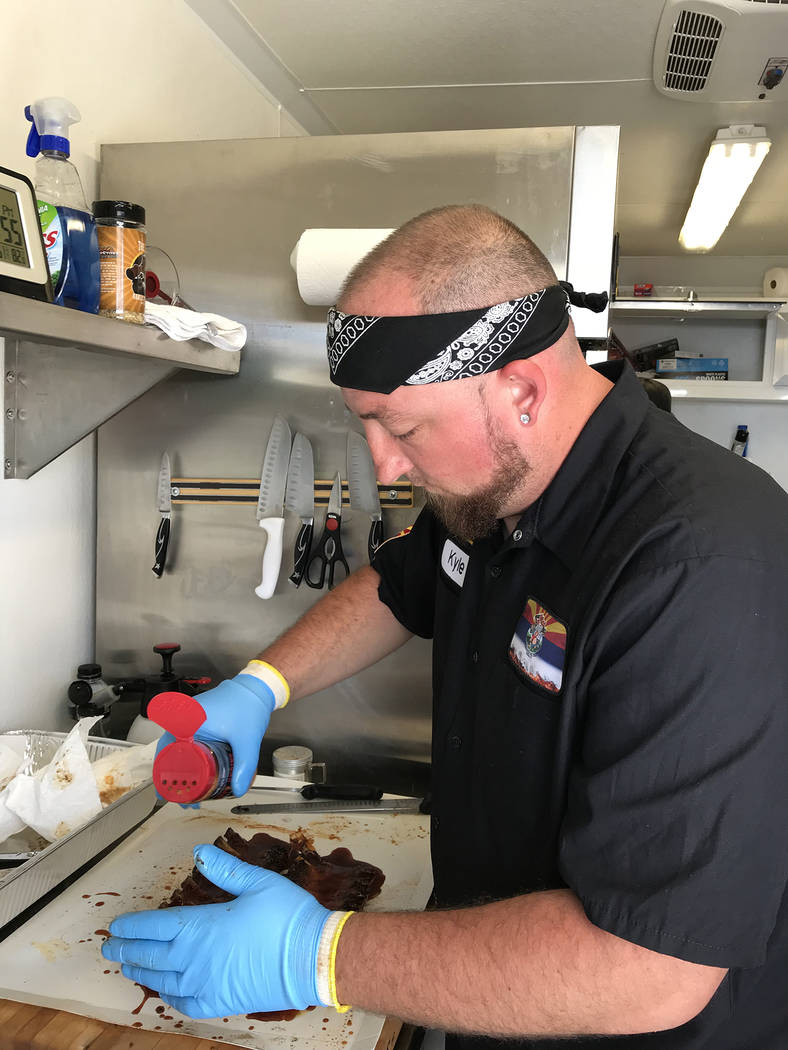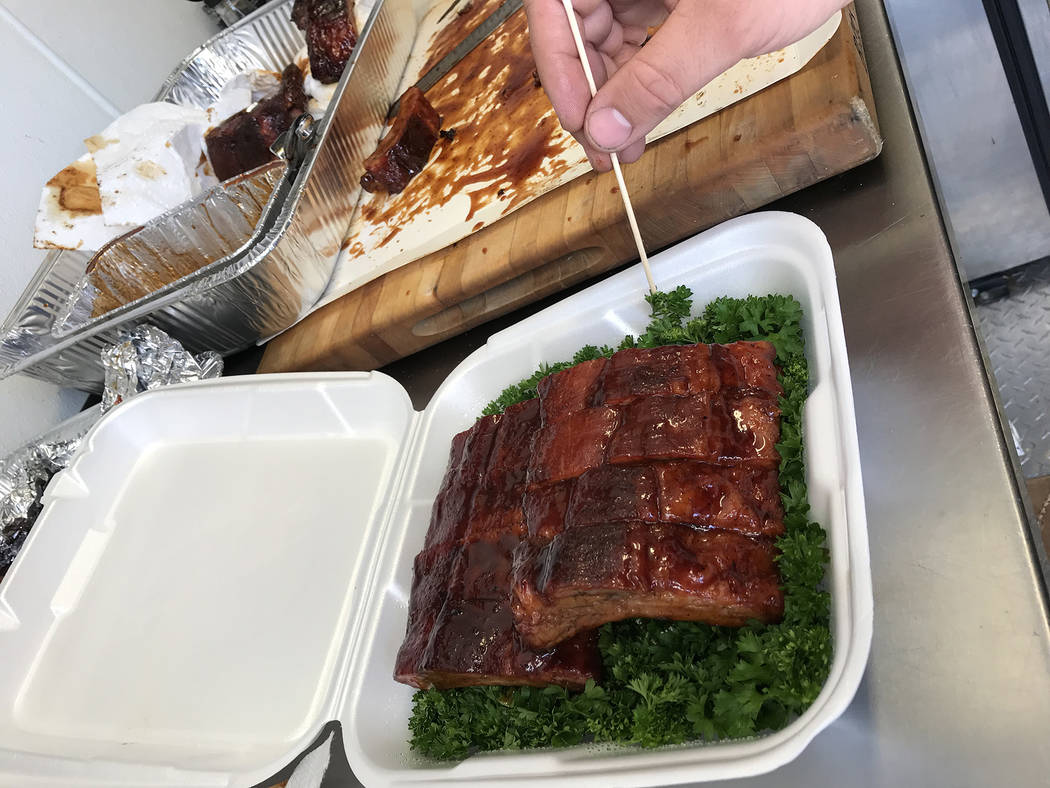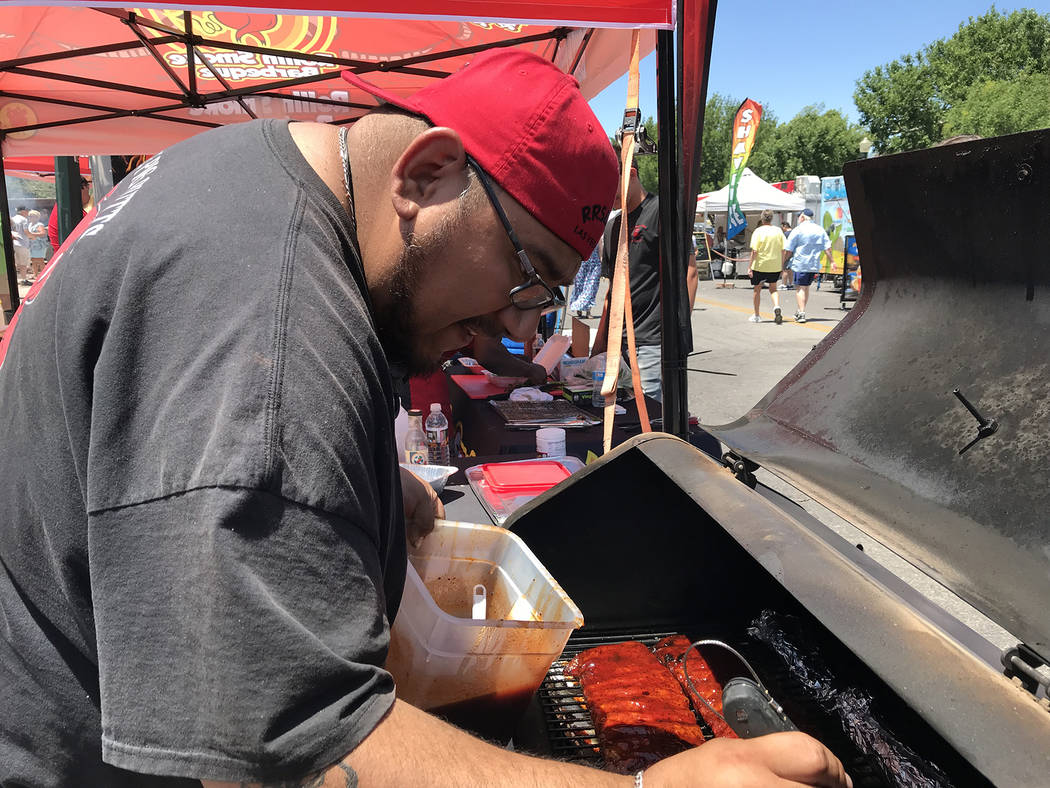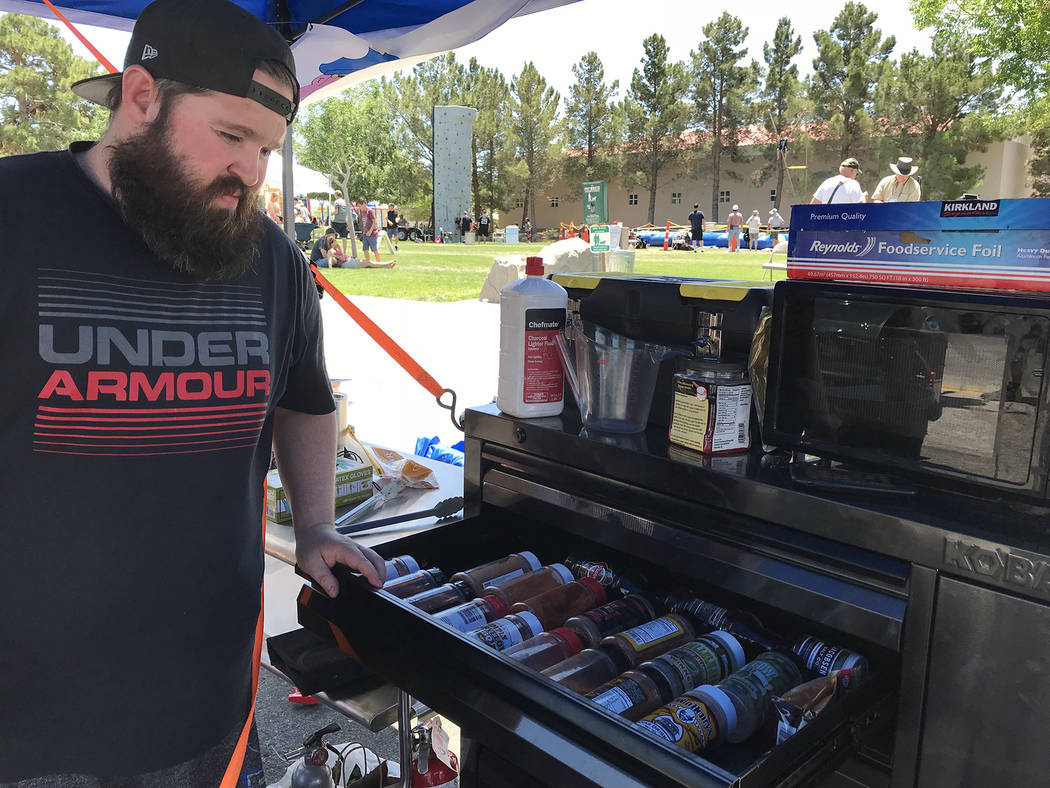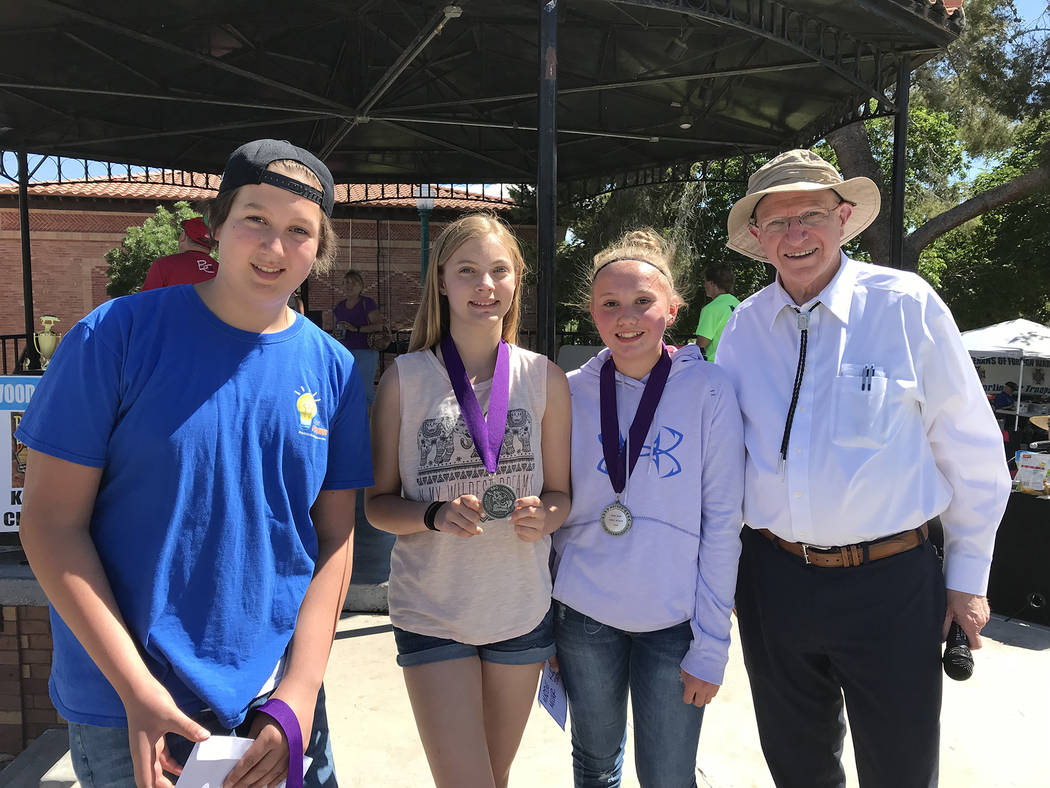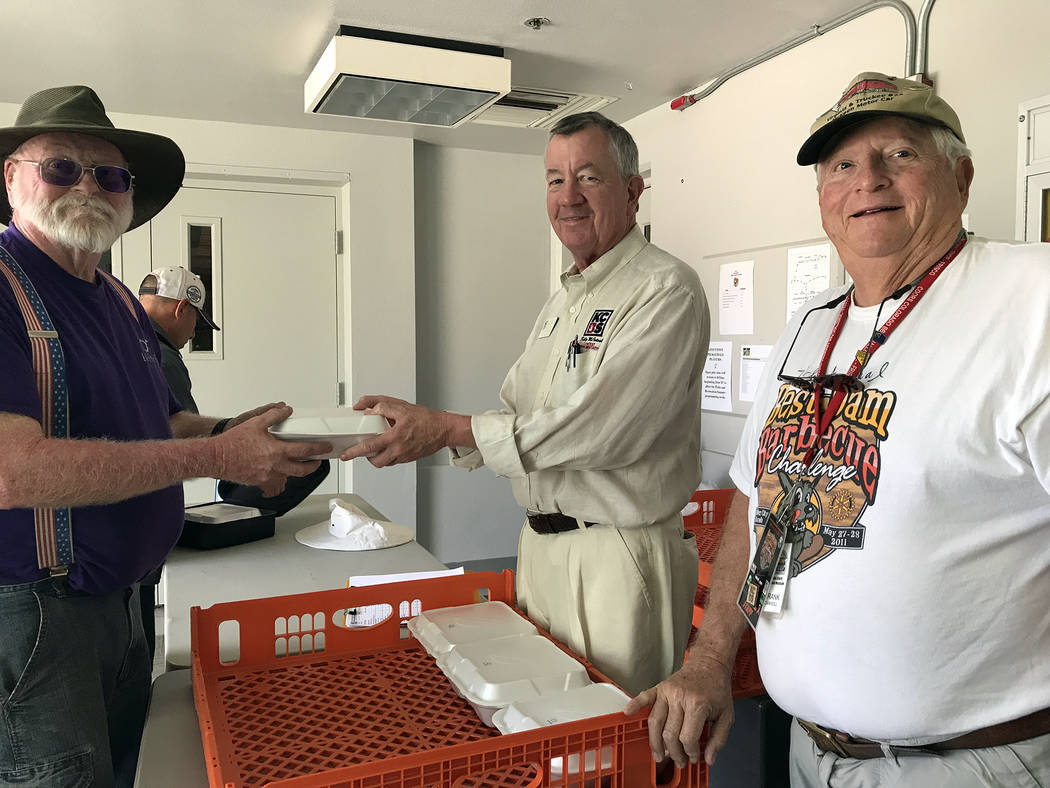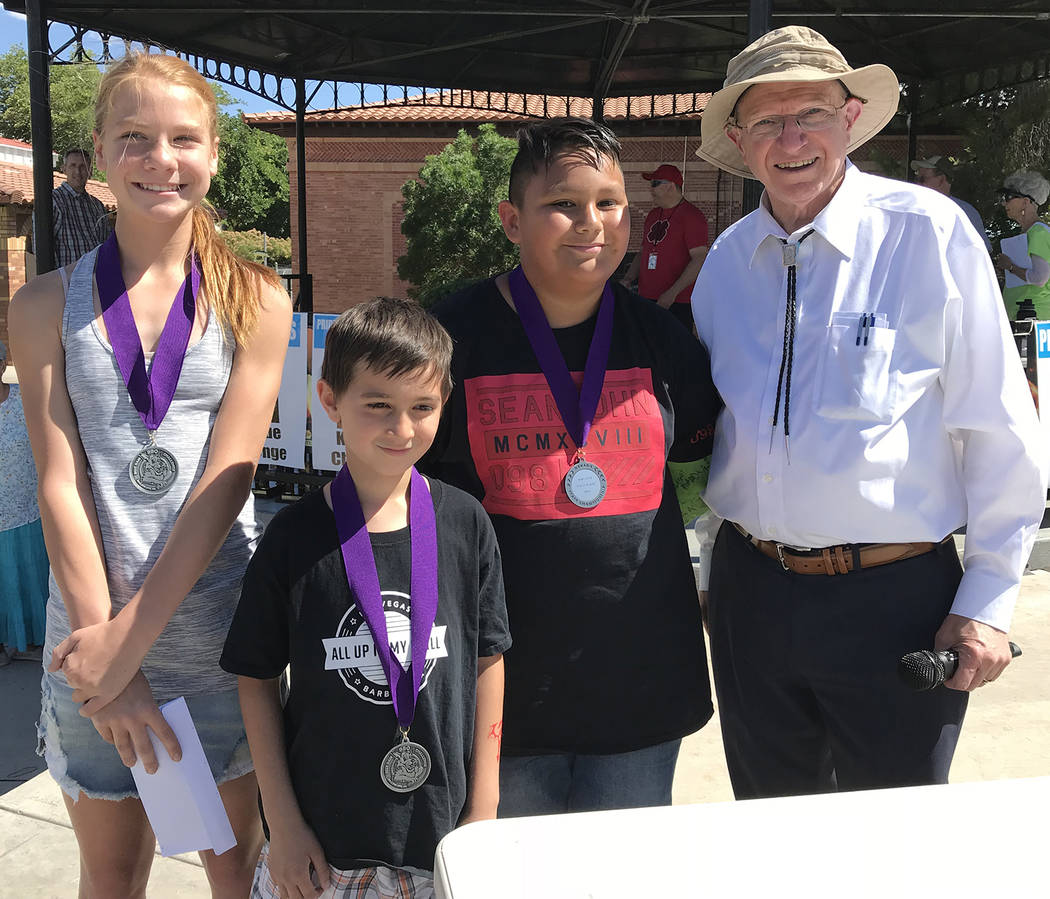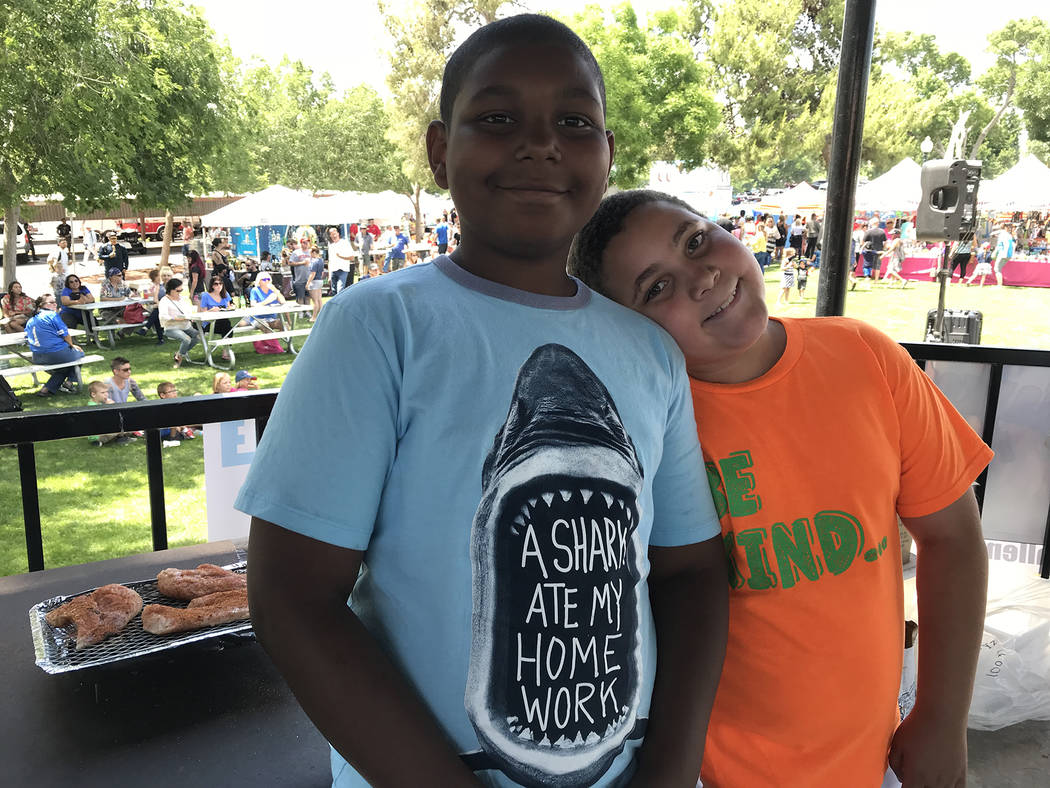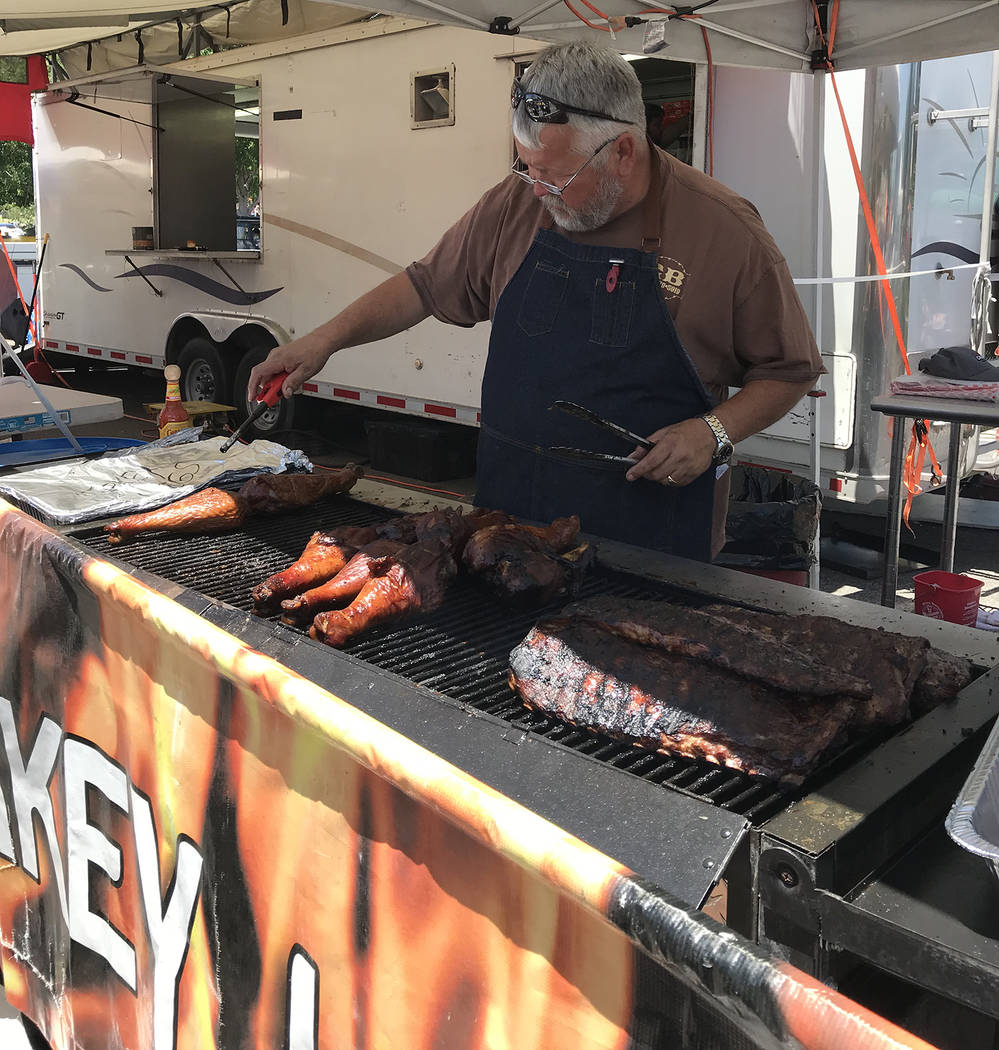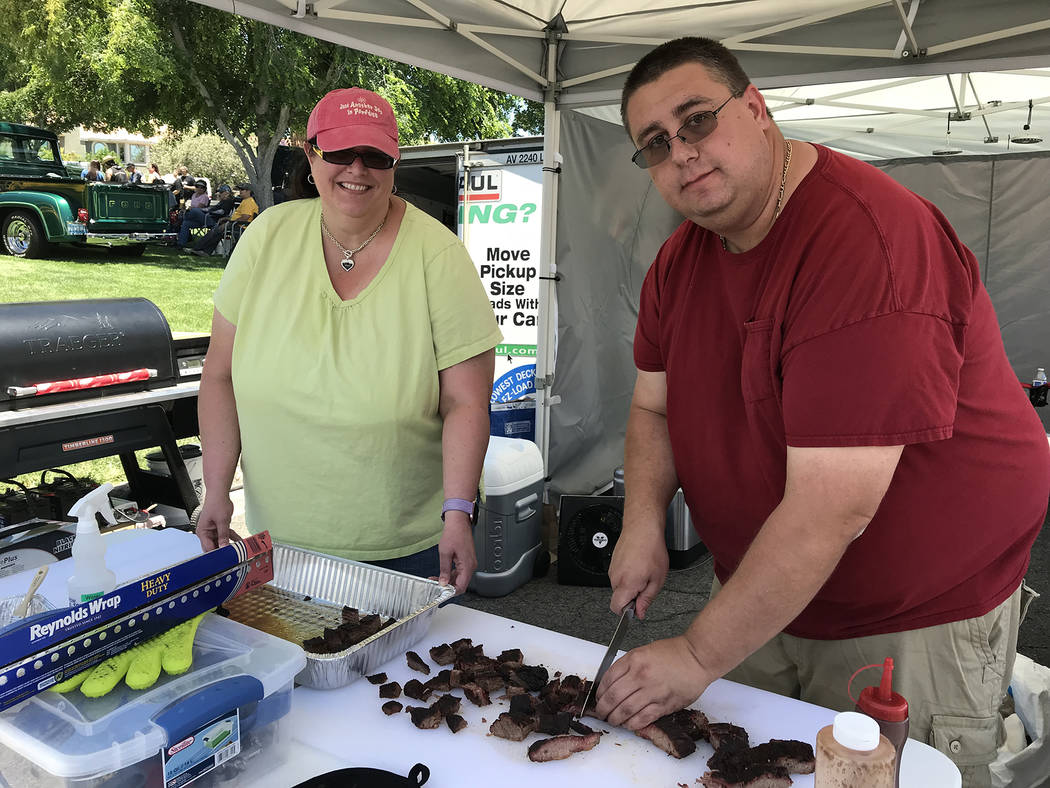 Thirty professional and amateur barbecuers converged on Boulder City on Friday and Saturday to compete in the 14th annual Best Dam Barbecue Challenge.
Squat & Gobble Barbeque of Las Vegas was named the grand champion, with last year's winner, Big Poppa Smokers of Coachella, California, claiming the reserve championship.
Squat & Gobble placed second in brisket, fifth in ribs, sixth in chicken and ninth in pork.
Big Poppa Smokers placed first in ribs, third in pork and fourth in chicken. It did not place in the top 12 in brisket.
Sterling Ball of Big Poppa Smokers said it's the overall atmosphere and friendly nature of the competition presented by the Rotary Club of Boulder City that keeps him coming back.
"I love the cars. I love the contest in the park. I love the downtown area. I love that I can be barefoot at 4 a.m. and not freeze," he said. "And I've been lucky here."
He said his fellow contestants are all talented cooks and sincerely care about each other and are willing to help each other succeed.
"Last night, three really great teams all had dinner together," he noted.
"Even at the awards, we all get excited when we hear others' names," added Patty Sharpe of Sharpe Gourmet Cooking Wood, which was sharing some much-appreciated shade with Ball.
Doug Verner, pitmaster for Infinite Smoke BBQ and vice president and director of marketing for the Nevada Barbecue Association, said the Rotary club does a good job of organizing the event and really takes care of the teams.
Jerry Matuszewski of Your Behind BBQ of Waddell, Arizona, agreed, noting that everything is in place for the competitors when they arrive. He said he also appreciates the setting in Bicentennial Park.
A complete list of winners can be found at https://www.bestdambarbecue.com/challengeresults2018.php.
Hali Bernstein Saylor is editor of the Boulder City Review. She can be reached at hsaylor@bouldercityreview.com or at 702-586-9523. Follow @HalisComment on Twitter.
2018 Best Dam Barbecue Challenge winners
Grand champion: Squat & Gobble
Reserve Grand Champion: Big Poppa Smokers
Chicken: All About Smokin Q
Pork Ribs: Big Poppa Smokers
Pork: Nutin2it But2Qit
Brisket: Shooters BBQ
KidsQue
Kids 6-12
First: Sebastian Hernandez
Second: Dean Barr
Third: Addison Doane
Kids 13-18
First: Maddie Miller
Second: Zoey Curtis
Third: Cameron Johnson