Homestead to mark its 15th anniversary
September 3, 2014 - 12:24 pm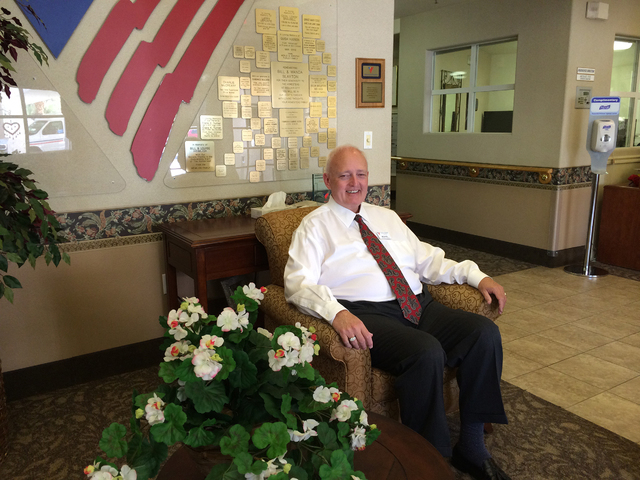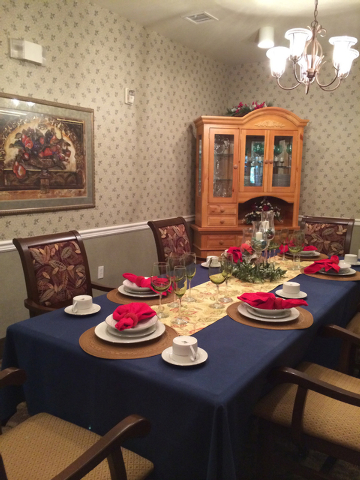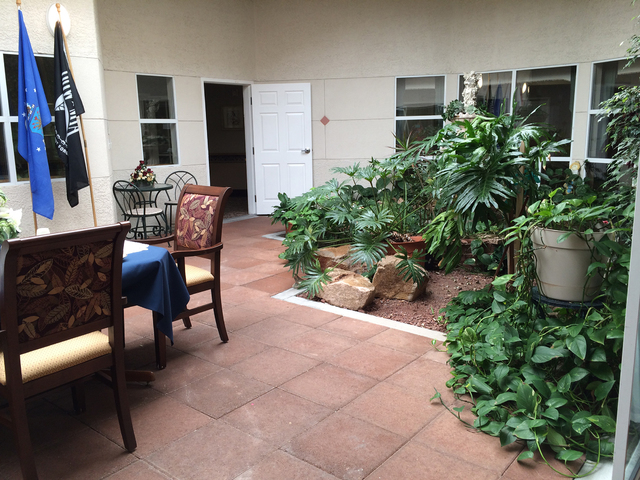 After an exciting and often perilous journey through the land of Oz, Dorothy Gale learned there's no place like home.
That's exactly how residents of The Homestead at Boulder City are treated — like beloved family members.
"Our philosophy is that this is your house and we are only here to serve you in your home," said Mike Fox, residence director.
As such, the facility offers "all the basics," including medicine management, housekeeping, meal preparation and service, spiritual services, entertainment, outings and activities.
"We have a huge volunteer base for crafts and activities," Fox said.
Additionally, The Homestead provides transportation so residents can go shopping or get to medical appointments. It also offers on-site medical services with office space for visiting doctors.
The Homestead at Boulder City will celebrate its 15th anniversary Sept. 11.
The day's festivities will include an open house from 1-3 p.m. and a Chamber of Commerce mixer and ribbon cutting from 5:30-7 p.m. Visitors will have the opportunity to tour the facility, and meet residents and staff members.
"We have three ladies, who are residents, who serve as tour guides," Fox said, adding that having residents offer tours allows people to have their questions answered by those who really know what it is like to live there.
The facility, at 1401 Medical Park Drive, can house 84 residents in its assisted living and memory care units.
Each resident lives in a private apartment, typically with his or her own furnishings and accessories, complete with kitchenettes, depending on that person's capabilities, Fox said.
"Because this is their home, we find the residents do better at adjusting with their own furniture," he said.
What sets The Homestead apart from other assisted living facilities, according to Fox, is that it is owned and operated by Volunteers of America, a faith-based nonprofit.
"That's a huge thing in my book," he said.
Volunteers of America was founded in 1896 by Ballington and Maud Booth to reach and uplift the American people. The son of William Booth, founder of the Salvation Army, Ballington Booth felt there was greater need than what services were being offered at the time, Fox said.
Fox has been residence director for about two months. He started his career as a master jeweler and work in that industry for 11 years before joining the hospitality industry.
He worked at the Continental for 13 years and then continued in the business at locations in California, Kentucky, Florida and Texas before accepting a position in Sioux Falls, S.D., with a company that provided care for the elderly. He was there for seven years before coming to Boulder City.
"It was like coming home," Fox said, adding he really enjoys his work.
The son of a Southern Baptist minister, he said serving elderly people is almost akin to a religious calling.
"I love old people. If you take the time to listen — and most of society doesn't — they have a wealth of information," he said of their willing to share their experiences, history and advice.
Additionally, Volunteers of America owns and operates the adjacent Quail Ridge Manor, which offers low-cost apartments for senior citizens 62 and older.
Hali Bernstein Saylor is editor of the Boulder City Review. She can be reached at hsaylor@bouldercityreview.com or at 702-586-9523. Follow @HalisComment on Twitter.