Free Fishing Day attracts families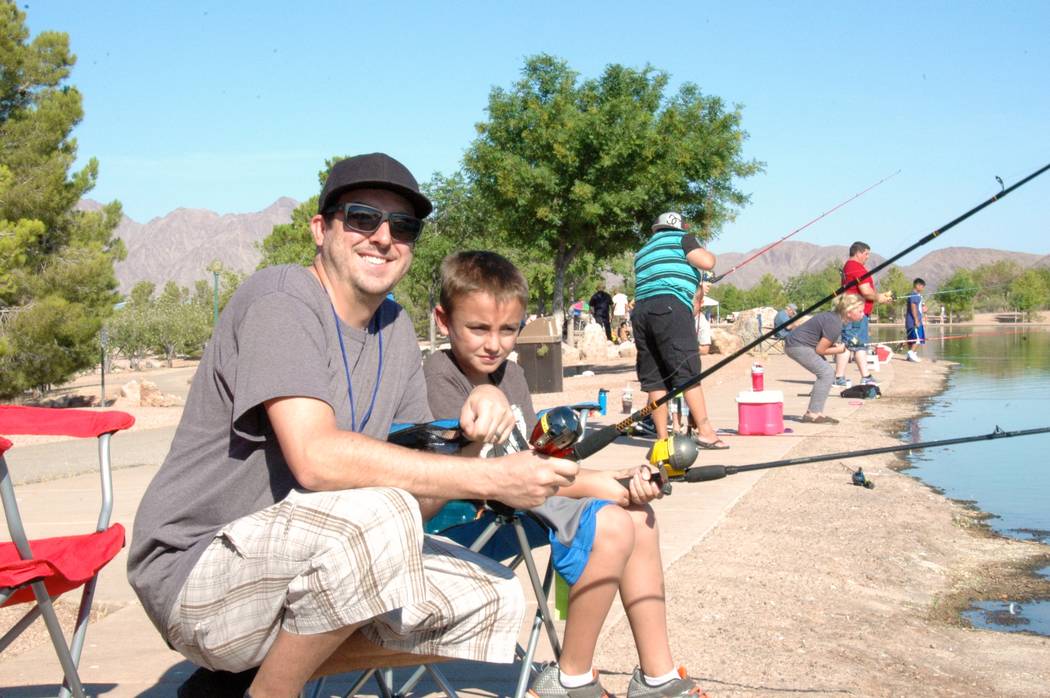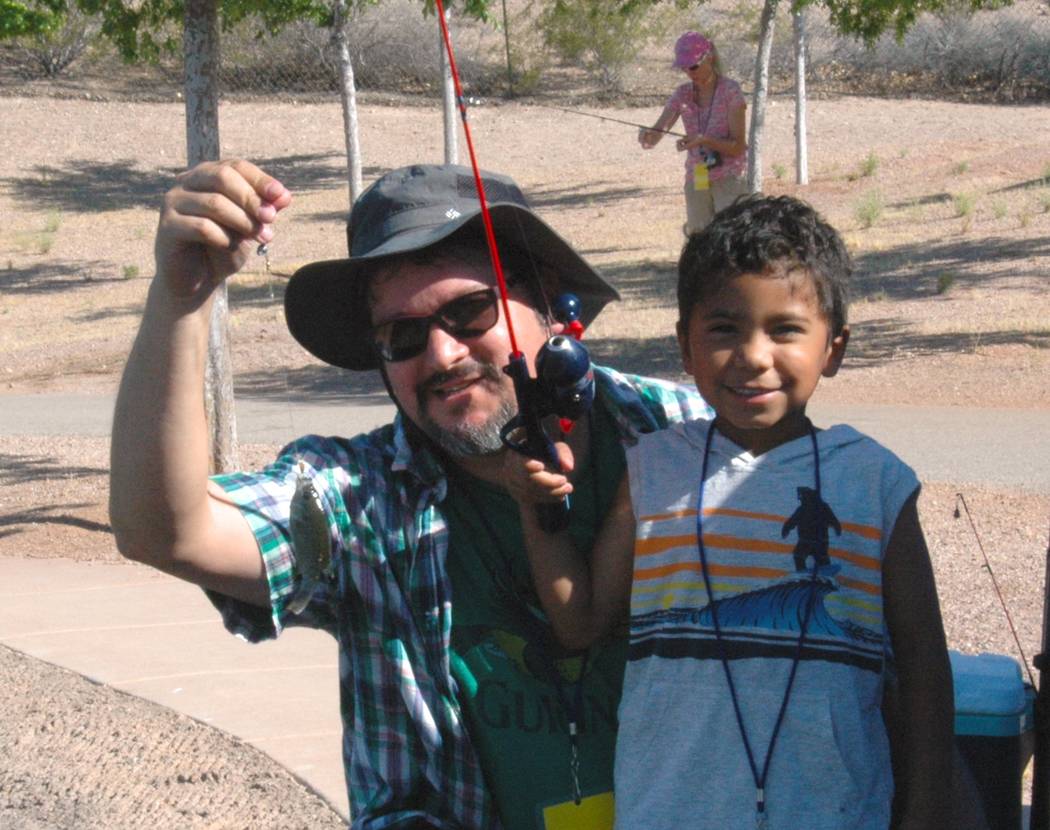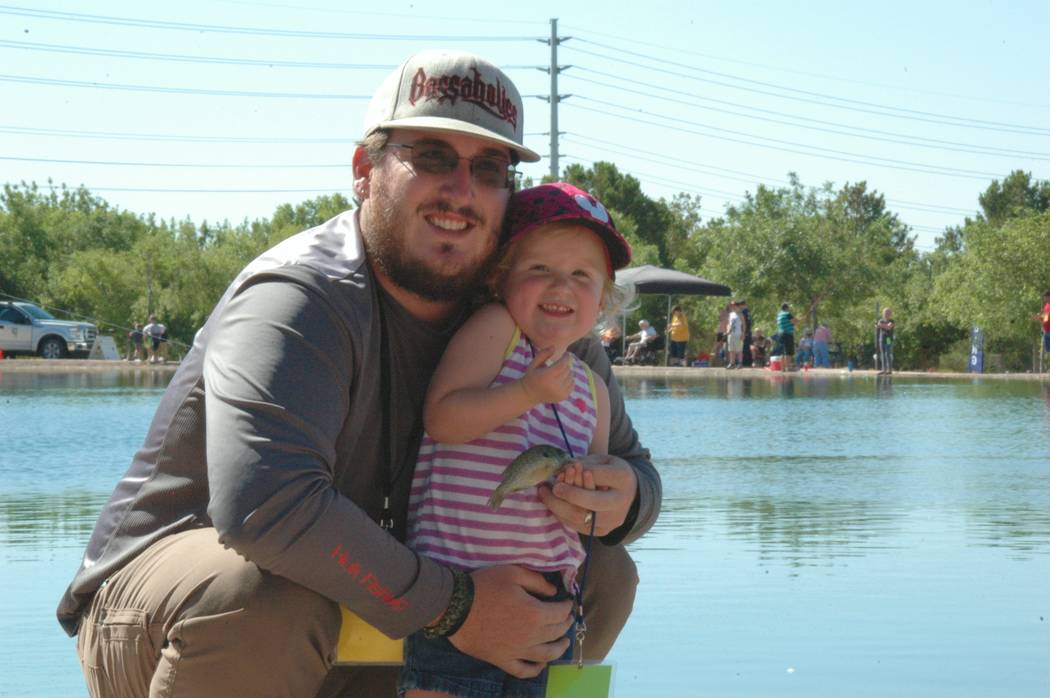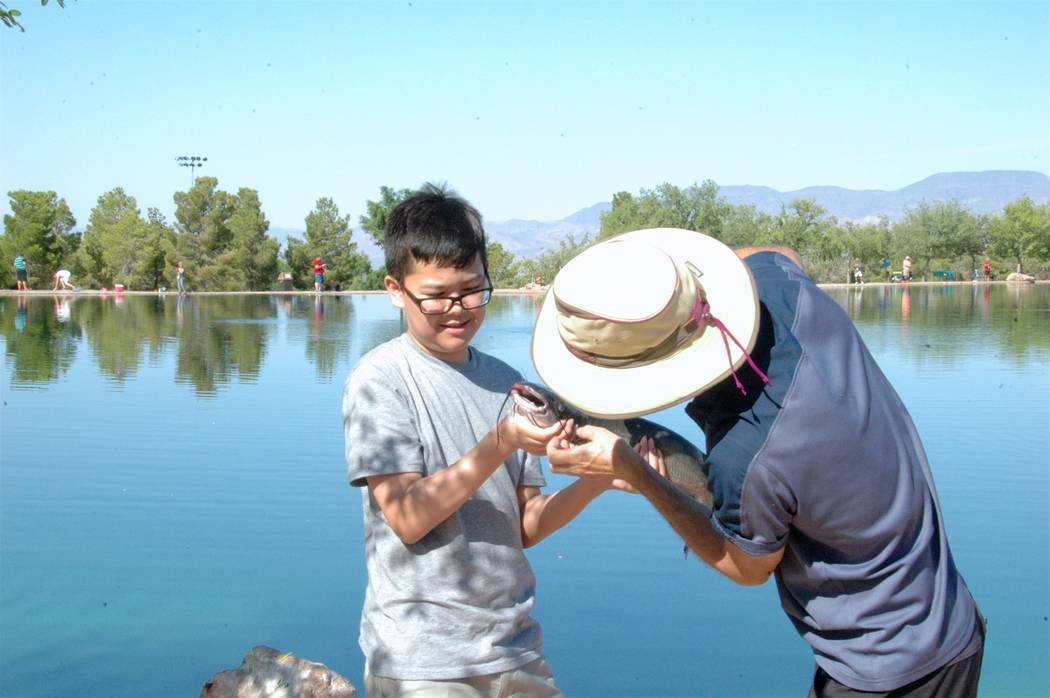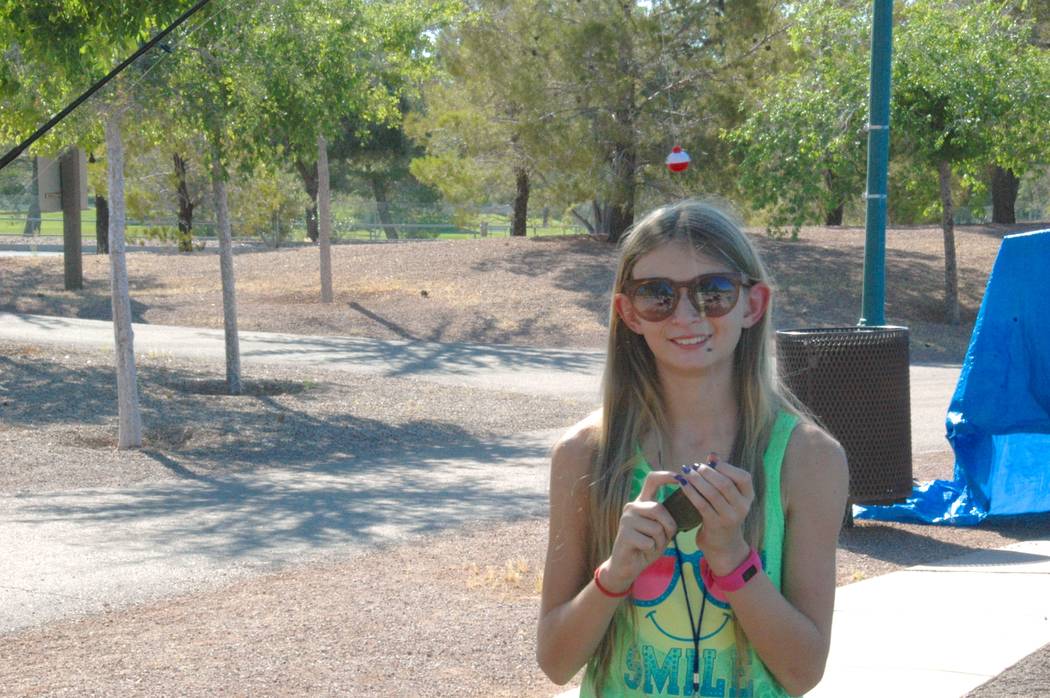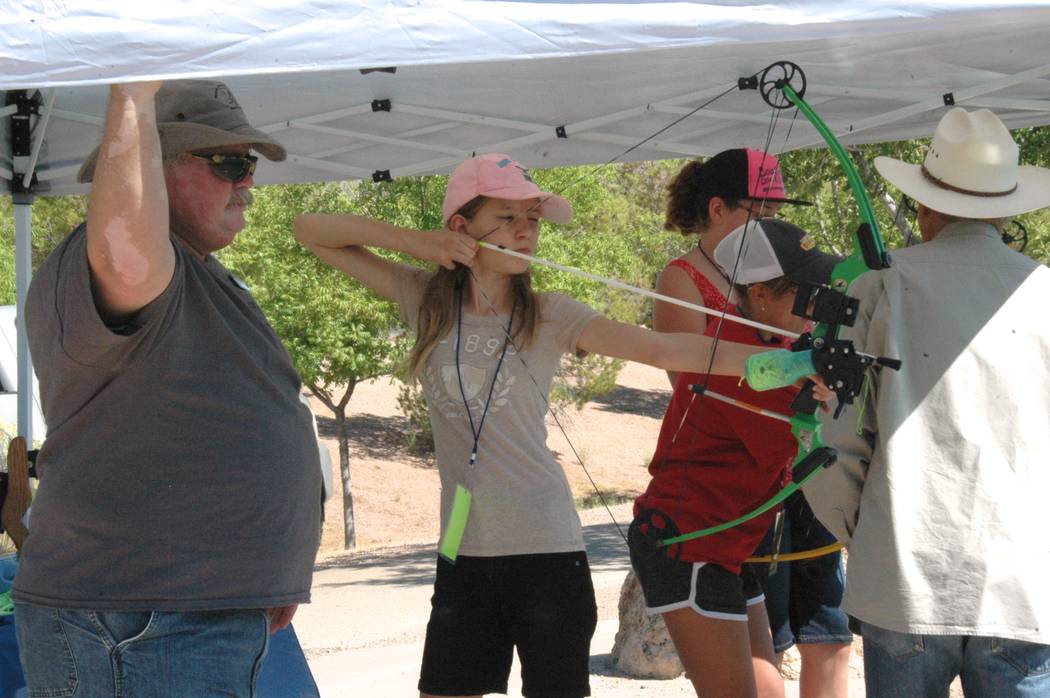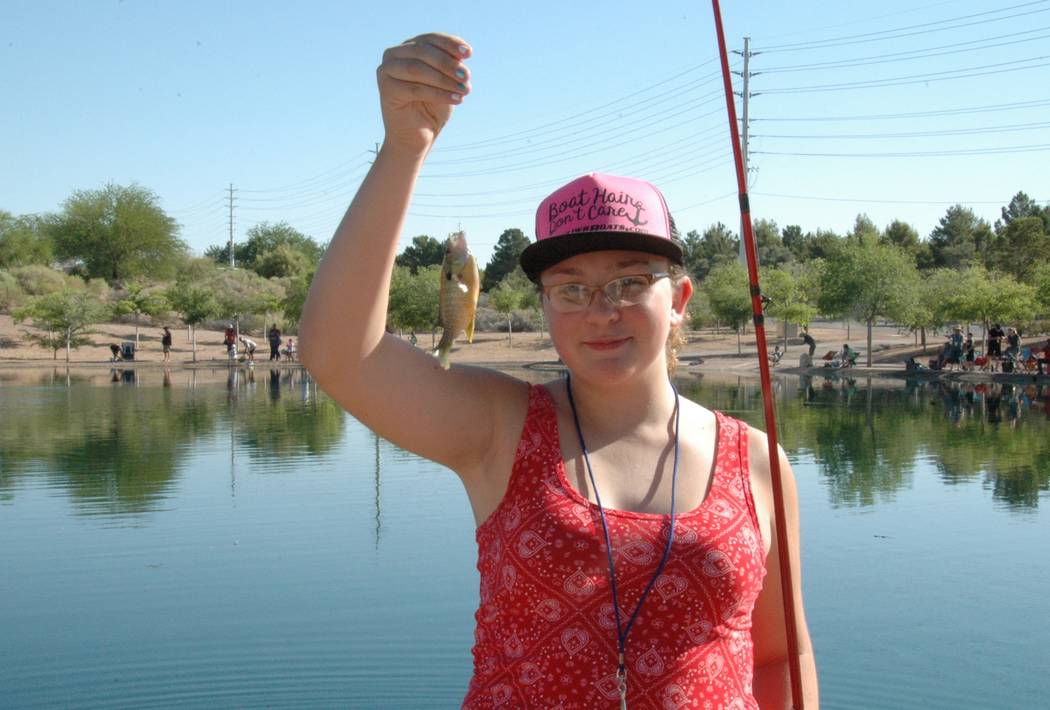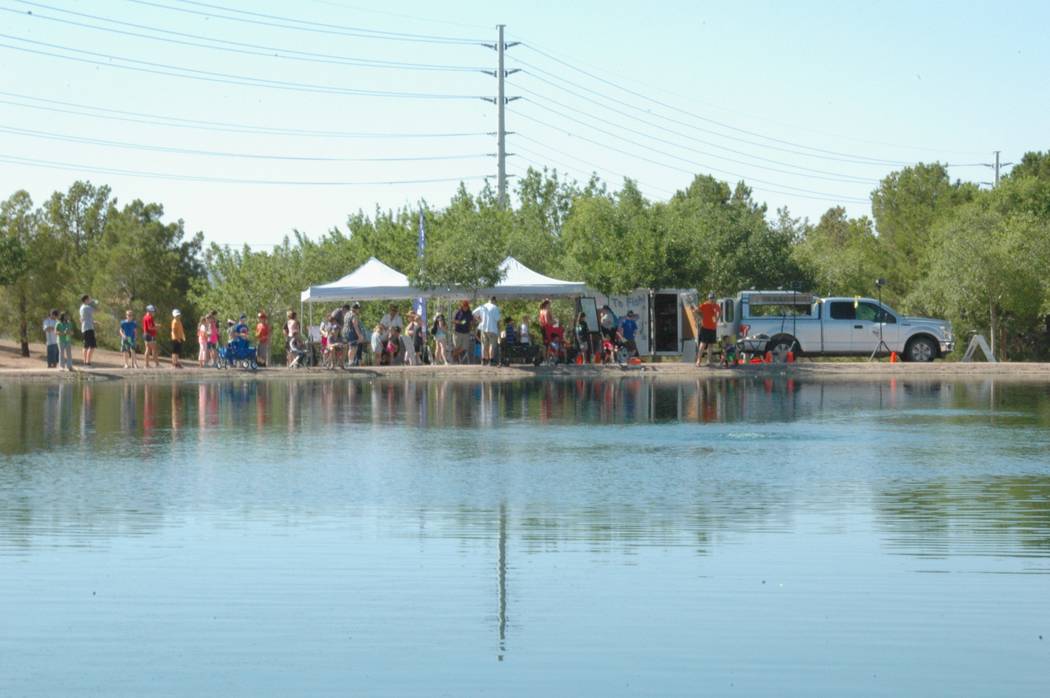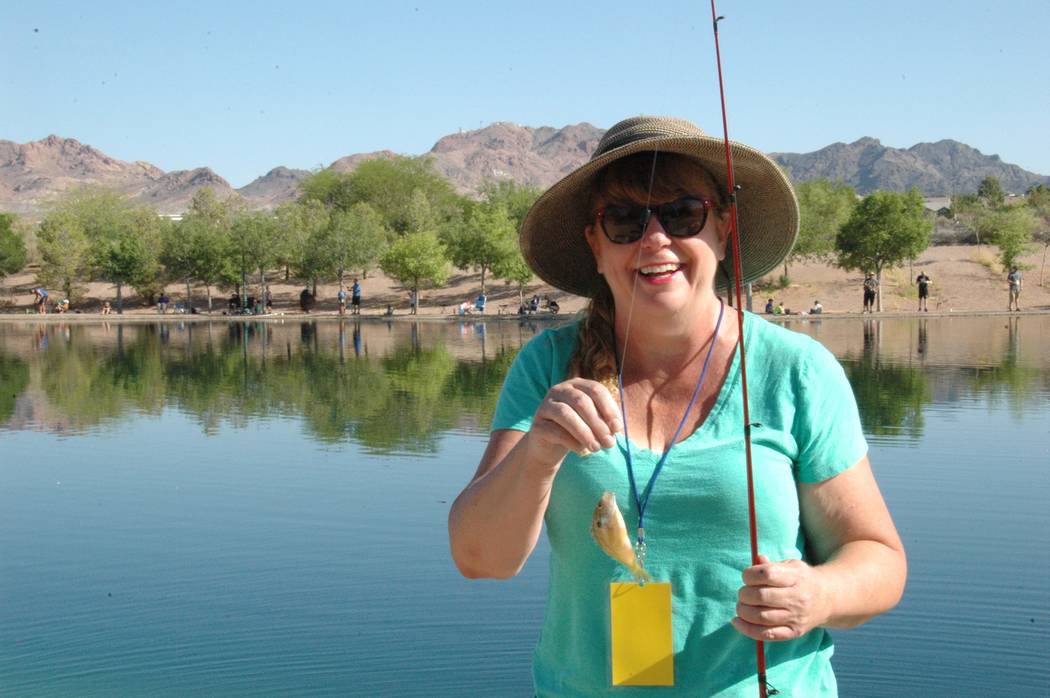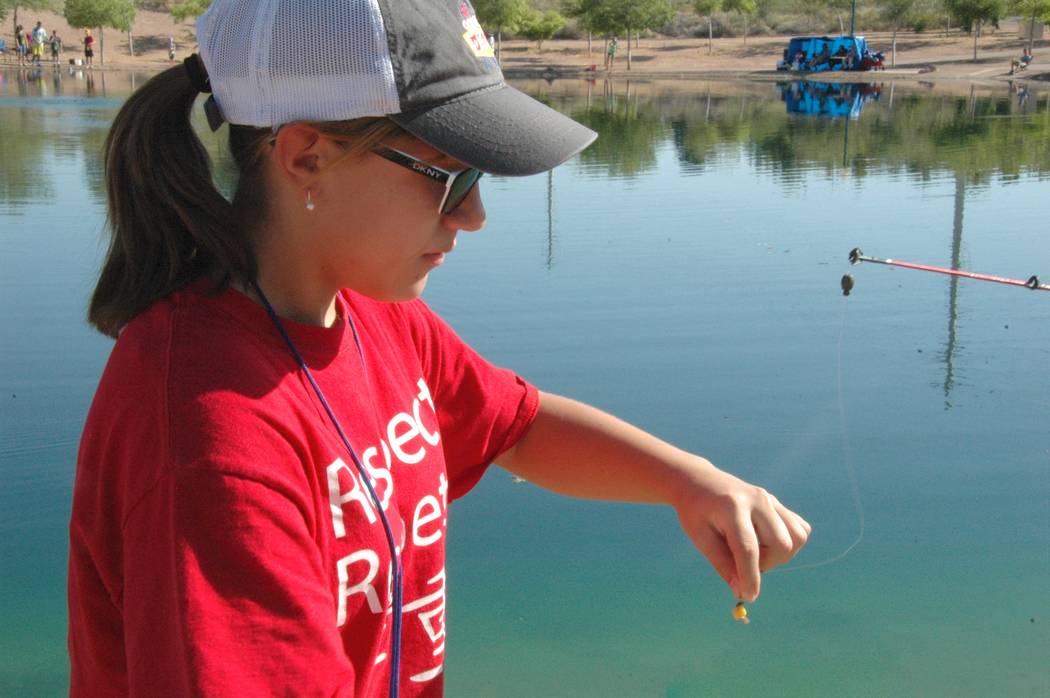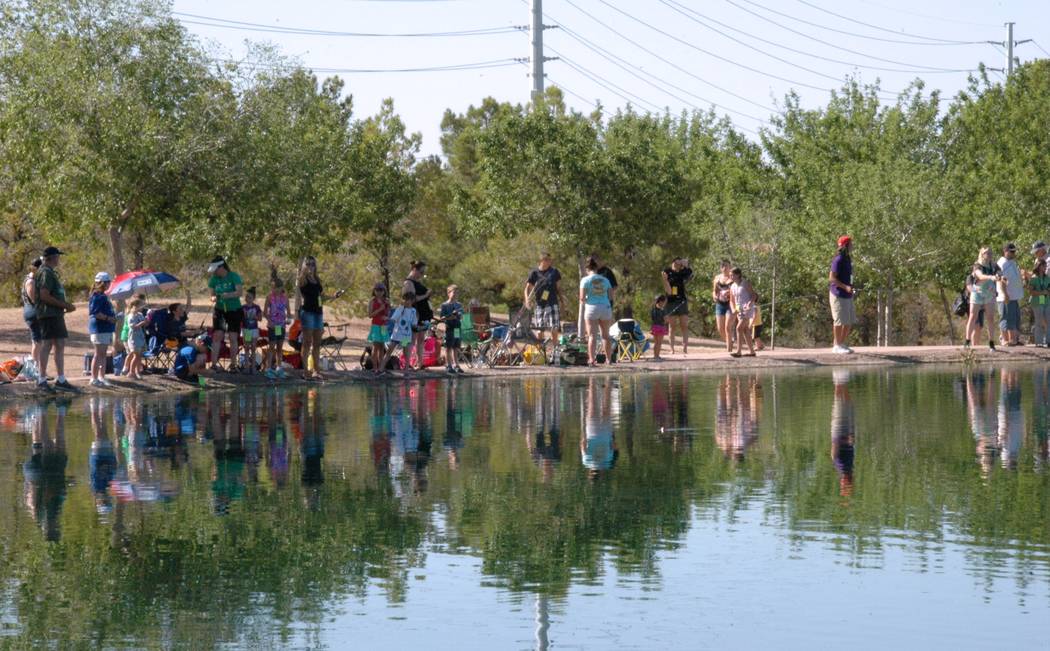 During Free Fishing Day at Veterans' Memorial Park on Saturday dozens of families tried their hand at fishing.
The morning gave many first-time fishers their first catch. Jesse Espinoza, 4, was one of the many anglers to catch his first fish. The excitement of families like Jesse's could be heard around the pond throughout the morning.
Some of the more practiced attendees were calmer as they reeled in fish. Tracy Trygstad has attended Free Fishing Day at Veterans' Memorial Park for the past six years, and this year caught five fish before 9 a.m.
Many were looking to get their hands on a good catch, like McKinley Baker's second fish of the day: a 20-inch catfish.
Others didn't quite have the same luck.
"We'll get them sooner or later, buddy," Anthony McLeod assured his son, Keagan McLeod. Neither had caught a fish in the early morning.
In addition to fishing, attendees were able to try out bowfishing, the sport of fishing with a specialized bow and arrow.
The event, put on by the Nevada Department of Wildlife, National Park Service and Boulder City Parks and Recreation Department, is invites people to get involved in the sport of fishing.
"We get the never-evers," said Doug Nielsen, conservation education supervisor for NDOW and event organizer. "We get to help them out."
Organizers of the event supplied fishing equipment, help for beginner anglers, a fishing gear raffle and 50 prizes such as poles and tackle boxes for participants. Event volunteers could be spotted carrying large nets and pliers to aid anglers in detaching their fish from their poles.
On the second Saturday of June every year, Free Fishing Day is celebrated across Nevada, and all public fishing water is usable without a license or permit.
For those interested in getting a license to fish on every other day of the year, visit NDOW's website: http://www.ndow.org/Forms_and_Resources/General_Licenses/.
Contact reporter Jayme Sileo at jsileo@bouldercityreview.com.