Foundation promotes arts, preservation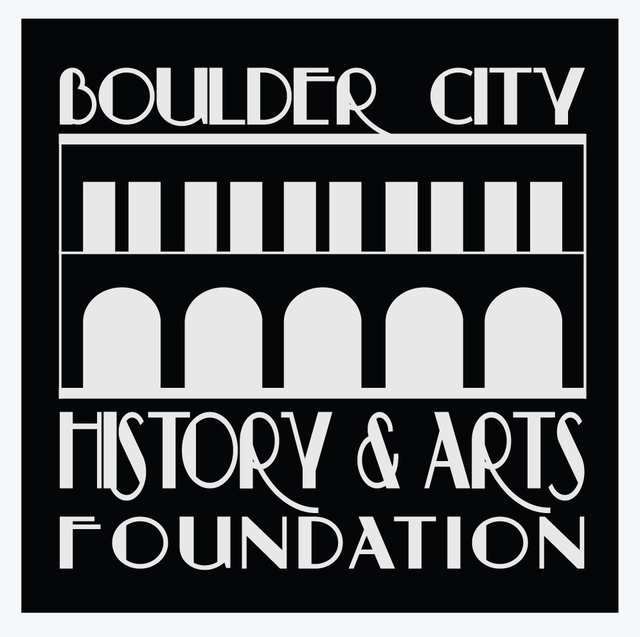 There is strength in numbers.
That strength and sense of togetherness is building a strong foundation for the arts and historical preservation in Boulder City.
The new Boulder City History and Arts Foundation, created when the Historic Boulder City Foundation and Friends of the Arts banded together, is using its joint power to make a difference in the community.
"Arts and history are related and in our community I think they're perfect partners," said Keegan Strouse, one of the foundation's directors and co-founder of the Historic Boulder City Foundation.
He said by joining the two smaller organizations into one they can channel everyone's passion to create a more powerful front and spread their knowledge throughout the community.
"Our mission statement is 'Remembering our past to secure our future,'" said Chris Frausto, who helped create the foundation and recently resigned from the board of directors because of work commitments.
Frausto said the foundation's efforts to preserve the city's history is especially timely with the construction of Interstate 11.
"We don't want to become another Seligman," she said referring to the Arizona city on Route 66 where the population has been steadily decreasing since the construction of Interstate 40 and now hovers around 450.
Additionally, the collaborative effort opens the foundation to more opportunities such as grants.
"It's good for the community," said Strouse, who is joined by Peggy Durfey on the board of directors.
Frausto, who was involved with both organizations, said it was an ideal time for them to join together.
The Friends of the Arts was considering disbanding because of other commitments by members but it already had its nonprofit status and received funding from solar facilities in the Eldorado Valley to underwrite free events in the community.
On the other hand, the Historic Boulder City Foundation had not yet obtained its nonprofit status and was operating under the umbrella of another organization.
Creating the new foundation doubled the organization in size and brought in new energy and ideas for both sides, Frausto said.
Strouse said by having more resources they will be able to facilitate larger projects in community, such as the annual BC's Got Talent show, a restoration workshop co-sponsored with the city's Historic Preservation Committee, and spearheading a campaign to save the historic water treatment plant on Colorado Street.
Frausto said the talent show, which will hold auditions in April and the show in May, will move to Bicentennial Park so that area residents can take advantage of the spring weather and larger space.
The restoration workshop is scheduled from 9 a.m. to 3 p.m. May 14.
Frausto said they also plans to offer research services on the city's historical district as well as serve as a resource for those renovating historical properties on topics such as era-appropriate fixtures, furnishings and paints.
She said they also would like to begin a research project, using interns from UNLV to help, where they could consider expanding the boundaries of the city's historical district.
The foundation meets at 7 p.m. on the first Monday of each month in various locations.
For more information, visit www.bchaf.org or its Facebook page at https://www.facebook.com/bouldercityhistoryandartsfoundation/.
Hali Bernstein Saylor is editor of the Boulder City Review. She can be reached at hsaylor@bouldercityreview.com or at 702-586-9523. Follow @HalisComment on Twitter.