Five parks you must visit in Boulder City
September 2, 2015 - 3:54 pm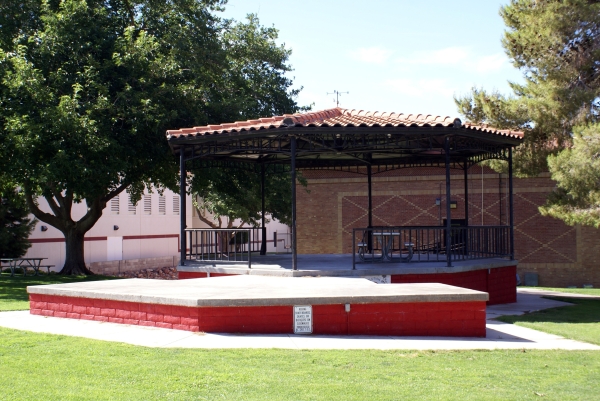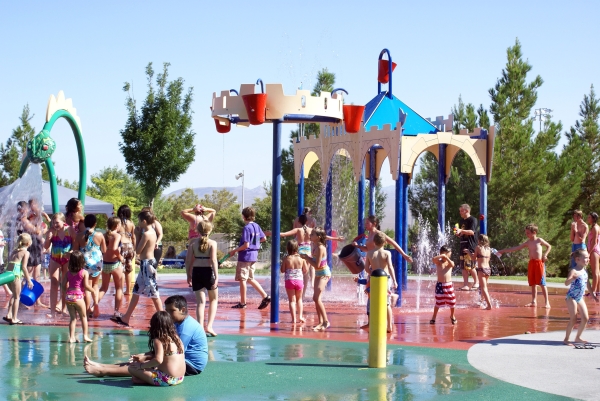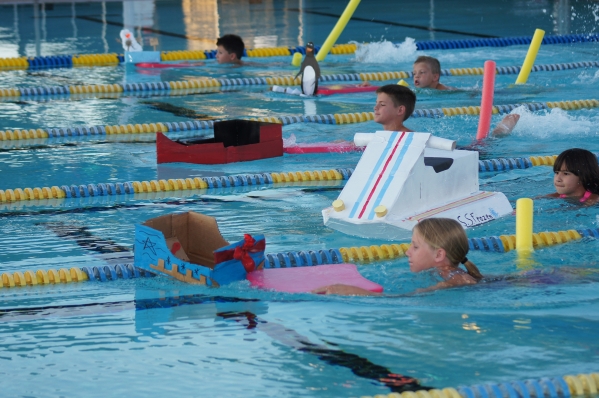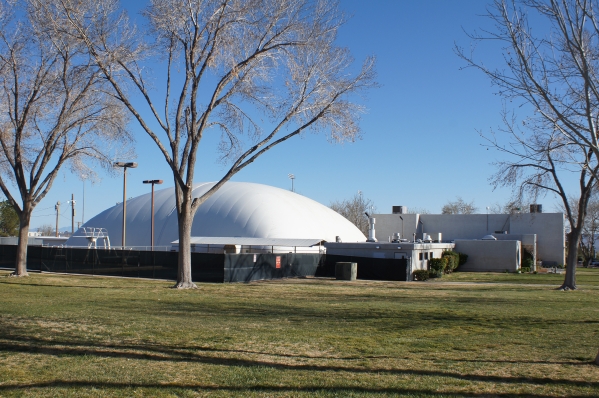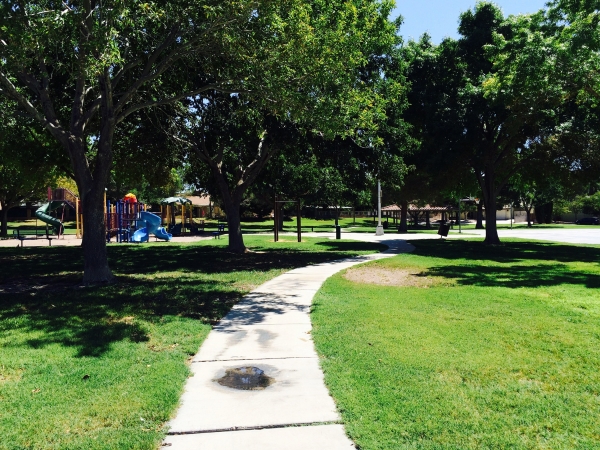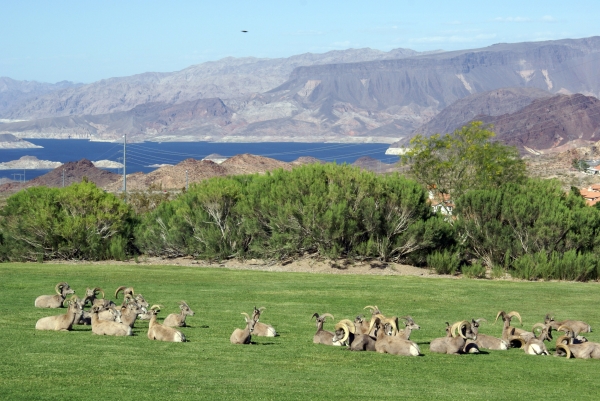 Parks are an integral part of life in Boulder City. They are where friends and family gather, and a place for myriad special events.
They offer a place for sports, relaxing, spending quality time in the outdoors and more. Some are filled with lush grass and others showcase xeriscape.
Regardless of your interests, you are bound to find something that appeals to you in one of the city's many parks.
Here are five parks you need to visit:
Bicentennial Park, 999 Colorado St.
With the adjacent Wilbur Square Park, Bicentennial Park is the site of many downtown festivals and events. Its gazebo often doubles as a stage or bandstand.
But the park has many other amenities, including a playground, grill and picnic tables. The seven-acre park is idea for family get-togethers.
Roger Hall, director of the Parks and Recreation Department, said Bicentennial and Wilbur Square parks are among his favorites.
"We have the majority of large special events at Wilbur Square, Colorado Street and Bicentennial Park. Both parks are near the center of town, so when there is a special event in town, it has a tendency to stimulate the businesses. The large trees, green grass and shade offer residents and visitors a reprieve from the heat of the summer."
Broadbent Park, 1301 Fifth St.
Another of Hall's favorites, Broadbent Park is the site of the pool and racquetball complex as well as the multiuse building. Hundreds gather there each Fourth of July for Damboree festivities.
"Broadbent Park, formally known as Central Park, offers a wide variety of activities for people to participate in," Hall said.
It offers a playground, tennis and shuffleboard courts, horseshoe pits, a kitchen, picnic tables and other amenities on its five-acre site.
Hemenway Park, 401 Ville Drive
Amanda Creathbaum called Hemenway "a tiny oasis right there in town. It's hard to think about anything negative when you're watching the bighorn sheep in the grass with beautiful Lake Mead as the backdrop."
The approximately 10-acre park overlooks Lake Mead National Recreation Area, and the sheep that visit to graze on the grass are a big attraction. Tour buses regularly stop at the park on the way to the lake or Grand Canyon.
Other amenities include picnic shelters, horseshoe pits, a playground, softball field and tennis court.
Oasis Park, 1419 Marita St.
Tucked away in the Lewis Homes subdivision off Sandra Drive, the five-acre Oasis Park has a ball field, basketball court, playground and gazebo.
Ashley Dunn said it's among her favorites because of the "large fields, lots of trees and a nice playground nestled in a quiet residential area."
Veterans' Memorial Park, 1650 Buchanan Blvd.
"Veterans' Memorial Park is by far the best park," said Jennifer Bratton.
Bratton said she likes the dog park, children's play areas including the splash pad/water park, and large grassy area. A professional photographer, she said it has "almost every element a photographer could wish for. I love sitting there and lots of my clients choose it because there's a beautiful water area, grass and a desert area. You can't really ask for more."
The 25-acre park has amenities for people of all ages and interests. These include four lighted multiuse ball fields, two beach volleyball courts, restrooms, a 3-acre fishing pond, model boat pond, soccer fields, skateboard and bike park, splash park, gazebos, horseshoe pits and acres of open green space.
Naturally, there are ample places to picnic as well as grill.
Veterans' Memorial Park is site of the National Night Out festivities, as well as the Trunk or Treat celebration.