Farmers market opens Friday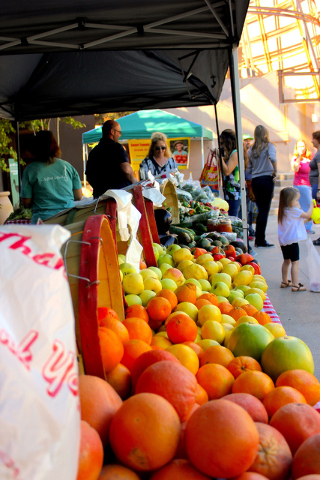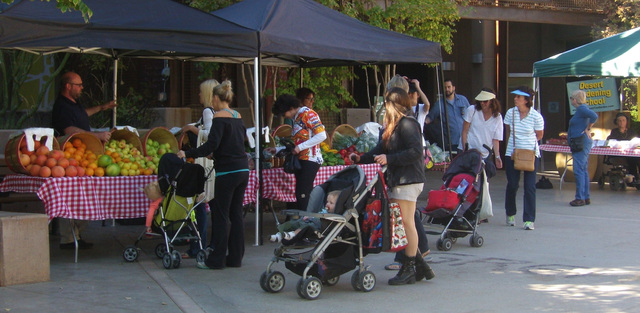 Local and regional produce, plants, flowers and herbs will be showcased at the new Green Chefs Farmers Market that opens Friday at the Senior Center of Boulder City.
Teresa Wyne, who operates the market, said she has about five vendors for the 500-square-foot space. They represent a dozen or so farmers and will bring in seasonal produce including peaches, strawberries and sweet corn.
Additionally, there will be locally produced honey, eggs and items such as goat milk soap.
"I see it like a country store," she said.
The senior center is at 813 Arizona St. The market previously was operated at Springs Preserve in Las Vegas.
Wyne, who lives in Boulder City, said bringing the market here aligns more closely with her desire to help promote her hometown and educate residents about food they eat.
Not only can people learn about where their food comes from, they can learn about how it is grown, she said.
Additionally, Wyne hosts classes, workshops and videos demonstrating cooking methods and tips, as well as gardening sessions focusing on hydroponics, containers and raised beds.
She said her idea is like the old adage about teaching someone how to fish so he can always get something to eat. She also wanted to move the market indoors and approached the senior center about the possibility.
"With Haggen leaving, the timing was right," she said, noting it took her about two years to get the proper certifications and permits to present a farmers market.
Wyne said the market will be open from 8 a.m. to noon every Friday through December, when it closes for the winter.
For more information, visit www.greenchefs.com.
Hali Bernstein Saylor is editor of the Boulder City Review. She can be reached at hsaylor@bouldercityreview.com or at 702-586-9523. Follow @HalisComment on Twitter.