Elks give dictionaries to area third-graders
September 27, 2017 - 2:34 pm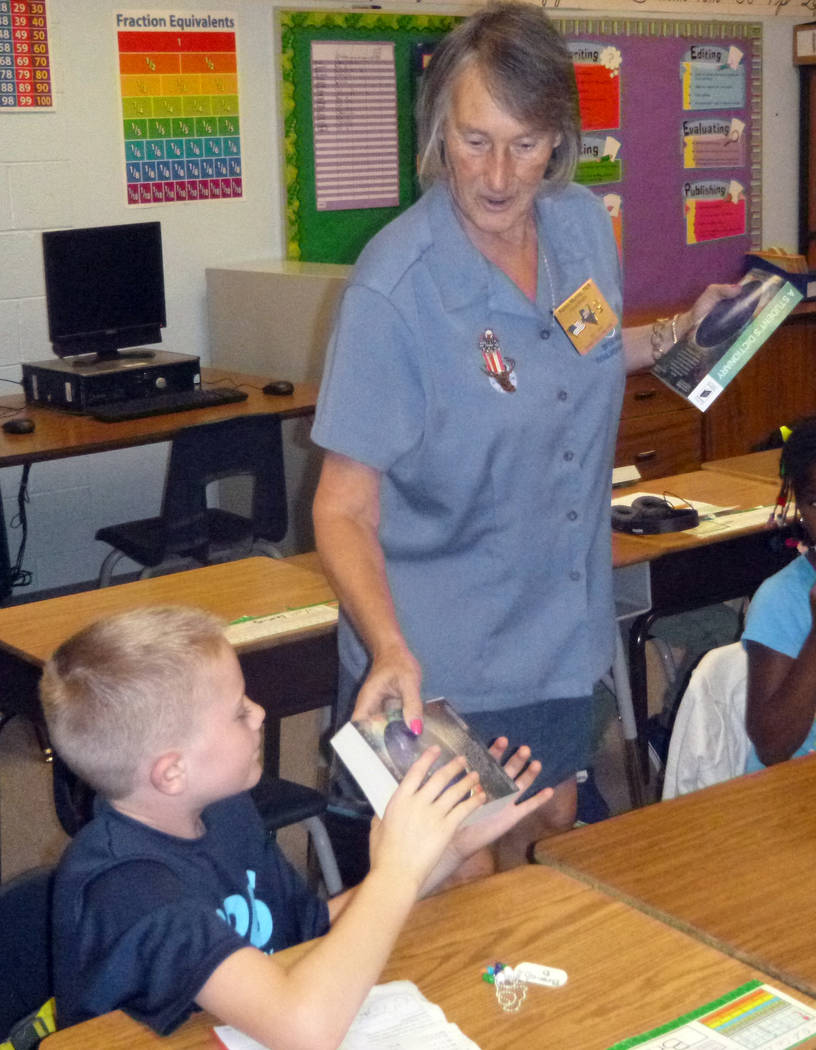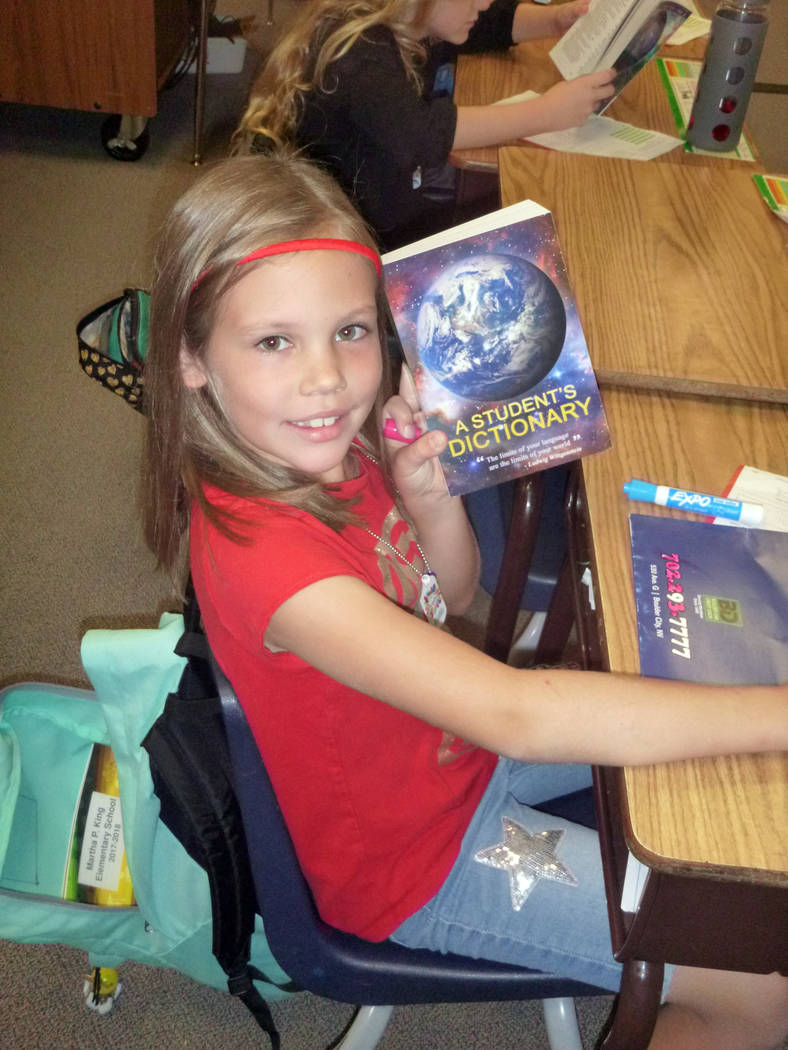 The Boulder City Elks Lodge continued its long-standing tradition of giving dictionaries to third-grade students in Boulder City late last week when it visited King Elementary School.
The efforts of the local lodge are part of The Dictionary Project, which has donated almost 29 million dictionaries to students throughout the United States.
"The best part of delivering dictionaries to the third-grade classes is seeing the excitement in the students' eyes," said Mike Parsons, exalted ruler of the organization. "Their faces just light up and they smile from ear to ear."
In the more than 10 years it has been giving this resource to students, the Boulder City Elks Lodge has donated more than 2,100 dictionaries to third-graders.
In addition to King Elementary School, it donated dictionaries to third-graders at Grace Christian Academy this year.
The local lodge is part of a national fraternal order that donates millions of dollars to scholarships, inspires youth and is a friend to veterans. Throughout the country, the organization has almost 1 million members and 2,000 individual lodges.
Contact reporter Celia Shortt Goodyear at cgoodyear@bouldercityreview.com or at 702-586-9401. Follow her on Twitter @csgoodyear.