Easter Sunrise Celebration planned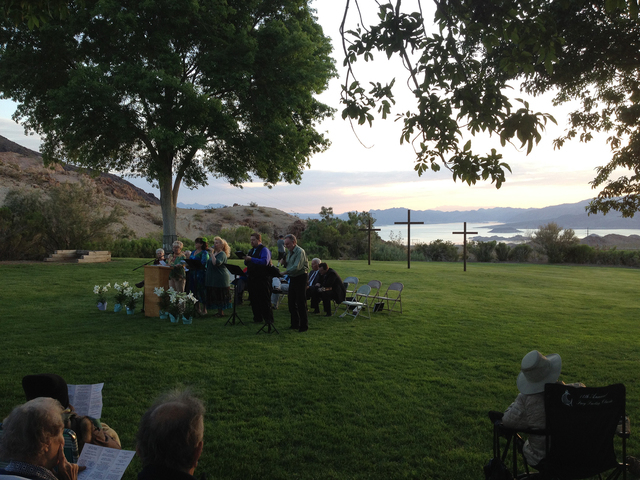 In the wee hours before sunrise, Boulder City residents are invited to gather in Hemenway Park Sunday morning for the 28th annual Easter Sunrise Celebration presented by the Boulder City Interfaith Lay Council.
The service will begin at 6 a.m. at the park overlooking Lake Mead.
After a welcome by Sharon Parkis, Christina Lodge will lead the opening prayer. The closing prayer will be offered by Harold Begley.
Also participating in the service will be Peggy Leavitt, Mick Casey, Fran Haraway, Norma Barth, Brian Shea, Tom Burke and Victor Thomas. A special celebration music team has been assembled for the service.
Those attending should bring their own chair to sit on and dress warmly.
There is no cost to attend, but donations will be accepted, with the net proceeds given to Emergency Aid of Boulder City and Lend A Hand.
Coffee, hot chocolate and doughnuts have been donated by, and will be served by Winchell's Donuts in Boulder City.
Hemenway Park is at 401 Ville Drive.
For additional information, call 702-293-6970 or 702-499-7642.