Downes art to hang in Capitol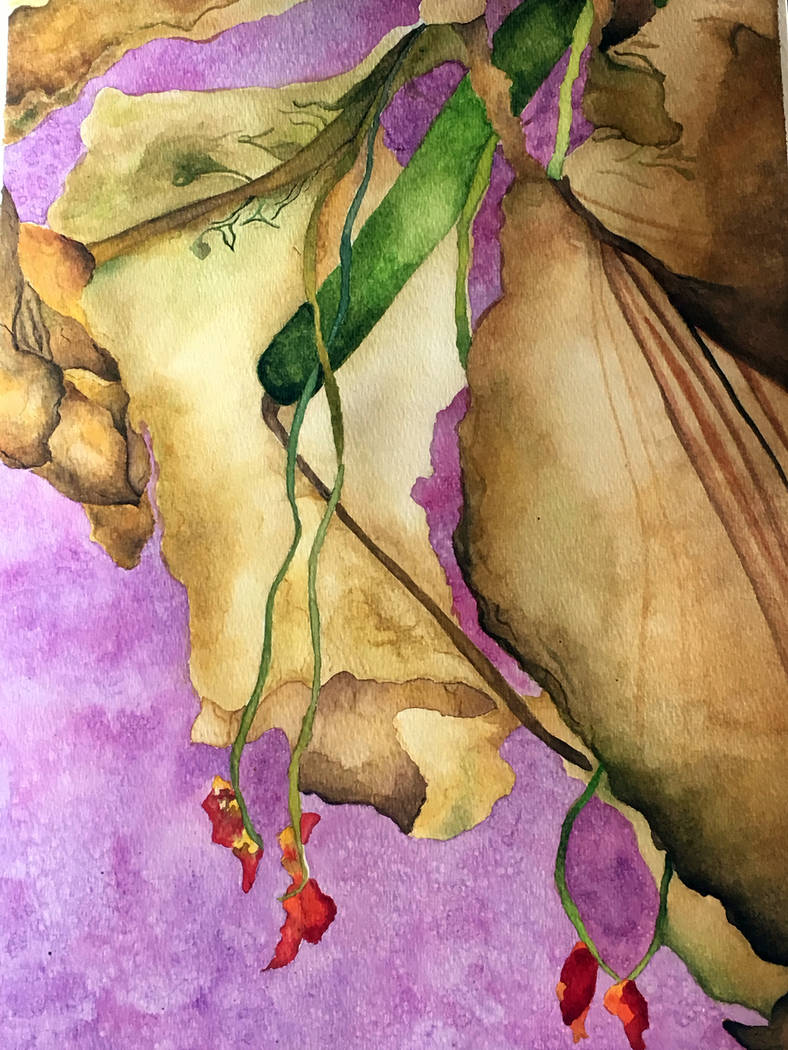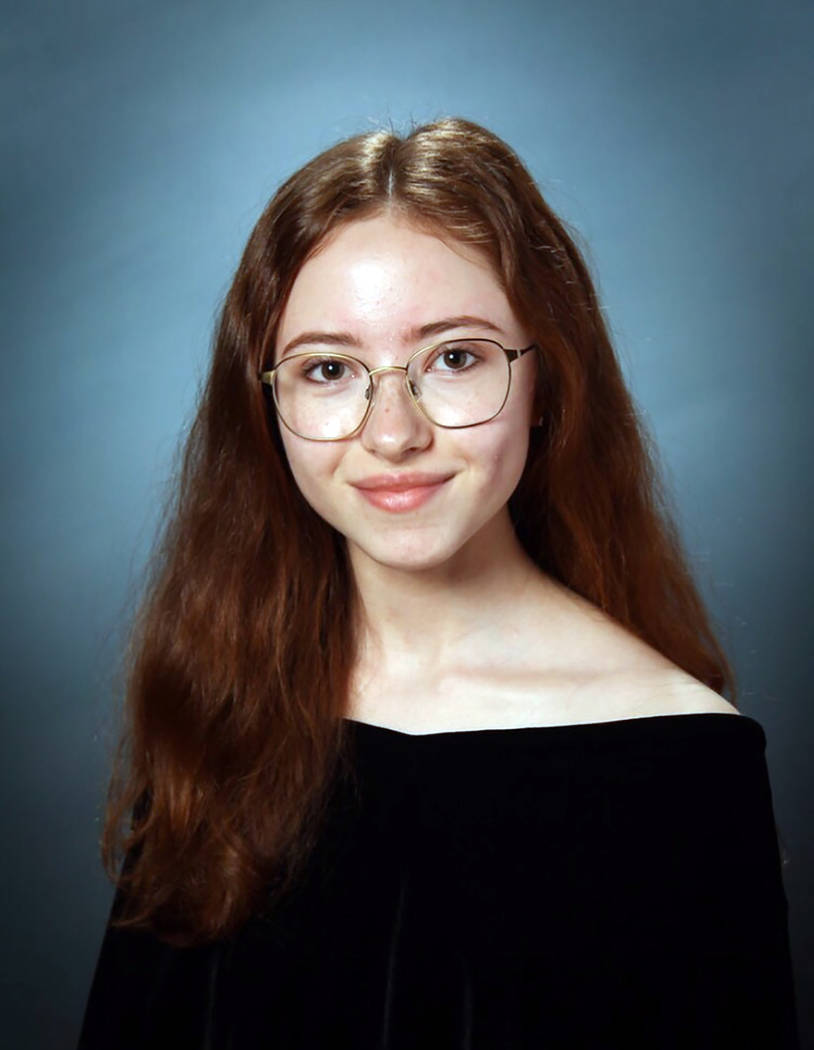 Emma Downes has had an eventful few weeks, graduating from Boulder City High School and winning first place for Congressional District 3 in the 2017 Congressional Art Competition.
The visual art contest for high school students recognizes and encourages artistic talent in each congressional district throughout the nation. According to the U.S. House of Representatives, more than 650,000 students have participated since it began in 1982.
Downes' work will be professionally framed and hung in the U.S. Capitol in Washington, D.C., for a year. She also receives two round-trip tickets to Washington, D.C., from Southwest Airlines to attend a ceremony with other winners from around the country.
For BCHS art students, this competition is the pinnacle event of the year, said art teacher Laura McCubbin.
"Any of my art students may submit work to the contest," McCubbin said. "I review work that has been done by the students and choose works that represent the best we have to offer at the time. I mat each piece of art and take them to the CCSD (Clark County School District) partnership offices at Western High School. I submitted work from six students this year: Brynlee Campbell, Lauryn Norris, Sierra May, Emma Downes, Madison Manns and Mira Newby. Madison Manns and Mira Newby received honorable mentions."
The 12 pieces Downes did this past year as part of her Advanced Placement art class were watercolors and focused on the beauty in the decaying process of flowers. Her first painting is the one that won first place in the competition.
"I have done pencil and other types of paint, but watercolor is my favorite. It's taught me a lot about discipline, because I had to do one project every two weeks" she said. "I had to use my time wisely."
"I am thrilled for Emma," McCubbin said. "Emma has been my student for four years and has come far in her artistic sensibilities and her technical skills. It is so rewarding to see a student like Emma evolve from an art student not sure of her of her skills to a young adult who has discovered her artistic voice and feels confident in her technical skills to express that voice."
The joy of seeing her students succeed is mixed with sadness that she won't be able to encourage others in the future. McCubbin's job was eliminated earlier this year in order to keep a third administrator position at the school because of a projected drop in enrollment for the fall.
"Though (Principal) Mrs. (Amy) Wagner elected to eliminate the fine art program and my position at Boulder City High School,
I am hopeful that students will continue to express themselves artistically in other ways afforded to them by their community and beyond," McCubbin said. "I believe when a student wins an award like this it inspires other students to have the confidence to put their artwork and their artistic voice out to a broader audience with the confidence that their artwork is on a level with any in the nation."
Downes is McCubbin's third student from Boulder City High School to win this award, and she plans to continue painting and improving her technique, as well as pursuing a career in the field.
"Before this year, I didn't want to do as much with art," she said. "I want to have a career in art now, but I'm not sure where."
One option Downes is considering is becoming an art teacher.
"My teacher (McCubbin) inspired me to be one. I found art, and this year it became a big part of my life. (I) found I had a passion for it," she said.
She added that she is sad the art program is ending because it provided a creative outlet for her that she didn't have anywhere else.
Currently, Downes plans to work for a semester and then take classes at the College of Southern Nevada before transferring to UNLV.
Contact reporter Celia Shortt Goodyear at cgoodyear@bouldercityreview.com or at 702-586-9401. Follow her on Twitter @csgoodyear.