Community invited to honor first responders Saturday
September 14, 2016 - 1:07 pm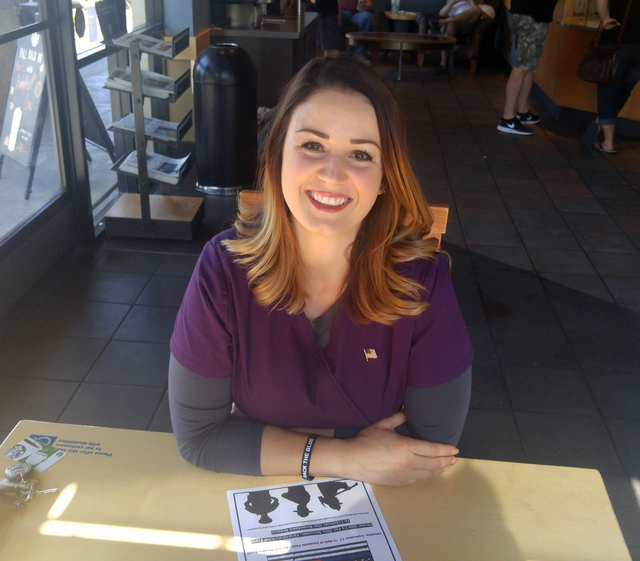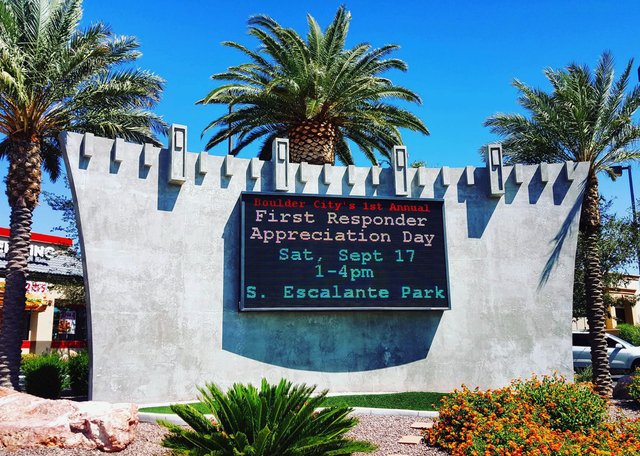 Valarie Vanario's husband is an officer for the Metropolitan Police Department in Las Vegas and for the past two years she has been part of hosting a day of appreciation for law enforcement officers across the valley. After seeing the success the event has had just a few miles away, Vanario decided to bring the concept home to Boulder City, where she and her family live.
The inaugural Boulder City Hero and First Responder Appreciation Day will be held from 1-4 p.m. Saturday at South Escalante Park in downtown Boulder City, adjacent to the police station on Arizona Street, and people are encouraged to come out for an afternoon of fun and to thank local heroes for the sacrifices they make.
"Our first responders do what is often a thankless job," Vanario said. "This is just a chance for the community to show their appreciation for what these brave people do, as well as a chance for the officers and firefighters to interact with the community and see smiles on faces — something they don't always see, because of their jobs."
The event will feature music, refreshments, a performance by a multiagency honor guard, vendors and representatives from the Fraternal Order of Police, Injured Police Officers Fund, officerdown.us and more.
In addition to the opportunity to show their appreciation to, and learn more about, the local first responders and programs serving them, there will be guest speakers, including representatives from the police and fire departments as well as the City Council.
There will be a free prize drawing for the men and women in uniform, who will each receive a ticket merely for showing up. Prizes have been donated by businesses throughout the city, according to Vanario, including pies from Southwest Diner, watches from Oro &Jewelers and a party rental at Boulder Bowl. Professional Pet Room &Groom even donated free day spa passes to the K-9 units.
"This entire event is only possible because of the support of the community," Vanario said. "Without the donations from local businesses and help of local churches and volunteers willing to help put this on, we couldn't have done it."
"With all of the trouble in the news, sometimes I worry morale can get low," Vanario said. "I hope that things like this are a morale boost for them. For them to have people come up and thank them, hug them or when little kids tell them they look up to them, I've seen the smiles it puts on the officers faces."
Contact reporter Hunter Terry at hterry@bouldercityreview.com or call 702-586-6711. Follow him on Twitter @HunterBCReview