Community Briefs, Sept. 27
September 26, 2018 - 7:43 pm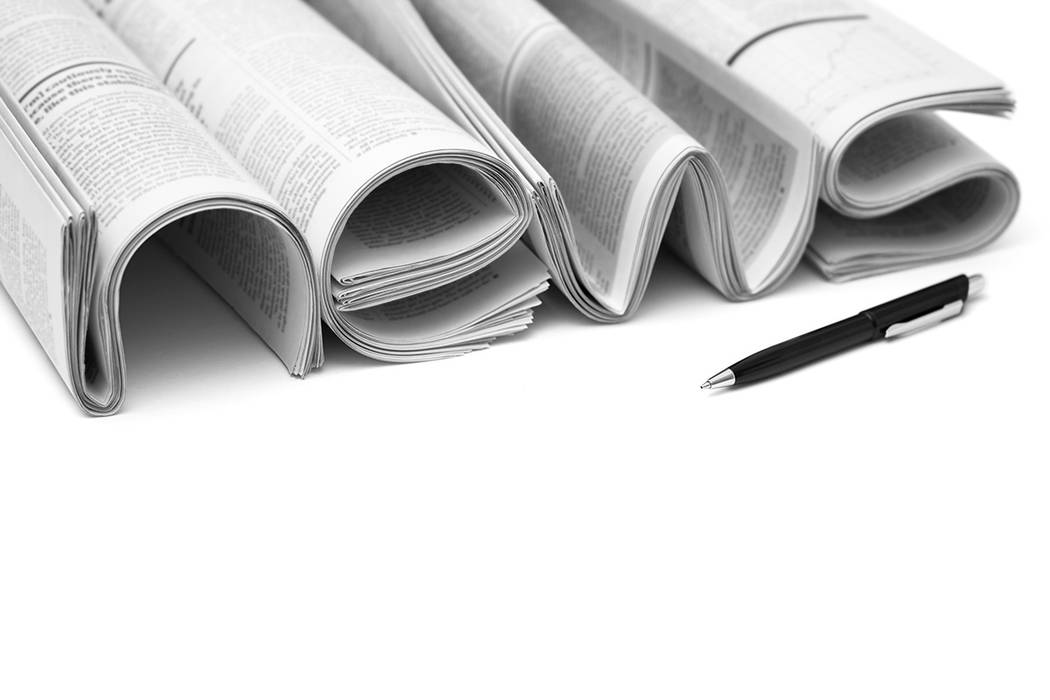 Library concludes banned book week observance
The Boulder City Library, 701 Adams Blvd., has several activities planned for the coming week. These include:
■ Mystery book club, 9 a.m. today, Sept. 27, in the community room. For those 18 and older.
■ Little Books and Little Cooks, 1 p.m. today, Sept. 27, in the community room. For those 0-5 and their caregivers. Class size is limited; advance registration in the youth department required.
■ Banned story time, 6 p.m. today, Sept. 27, in the community room. The session will celebrate books that have been banned.
■ Drop-in story time, 10 a.m. Friday, Sept. 28, in the boardroom. For those 0-5 and their caregivers.
■ Banned movie, 5:30 p.m. Friday, Sept. 28, in the community room. "A Wrinkle in Time" will be shown.
■ Crochet for a cause, 2:30 p.m. Tuesday, Oct. 2, in the community room. Learn how to crochet a sleeping mat for the homeless out of plastic bags. For those 12 and older.
Call 702-293-1281 for details, reservations or more information.
Lake Mead plans fishing event
Lake Mead National Recreation Area has a variety of special events happening in the coming week. These include:
■ Ranger chat, "Public Lands: Treasures of Southern Nevada," 11:30 a.m. and 1 p.m. Saturday, Sept. 29, at the Alan Bible Visitor Center, 10 Lakeshore Road. Learn about the variety of public lands that surround the area.
■ BBSC Las Vegas Triathlon, Saturday, Sept. 29. Around 700 athletes are expected to compete in the event that will include swimming at Boulder Beach and bicycling along Lakeshore and Northshore roads. For more information on this permitted event, visit www.bbsctri.com/lasvegastri.
■ Ranger program, Fishing Fun at the Lake, 7-9 a.m. Saturday, Oct. 6. Join the Nevada Department of Wildlife at the Hemenway fishing pier to try to catch some fish. NDOW will have fishing tips and limited bait and gear to check out. Water shoes, hats and sunglasses are recommended. Fishing licenses are required for those 12 and older. Reservations are encouraged and can be made at register-ed.com/programs/nevada/210-angler-education. For more information and directions, call 702-486-5127, ext. 3850.
For additional information, call 702-293-8990.
Church to recognize Gold Star families
Grace Community Church will host its 12th annual Gold Star Family Day service at 10 a.m. Sunday, Sept. 30.
A special message will be presented by retired Capt. Jeffrey Brookman, who served in Desert Storm and Somalia, and his wife, chaplain Monterey Brookman. Also participating in the service will be members of the Southern Nevada Patriot Guard.
All Gold and Blue Star families along with friends of the military are invited to attend.
A reception will follow the service.
The church is at 1150 Wyoming St.
Garden club members to learn about pumpkins
The Boulder City Garden Club will meet at 6:30 p.m. Wednesday, Oct. 3, at the Boulder City Library, 701 Adams Blvd.
Kristie Livreri will speak about "Everything You Always Wanted to Know about Pumpkins, but Were Afraid to Ask." Her talk will begin at 6:45 p.m.
Everyone is welcome.
Church sock hop set for Sunday
A sock hop is planned from 2-4 p.m. Sunday, Sept. 30, at the Elaine K. Smith Building, 700 Wyoming St. It is sponsored by Boulder City United Methodist Church.
Entertainment will be provided by Willie Ray, a James Brown impersonator. Festivities also will include contests, door prizes and refreshments. Costumes from the 1950s are optional.
Tickets are $10 in advance and $15 at the door. They can be purchased from 10 a.m. to 2 p.m. Friday, Sept. 28, in front of the Boulder Dam Credit Union, 530 Avenue G, or from 9:45-11:15 a.m. Sunday at the Smith Building when the church meets.
Elks to host bingo Monday night
Bingo will be played at the Boulder City Elks Lodge, 1217 Boulder City Parkway, Monday, Oct. 1.
Bingo cards will go on sale at 5:30 p.m., with the game starting at 6.
At 4:30 p.m., prior to bingo, the lodge will have burgers for sale.
AAUW to learn about chamber of commerce
Jill Rowland-Lagan, CEO of the Boulder City Chamber of Commerce, will be the guest speaker at Monday's, Oct. 1, meeting of the American Association of University Women, Boulder City Branch. The session will begin at 6 p.m. in the museum meeting room at the Boulder Dam Hotel, 1305 Arizona St.
Rowland-Lagan is a native Nevadan whose family settled in Boulder City in 1947. She attended Brigham Young University, UNLV and Phillips Junior College before starting work in court stenography. Her career includes founding two businesses, working at the Clark County Detention Center and district attorney's office and helping manage family businesses in marine operations on Lake Mead and a coffee roasting plant in Henderson. She spent seven years operating a wedding and special event planning business before joining the chamber of commerce as CEO more than 18 years ago.
She is also the president/director of the Boulder City Economic Vitality Commission, chairman of the chamber's foundation and chairman-elect for the Western Association of Chamber Executives.
Artist's work reflects her love of West
The Boulder City Art Guild & Gallery will feature works by painter Sita Loop during October.
Loop, who was raised in Richmond, Virginia, became fascinated by Native American culture and the West during visits with her grandparents. She said she is inspired by the visual language of Native Americans.
Loop works in oils, acrylics and watercolors. Her subjects include flora, fauna and still life, often blending with Native American petroglyphs.
An artist reception will be held from 4-6 p.m. Tuesday, Oct. 9.
The galley is open from 10 a.m. to 4 p.m. Monday through Saturday and from 10 a.m. to 3 p.m. Sunday. Admission is free.
The gallery is inside the Boulder Dam Hotel, 1305 Arizona St.
For more information, visit www.bouldercityartguild.com.