Community Briefs, March 29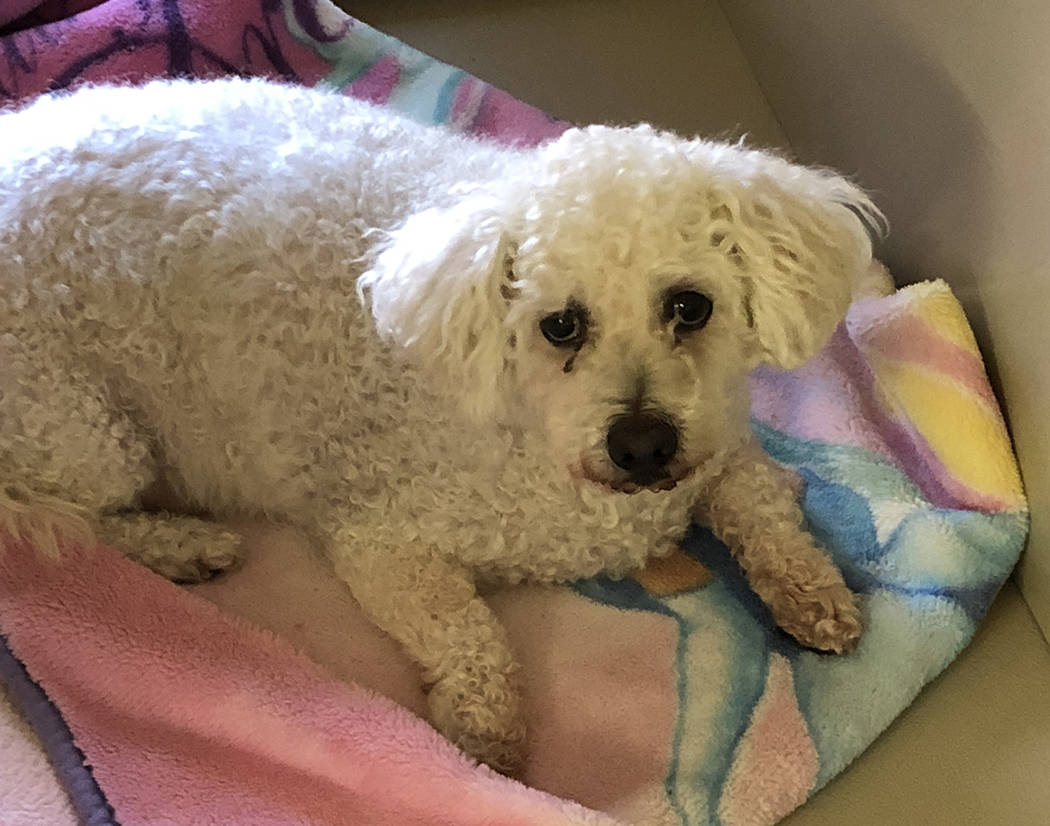 Landscape design topic for garden club speaker
The Boulder City Garden Club will meet at 6:45 p.m. Wednesday, April 4, in the Boulder City Library, 701 Adams Blvd.
Award-winning landscape designer Denise McConnell will present a program entitled "Landscape Design Part 2: Making Your Design a Reality." Her talk will begin at 7 p.m.
All are welcome to attend.
Ministry seeks help making prayer shawls
Area residents are invited to join a prayer shawl ministry to create blessed shawls that will be distributed to those in need of prayer.
The ministry, which is open to those of all denominations, will meet from 9:30-11:30 a.m. Wednesday, April 4, at St. Andrew Catholic Church, 1399 San Felipe Drive.
There are people to help those attending learn to crochet or knit, if necessary. Quilters also are welcome.
The group meets regularly on the first Wednesday of each month.
For additional information, call Peggy Caspar at 702-689-7055.
University women to hear hospital CEO at meeting
The Boulder City Branch of the American Association of University Women will gather for its monthly meeting at 6 p.m. Monday, April 2, in the meeting room of the Boulder City-Hoover Dam Museum inside the Boulder Dam Hotel, 1305 Arizona St.
The guest speaker will be Thomas Maher, CEO of Boulder City Hospital. He will discuss health care issues in the community, specifically the hospital's services such as emergency, geriatric care, rehabilitation, long-term care, outpatient surgery, laboratory, mental health and home health.
Maher has been a hospital administrator in Clark County since 1999 and CEO of the local hospital since 2007. He obtained his bachelor's degree from the University of California, Berkeley, and his MBA from California State University, Fullerton.
All are welcome to attend.
Church to host prayer walk
Boulder City United Methodist Church will host a prayer walk in response to hateful words being tagged on its signs at the Elaine K. Smith Center. The 30-minute walk will begin at 5 p.m. Saturday, March 31, at the center , 700 Wyoming St.
Library to show 'Ferdinand,' host story sessions
The Boulder City Library, 701 Adams Blvd., has several activities planned for the coming week. These include:
■ Movie, 11 a.m. today, March 29, in the community room. "Ferdinand" will be shown.
■ Baby lap-sit story time, 10 a.m. Tuesday, April 3, in the boardroom. For those 0-24 months old and their caregivers.
■ Crochet for a cause, 2:30 p.m. Tuesday, April 3, in the community room. Learn how to crochet a sleeping mat for the homeless out of plastic bags. For those 12 and older.
■ Toddler story time, 10 a.m. Wednesday, April 4, in the boardroom. For children younger than 36 months.
■ Positive Action, 3 p.m. Wednesday, April 4, in the boardroom. For those 12-18.
■ Chess club, 4 p.m. Wednesday, April 4, in the community room. For all ages.
Call 702-293-1281 for details, reservations or more information.
Coyotes, desert topic for Lake Mead ranger programs
Lake Mead National Recreation Area has a variety of special events happening in the coming week. These include:
■ Ranger program, "Coyotes: What You Should Know," 4:30 p.m. Saturday, March 31, at the amphitheater at Boulder Beach. Learn more about coyotes and why they should be observed from a distance.
■ Ranger chat, "The Mojave Desert: A Magical Land," 11:30 a.m. and 1 p.m. Saturday and Sunday, March 31 and April 1, at the Alan Bible Visitor Center, 10 Lakeshore Road. Learn about the desert's inhabitants, including animals and plants.
■ Great American Cleanup, Saturday, April 7. Volunteers are invited to clean up litter at the recreation area as the event marks its 20th anniversary. For more information or to register, contact Rhin at 702-293-8711 or email LAKE_Volunteer_Coordinator@nps.gov.
For additional information or reservations, call 702-293-8990.
Possible sale of historic properties to be discussed
The Boulder City History & Arts Foundation will hold its next monthly meeting at 6 p.m. Monday, April 9, in the boardroom at the Boulder City Library, 701 Adams Blvd.
The evening's discussion will focus on the proposed sale of the city's historic properties, including the water filtration plant, community gardens, Reflections Park and the airport hangar.
For additional information, contact Ray Turner at 702-461-6842 or email at rayturnertile@aol.com.
P.E.O. to hold annual yard sale fundraiser
P.E.O., Chapter K, will hold its annual yard sale fundraiser from 7 a.m. to 1 p.m. Friday and Saturday, April 6 and 7, at 807 Los Tavis Way.
The sale raises funds for the philanthropic organization's projects and scholarships.
Pancake breakfast to benefit Honor Flight
A pancake breakfast Saturday, April 14, will benefit Honor Flight Southern Nevada. It will be held from 8-10 a.m. at Applebee's, 5010 S. Fort Apache Road.
For $10, participants will receive a pancake breakfast that includes eggs, sausage and a beverage. For each breakfast sold, Honor Flight will receive $5.
Visit www.honorflightsouthernnevada.org for more information.
Glass artist to showcase works
April's featured artist at the Boulder City Art Guild's gallery is Annalea DeFazio.
DeFazio had a studio in Gig Harbor, Washington, for many years creating custom stained glass windows. Though she eventually gave up her studio, she continued to create pieces, incorporating a variety of objects, including many from the seashore. She also decorates a variety of antique objects such as perfume bottles, oil lamps and inkwells.
A reception for DeFazio and her "Annalea By the Sea — Glass Art" show will be held from 1-3 p.m. Saturday, April 14.
Her work will be on display throughout the month. The galley is open from 10 a.m. to 4 p.m. Monday through Saturday and from 10 a.m. to 3 p.m. Sunday.
Retired public employees to meet
The Boulder City Chapter of the Retired Public Employees of Nevada will hold its monthly membership meeting at 11 a.m. Thursday, April 12, at The Homestead at Boulder City, 1401 Medical Park Drive.
Guest speakers will be Terri Laird, executive director of the Retired Public Employees of Nevada; Bernard Paolini, state president; Walter Zeron, director of member/retiree services for the Public Employees Retirement System; and a representative from EJS Insurance.
Members will go to an area restaurant for a no-host lunch after the meeting.
For more information, contact Bernard at bernardpaolini@cox.net or call 702-294-0636.
Republican women to host candidates
Members of Boulder City Republican Women will hold their monthly meeting April 19 in the banquet room of the Railroad Pass, 2800 S. Boulder Highway, Henderson. The session will begin at 11 a.m., with lunch served at 11:45 a.m.
The guest speakers will be State Assembly District 23 candidates Glen Leavitt and Matt McCarthy and gubernatorial candidate Jared Fisher.
Cost is $21 per person. Reservations are required and must be made by noon April 12 by calling 702-393-1228 or emailing bcgop@yahoo.com.
Lobster dinner to raise funds for Methodist church
Boulder City United Methodist Church will hold its third annual Loaves & Lobster fundraising dinner at 6 p.m. Saturday, May 12.
A dinner featuring lobsters flown in live from Maine will be the evening's highlight. There also will be a silent auction.
All proceeds are used to support the ministries of the church in Boulder City, as well as around the world. Among the organization the church supports are Emergency Aid of Boulder City, Lend A Hand of Boulder City and Family Promise. It also supports PFLAG and participates in Nevadans for the Common Good.
Tickets, at $50 each, can be purchased outside the Boulder Dam Credit Union on April 27 or May 4 or by calling Pat at 702-308-8409.
Additional information can be found at www.bouldercityumc.org.