Community Briefs, April 26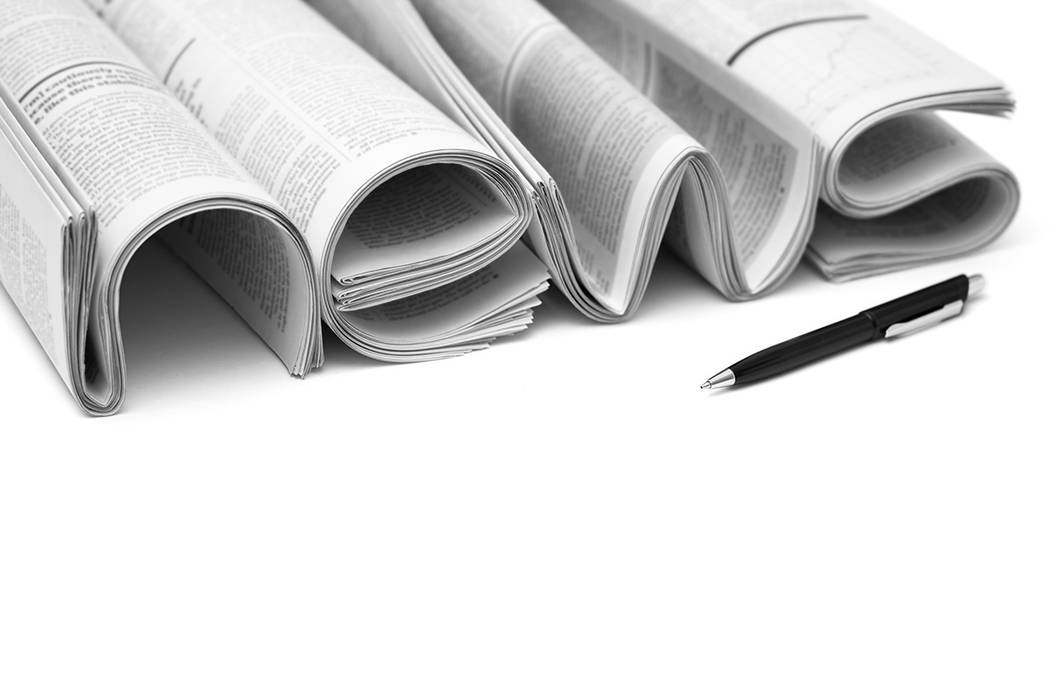 Comic fair to highlight library activities
The Boulder City Library, 701 Adams Blvd., has several activities planned for the coming week. These include:
■ Mystery book club, 9 a.m. today, April 26, in the community room. For those 18 and older.
■ Lego challenge, 3:30 p.m. today, April 26, in the community room. For those 6 and older.
■ Superhero Saturday, comic book fair, 11:30 a.m. to 3 p.m. Saturday, April 28, throughout the library and amphitheater.
■ Crochet for a cause, 2:30 p.m. Tuesday, May 1, in the community room. Learn how to crochet a sleeping mat for the homeless out of plastic bags. For those 12 and older.
■ Positive Action, 3 p.m. Wednesday, May 2, in the boardroom. For those 12-18.
■ Book to planter craft, 1 p.m. Saturday, May 12, in the boardroom. Advance registration and a $5 deposit is required.
Note: The library will be closed Friday, April 27, for staff development.
Call 702-293-1281 for details, reservations or more information.
Democrats to host candidates night
The Boulder City Democratic Club will host a Democratic primary candidates night at 6:30 tonight, April 26, at the Boulder City Library, 701 Adams Blvd. Everyone is welcome to attend.
Contact the club at 702-530-6604 or bouldercitydemocraticclub@gmail.com for additional information.
Author to sign copies of 'Homesteader' book Friday
Boulder City resident Jean Luttrell will sign copies of her new book, "The Last Homesteader on the Arizona Strip," between 11 a.m. and 1 p.m. Friday, April 27, at the Senior Center of Boulder City, 813 Arizona St.
The nonfiction book tells the story of her grandmother, father and mother, who homesteaded on the Arizona Strip in 1931.
Luttrell taught third grade in Boulder City for 30 years. This is her seventh book.
Gardeners to learn about soil, irrigation
The Boulder City Garden Club will meet at 6:45 p.m. Wednesday, May 2, at the Boulder City Library, 701 Adams Blvd.
At 7 p.m., soil scientist Douglas Merkler will speak about "Irrigation: The Magic of Soil and Water."
Everyone is welcome.
Bishop to visit St. Christopher's Episcopal Church
The Rt. Rev. Dan Edwards will make his last official visit to St. Christopher's Episcopal Church at 10 a.m. Sunday, April 29. Edwards is retiring after serving as the 10th bishop of the Diocese of Nevada for the past 10 years.
Edward's tenure focused on working for justice and mercy throughout the state. He was a founder of Nevadans for the Common Good, a coalition of more than 40 faith-based institutions and nonprofit organizations in Southern Nevada.
Among the coalition's successful initiatives, Edwards helped bring attention to the plight of veterans by taking public transportation from the Nevada State Veterans Home in Boulder City to the veterans hospital in North Las Vegas to demonstrate how difficult the journey could be. The route soon improved.
Members of the public, regardless of faith, are welcome to attend Sunday's service and the parish hall luncheon in his honor at 11 a.m.
St. Christopher's is at 812 Arizona St.
Lobster dinner to raise funds for Methodist church
Boulder City United Methodist Church will hold its third annual Loaves & Lobster fundraising dinner at 6 p.m. Saturday, May 12.
A dinner featuring lobsters flown in live from Maine will be the evening's highlight. There also will be a silent auction.
All proceeds are used to support the ministries of the church in Boulder City, as well as around the world. Among the organizations the church supports are Emergency Aid of Boulder City, Lend A Hand of Boulder City and Family Promise. It also supports PFLAG and participates in Nevadans for the Common Good.
Tickets, at $50 each, can be purchased outside the Boulder Dam Credit Union on Friday, April 27, or May 4 or by calling Pat at 702-308- 8409.
Additional information can be found at www.bouldercityumc.org.
Sons of Norway to celebrate Constitution Day
The Vegas Viking and Desert Troll Sons of Norway lodges will celebrate Norwegian Constitution Day on May 17 at Bicentennial Park, 999 Colorado St.
The free festivities will begin at 5 p.m., with dinner being served starting at 5:30 p.m. On the menu will be a Norwegian-style smoked sausage wrapped in lefse, a potato bread. Additionally there will be baked beans and coleslaw, with dessert consisting of homemade Scandinavian heart-shaped waffles and krumkakes along with lingonberry juice. Ice cream also will be available.
New this year will be the addition of Norwegian and American beers, which will be available for purchase.
A Taste of Norway table will provide the opportunity to sample Norwegian fishes, cheeses, crisp bread and fresh rosettes.
Donations for the food will be accepted.
There will be a full-size Viking ship along with Scandinavian music played by DJ Marcela Fastow.
The guest of honor will be Barbara Cegavske, Nevada's secretary of state.
Other activities will include a bounce house, a Viking battle, lawn games and a raffle. At 7 p.m. there will be a Norwegian-style flag parade complete with classic cars and costumed marchers.