September 23, 2015 - 2:48 pm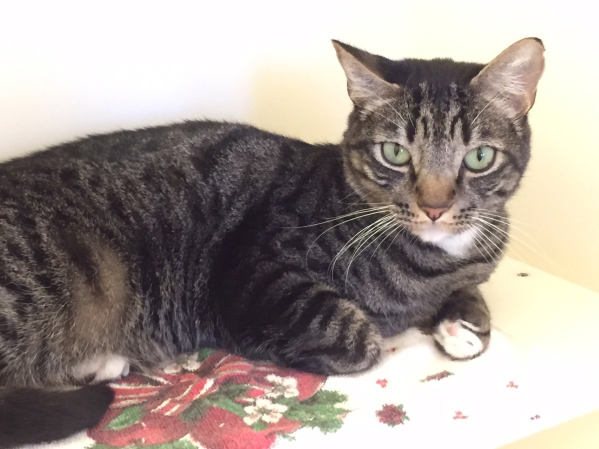 Financial adviser to address retirees
The Boulder City Chapter of the Retired Public Employees of Nevada will hold its monthly meet at 11 a.m. today at The Homestead of Boulder City, 1401 Medical Park Drive. Guest speaker will be Carrie Onorato of Voya Financial Advisors Inc.
After the meeting, members will go to a local restaurant for a no-host lunch.
For more information, contact Bernard at bernardpaolini@cox.net or call 702-294-0636.
Community Club members to hear about art guild
The Community Club will have its September kickoff luncheon at noon today at Vinny's Pizzeria, 1632 Nevada Highway.
A representative from the Boulder City Art Guild will be the afternoon's guest speaker.
Cost of the lunch is $9. For reservations, call Beverly Parry at 702-293-7623
Medicare focus of free seminar
"Medicare: Navigating the Health Care Landscape" will be presented at 10 a.m. Friday at the Senior Center of Boulder City, 813 Arizona St.
Topics to be discussed include Medicare supplements and how to change from existing insurance to Medicare.
The presentation, geared for those 50 and older, is being sponsored by the Nevada Community Coalition.
For reservations or more information, call 702-339-9082.
Anew Women's Network sets meeting
The Boulder City Anew Women's Network will meet at 2 p.m. Saturday at Boulder City Library, 701 Adams Blvd.
The meeting is for women whose husbands have died. It offers speakers, community support and friendships.
A light lunch will be served.
For more information, call Fran Jordan at 702-293-0620 or Pastor Marjorie Kitchell at Christian Center, 702-293-7773.
Pancake breakfast to benefit Honor Flight
Honor Flight Southern Nevada will benefit from a pancake breakfast fundraiser to be held Saturday in Henderson.
Honor Flight provides all-expense paid trips to Washington, D.C., to veterans of World War II to see the memorials.
The breakfast will be served during the Super Run Car Show behind the convention center at 200 Water St.
A donation of $5 per person is being asked.
For more information, call 702-749-5912 or visit www.honorflightsouthernnevada.org.
Life drawing session with model planned
A life painting/life drawing session is being offered from noon to 4 p.m. Sunday by Boulder City Art Guild and Gallery and Lee Lanier. It will be held at the Elaine K. Smith Center, 700 Wyoming St.
During the session, guest model Ivy Cerelle Floriendo will hold a single pose for three hours, from 12:30 to 3:30 p.m., with short breaks.
Participants are asked to bring all their own supplies to paint or draw, including a drop cloth for messy materials.
Cost is $15 per person, with reservations before Friday. Cost at the door is $20.
A minimum of four people is needed to hold the session.
For reservations or more information, email bcartguild@gmail.com.
Movie, crafts fill library's slate of activities
Boulder City Library, 701 Adams Blvd., has several activities planned for the coming weeks. These include:
Crazy 8s math club, 3:30 p.m. today in the community room. For those age 5-8.
Disc cleaning fundraiser, 3-5 p.m. Friday in the rotunda. The Teen Advisory Group will try to save scratched and dirty discs.
Adult and teen movie, 6 p.m. Saturday in the community room. "Furious 7" will be shown. Bring blankets and snacks.
Banned book movie, 5 p.m. Monday in the community room. "The Hunger Games" will be shown.
Banned book movie, 5 p.m. Tuesday in the community room. "The Hunger Games: Catching Fire" will be shown.
Craft, 1 p.m. Oct. 3 in the community room. Participants will learn to make scarves out of recycled T-shirts. Reservations and a $5 refundable deposit are required by 8 p.m. Oct. 1.
Note, the library will be closed Wednesday for staff development.
Call 702-293-1281 for details, reservations or more information.
Lake Mead to host special events
Lake Mead National Recreation Area has a variety of special events happening in the coming weeks.
These include:
Sunset program: "Bats: Friends or Foe," 6:30 p.m. Friday at the Boulder Beach amphitheater. Join a ranger to explore bat myths and learn how they benefit people.
Evening program: Chocolate and cheese pairing, 6:30 p.m. Saturday at the Alan Bible Visitor Center. Taza Mexican chocolate will be paired with cheese. Cost is $20 per person. The event is limited to 25 participants. Reservations required.
Saints and Sinners half marathon, Saturday. About 1,000 athletes are expected to run through the recreation area along the River Mountains Loop and Historic Railroad trails.
Ranger program, "National Park Treasure Hunt," 1 p.m. Sunday at the Alan Bible Visitor Center. Learn about America's national parks.
Call 702-293-8990 for additional information or to make reservations.
Original art to be auctioned at gallery
Boulder City Art Guild Gallery is having a silent auction for an original watercolor painting by the late Aileen Dike.
The piece, "Autumn in Full Dress," was donated by a private collection and comes with a certificate of authenticity. It was painted in 2010 during Dike's last trip to Mexico.
The piece, which is 10.5-by-13.5 inches, is matted and framed. It is on display in the gallery inside the Boulder Dam Hotel, 1305 Arizona St., from 10 a.m. to 4 p.m. Monday through Saturday and from 10 a.m. to 3 p.m. Sunday.
The silent auction ends Oct. 10.
Proceeds from the auction will benefit the nonprofit art guild. Among its many programs are mini scholarships for children interested in taking arts classes through the city's parks and recreation department, and outreach and education programs for those who are interested in art but do not consider themselves artists.
Free tour of Security Site scheduled
A tour of the Nevada National Security Site, formerly known as the Atomic Test Site, has been scheduled for Nov. 17 by the local Romeo group.
The tour, which is booked until May 2016 for individuals, is limited to 50 residents.
A private chartered bus will take the group from the Atomic Test Museum, 755 E. Flamingo Blvd., to the site, where they will go on a guided tour. Those attending must be at the museum by 7:25 a.m. and the bus will return around 4 p.m.
There is no cost to participate. Those taking the tour must bring their own lunch and drinks, and shorts, sandals, cellphones, cameras, radioactive measuring devices, telescopes, binoculars and computers are prohibited.
Reservations will be on a first-come, first-served basis.
Each visitor to the security site must undergo a background check.
Those interested in attending need to send their full name, including middle initial, date and place of birth, home address and citizenship to Glenn Nakadate at BCPebble@yahoo.com.
Additional information is available at www.nv.doe.gov/outreach/tours.aspx.
'Wicked' wine walk on tap for downtown Oct. 10
The Best Dam Wine Walk presented by the Chamber of Commerce continues its series of walks from 4-8 p.m. Oct. 10. Theme for this walk is "Wicked."
Stop by the Chamber of Commerce at 465 Nevada Way first to get a glass and map of participating locations.
Cost is $25 a person or $45 a couple.
Volunteers needed for Art in Park
Volunteers are needed to work Art in the Park, a fundraiser for Boulder City Hospital.
Presented by the Boulder City Hospital Foundation, Art in the Park is a two-day juried fine arts and crafts festival. It will be held Oct. 3 and 4 in Bicentennial Park.
Volunteers are needed to begin with set up activities on Oct. 2 and during the event itself, and shifts divided into four-hour sessions.
There are positions for donation and information stations, soft drink and water stations, hospitality, artist check in and merchandising.
For more information or to volunteer, contact Amy Fraser, volunteer coordinator, at 702-293-0214 or visit artinthepark.org.
Donations sought for Country Store
Grace Community Church is now accepted donations for its Country Store sale to be held Oct. 16-17. Donations can be left at the church, 1150 Wyoming St.
The storeroom is open from 8-10 a.m. Mondays or you can call the church at 702-293-2018 to arrange for donations to be picked up.
Proceeds from the sale are used for missionary projects and church operations.