September 16, 2015 - 2:13 pm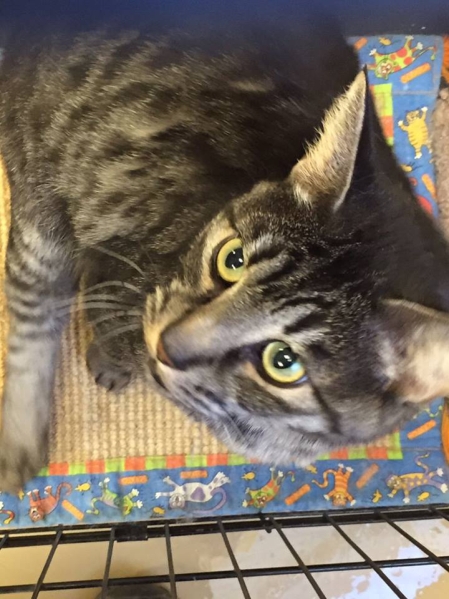 Community blood drive to be held today
A blood drive to benefit the Boulder City community and hospital will be held from 1-7 p.m. today in the gymnasium at The Church of Jesus Christ of Latter-day Saints, 916 Fifth St.
Appointments can be scheduled at www.unitedbloodservices.org, using the sponsor code bouldercity, or call Lee McDonald at 702-795-8335.
Charitable giving topic of seminar
Lend A Hand is partnering with PBS to present a lunch and learn seminar, "Income Planning Through Charitable Giving," which is scheduled from noon to 1:30 p.m. Wednesday at Broadbent Park, 1305 Fifth St.
Participants will learn about various giving strategies that can increase the benefits of their gifts for the participant as well as the charity.
Reservations are requested and can be made by calling Lana at 702-799-1010 or emailing lprusinski@vegaspgs.org. They also can be made by calling Lend A Hand at 702-294-2363.
Republican women's luncheon today
The Boulder City Republican Women's Club will gather for its monthly luncheon meeting today in the banquet room of Railroad Pass Casino, 2800 S. Boulder Highway, Henderson.
Guest speaker will be Glenn Cook, editorial writer and columnist for the Las Vegas Review-Journal.
The doors will open at 11 a.m. and lunch will be served at 11:45.
For more information call 702-393-1228.
Friday bake sale will benefit See Spot Run
See Spot Run will have a fundraising bake sale from 9 a.m. until closing Friday in front of Boulder Dam Credit Union, 530 Avenue G.
Proceeds will be used to help operate the nonprofit group's dog park in Veterans' Memorial Park.
Movie, crafts fill library's schedule of activities
Boulder City Library, 701 Adams Blvd., has several activities planned for the coming weeks. These include:
— Lego challenge, 3:30 p.m. today in the community room. The session is designed for those age 6 and older.
— Family movie, 5 p.m. Saturday in the community room. "Cinderella" will be shown. Bring blankets and snacks.
— Craft hour, 10 a.m. Tuesday in the community room. Open to all ages.
— Anime club, 5 p.m. Tuesday in the board room. For those in junior high grades.
— Teen time, 2:30 p.m. Wednesday in the community room. Those age 12 and older are invited to come play games, work on homework or hang out.
Call 702-293-1281 for details, reservations or more information.
Chocolate, beer pairing among events at Lake Mead
Lake Mead National Recreation Area has a variety of special events happening in the coming weeks. These include:
— Evening program: Chocolate and beer pairing, 7 p.m. Saturday at the Alan Bible Visitor Center. Taza Mexican chocolate will be paired with beer. Participants must be 21; proof of age is required at the event. Cost is $25 per person. The event is limited to 25 participants. Reservations required.
— Las Vegas Triathlon, Saturday. About 500 athletes are expected to run, bike, and swim through the recreation area. The swim portion takes place at Boulder Beach. Triathletes will bike along Lakeshore and Northshore roads. A run along the River Mountains Loop Trail and at Boulder Beach concludes the race.
— Ranger chat, "Outdoor Fun: A Child's Nature Perspective," 10 a.m. Sunday at the Alan Bible Visitor Center. Call 928-754-3272 for more information.
Call 702-293-8990 for additional information or to make reservations.
University Women to host wine, chocolate event
The American Association of University Women will present a wine and chocolate tasting event beginning at 6 p.m. Saturday on the patio at the Boulder Dam Hotel, 1305 Arizona St.
Cost is $10 per person and includes a glass as well as a variety of wines and chocolates. Information about the wines being served also will be presented.
All proceeds benefit the AAUW's local scholarship fund.
Financial adviser to address retirees
The Boulder City Chapter of the Retired Public Employees of Nevada will hold its monthly meeting at 11 a.m. Sept. 24 at The Homestead of Boulder City, 1401 Medical Park Drive. Guest speaker will be Carrie Onorato of Voya Financial Advisors Inc.
After the meeting, members will go to a local restaurant for a no-host lunch.
For more information, contact Bernard at bernardpaolini@cox.net or call 702-294-0636.
Life drawing session with live model planned
A life painting/life drawing session is being offered from noon to 4 p.m. Sept. 27 by Boulder City Art Guild and Gallery and Lee Lanier. It will be held at the Elaine K. Smith Center, 700 Wyoming St.
During the session, guest model Ivy Cerelle Floriendo will hold a single pose for three hours, from 12:30 to 3:30 p.m., with short breaks.
Participants are asked to bring all their own supplies to paint or draw, including a drop cloth for messy materials.
Cost is $15 per person, with reservations before Sept. 25. Cost at the door is $20.
A minimum of four people is needed to hold the session.
For reservations or more information, email bcartguild@gmail.com.
Medicare focus of free seminar
"Medicare: Navigating the Health Care Landscape" will be presented at 10 a.m. Sept. 25 at the Senior Center of Boulder City, 813 Arizona St.
Topics to be discussed include Medicare supplements and how to change from existing insurance to Medicare.
The presentation, geared for those age 50 and older, is sponsored by the Nevada Community Prevention Coalition.
This will be the first in a series of monthly presentations sponsored by the organization. A complete schedule is available at www.managingnewseasons.org.
For reservations or more information, call 702-339-9082.
Anew Women's Network sets meeting
The Boulder City Anew Women's Network will meet at 2 p.m. Sept. 26 at Boulder City Library, 701 Adams Blvd.
The meeting is for women whose husbands have died. It offers speakers, community support and friendships.
A light lunch will be served.
For more information, call Fran Jordan at 702-293-0620 or Pastor Marjorie Kitchell at Christian Center, 702-293-7773.
Red Mountain Choir welcomes new singers
Red Mountain Choir began rehearsing for its Christmas concert Sept. 3, but is still welcoming new members.
The nonauditioned community choir is open to anyone age 14 and older.
The group's Christmas concert will be presented Dec. 11 and 12.
For more information, call Rose at 702-293-5455.
Community Club members to hear about art guild
The Community Club will hold its September kick-off luncheon at noon Sept. 24 at Vinny's Pizzeria, 1632 Nevada Highway.
Guest speaker will be Diana Meyer, show director for the Boulder City Art Guild.
Cost of the lunch is $9. For reservations, call Beverly Parry at 702-293-7623.
Annual Wurstfest on tap for Sept. 26
Boulder City Sunrise Rotary will present its 19th annual Wurstfest on Sept. 26 in Bicentennial Park, 999 Colorado St. The festivities are scheduled from 10:30 a.m. to 10 p.m.
The family-friendly event will include a car show, auction and entertainment. There will be free rides for children.
The silent auction is scheduled from 11 a.m. to 3 p.m. and the live auction will be held from 4-6 p.m.
The club uses proceeds from the event to support local charities and activities.
For additional information, call 702-3733745 or visit www.bcsr.org.
Pancake breakfast to benefit Honor Flight
Honor Flight Southern Nevada will benefit from a pancake breakfast fundraiser to be held Sept. 26 in Henderson.
Honor Flight provides all-expense-paid trips to Washington, D.C., to veterans of World War II to see the memorials.
The breakfast will be served during the Super Run Car Show behind the convention center at 200 Water St.
A donation of $5 per person is being asked.
For more information, call 702-749-5912 or visit www.honorflightsouthernnevada.org.