September 9, 2015 - 4:17 pm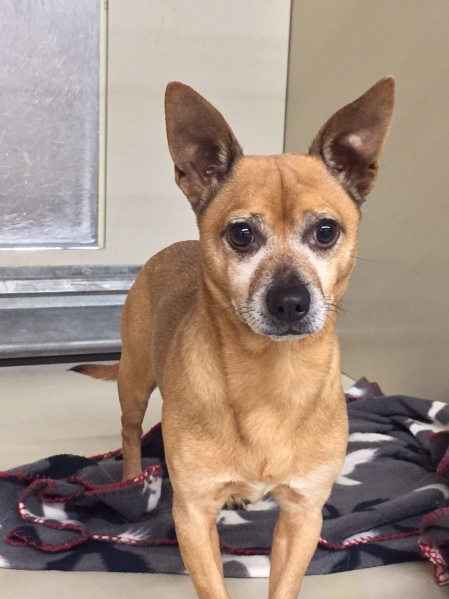 Lend a Hand to train volunteers Friday
Lend A Hand is holding a volunteering training class from 9 a.m. to 1:30 p.m. Friday at its office, 400 Utah St.
Volunteers are needed to assist senior citizens, disabled and handicapped residents of Boulder City.
Those interested in volunteering should call the office at 702-294-2363 for more information or to register for the class.
Red Mountain Choir welcomes new singers

Red Mountain Choir began rehearsing for its Christmas concert Sept. 3, but is still welcoming new members.
The nonauditioned community choir is open to anyone 14 and older.
The group's Christmas concert will be presented Dec. 11 and 12.
For more information, call Rose at 702-293-5455.
Democratic club meets tonight
The Boulder City Democratic Club will hold its monthly meeting at 6:30 p.m. tonight at the Boulder City Library, 701 Adams Blvd.
Guest speakers will be Brenda Buck, a UNLV professor, and Doug Merkler, a research soil scientist. They will discuss issues related to the discovery of naturally occurring asbestos in the area.
Additionally, representatives from the Bernie Sanders and Hillary Clinton presidential campaigns are scheduled to make presentations about their campaigns.
All interested people are welcome to attend.
For additional information, contact the club at 702-530-6604 or bouldercitydemocraticclub@gmail.com.
Car show, family festival to be held Saturday
Boulder City Cruisin' Association and Tuckers Classic Auto Parts will present their Fall Classic Custom and Rod Show from 8 a.m. to 3 p.m. Sept. 12 in Bicentennial Park, 999 Colorado St.
All makes and models are welcome. Advance registration is $20.
In addition to the car show, the event features an automotive swap meet and vendor marketplace.
Admission to the show is free.
For more information or to register your vehicle, call Tuckers Classic Auto Parks at 800-544-1955 or visit www.tuckersparts.com/events.
In conjunction with the car show, Pride in Purity will present a Fall Family Festival.
Activities will include arts and crafts, rummage sale, musical entertainment and informational booths.
Art guild to honor artist at reception
Boulder City Art Guild will host a reception for artist M.P. "Happy" Hoekenga, whose work is on display in its gallery.
The reception will be held from 11 a.m. to 2 p.m. Saturday in the gallery, located inside the Boulder Dam Hotel, 1305 Arizona St. Light refreshments will be served.
During the reception Hoekenga will be on hand to answer questions about her work.
An exhibit of Hoekenga's work, "Moments in Time," includes watercolors, acrylics, pen and ink drawings and zinc plate etchings. Many pieces depict Boulder City scenes. The exhibit will be on display at the gallery through October.
The gallery is open from 10 a.m. to 4 p.m. Monday through Saturday, and 10 a.m. to 3 p.m. Sunday. There is no admission fee and all are welcome.
For additional information, call 702-293-2138 or visit www.bouldercityartguild.com.
Swim season ends with Soggy Doggy 'pawty'
A Soggy Doggy pool "pawty" Saturday will mark the end of the swim season at the Boulder City pool, 861 Avenue B.
The new event allows the city's canine residents to enjoy some swim time as the pool closes to people and opens for dogs only.
Boulder City Animal Control and pool staff will be on hand to monitor pets' safety.
There will be two sessions, one from 9-10:25 a.m. and another from 10:35 a.m. to noon.
Cost is $6 per dog.
All dogs must have a current city license and have proof of rabies vaccination upon registration. Additional rules are available at the municipal pool.
The event is sponsored by the city's parks and recreation department, aquatic and racquetball division, and Boulder City Animal Control.
For additional information, call 702-293-9268.
Movie, crafts fill library's schedule of activities
Boulder City Library, 701 Adams Blvd., has several activities planned for the coming weeks. These include:
Science Exploration Club, 3 p.m. Friday in the community room. Explore science through stories, experiments and crafts. For children 3-6.
Teen movie, 1 p.m. Saturday in the community room. "The Maze Runner" will be shown. Bring blankets and snacks.
Teen and adult craft, 1 p.m. Saturday in the community room. Learn how to make a paper flower pomander. Reservations and a $5 refundable deposit are required.
Teen advisory group, 3 p.m. Monday in the community room. Open to those 12-18, the group offers advice on activities, programs and materials in the youth services department.
Story time yoga, 10 a.m. Tuesday in the board room. The program incorporates stories and music with yoga exercises. For those 3-5 and their caregivers.
Teen time, 2:30 p.m. Wednesday in the community room. Those 12 and older are invited to come play games, work on homework or hang out.
Family story time, 6 p.m. Wednesday in the community room. There will be science, crafts, games, Legos and stories.
Library board of trustees, 7 p.m. Wednesday in the board room.
Call 702-293-1281 for details, reservations or more information.
Myriad special events on tap at Lake Mead
Lake Mead National Recreation Area has a variety of special events happening in the coming weeks. These include:
Ranger chat, 10 a.m. Saturday at the Katherine Landing marina at Lake Mohave. Learn about the relationship between tarantulas and hawks. Call 928-754-3272 for more information.
Night sky photography, 5-10 p.m. Saturday. Join Aaron Leifheit from OUtside Las Vegas Foundation and Chelsea Kennedy as they share tricks of night sky photography. Students will leave with many pictures. The cost is $75 per person and the class is limited to 20 participants. Reservations required.
Ranger program, 1 p.m. Sunday at the Alan Bible Visitor Center. "Seeds of the Southwest" is title of the program. Participants will learn learn about the beauty of native seeds in the Mojave Desert and the variety of plants this environment produces throughout the year. Seed balls also will be made.
WON Bass U.S. Open fishing tournament, Monday through Wednesday. More than 300 anglers from around the world will compete in the 33rd annual tournament. Weigh-ins will be held daily at Callville Bay Marina.
Call 702-293-8990 for additional information or to make reservations.
Community blood drive set for Sept. 17
A blood drive to benefit the Boulder City community and hospital will be held from 1-7 p.m. Sept. 17 in the gymnasium at The Church of Jesus Christ of Latter-day Saints, 916 Fifth St.
Appointments can be scheduled at www.unitedbloodservices.org, using the sponsor code bouldercity, or call Lee McDonald at 702-795-8335.
Republican women to hear editorial writer
The Boulder City Republican Women's Club will gather for its monthly luncheon meeting Sept. 17 in the banquet room of the Railroad Pass Casino, 2800 S. Boulder Highway, Henderson.
Guest speaker for the afternoon will be Glenn Cook, editorial writer and columnist for the Las Vegas Review-Journal.
The doors will open at 11 a.m. and lunch will be served at 11:45.
Cost is $21 per person. Reservations are required and must be made by noon today. They can be made by calling 702-393-1228 or emailing bcgop@yahoo.com.
Bake sale will benefit See Spot Run
See Spot Run will have a fundraising bake sale from 9 a.m. until closing Sept. 18 in front of the Boulder Dam Credit Union, 530 Avenue G.
Proceeds from the sale will be used to help operate the nonprofit group's dog park in Veterans' Memorial Park.
Community Club members to hear about art guild
The Community Club will have its September kick off luncheon at 12:30 p.m. Sept. 24 at Vinny's Pizzeria, 1632 Nevada Highway.
Guest speaker will be Diana Meyer, show director for the Boulder City Art Guild.
Cost of the lunch is $9. For reservations, call Beverly Parry at 702-293-7623
Anew network to resume meetings Sept. 26
The Boulder City Anew Women's Network will resume its meetings at 2 p.m. Sept. 26 at the Boulder City Library, 701 Adams Blvd.
The group is for women whose husbands have died. It offers speakers, insight from members and opportunity for friendships.
For more information, call Fran Jordan at 702-293-0620 or Pastor Marjorie Kitchell at Christian Center 702-293-7773.
Annual Wurstfest on tap for Sept. 26
Boulder City Sunrise Rotary will present its 19th annual Wurstfest Sept. 26 in Bicentennial Park, 999 Colorado St. The festivities are scheduled from 10:30 a.m. to 10 p.m.
The family-friendly event will include a car show, auction and entertainment. There will be free rides for children.
The silent auction is scheduled from 11 a.m. to 3 p.m. and the live auction will be held from 4-6 p.m.
The club uses proceeds from the event to support local charities and activities.
For additional information, call 702-3733745 or visit www.bcsr.org.