March 12, 2014 - 11:55 am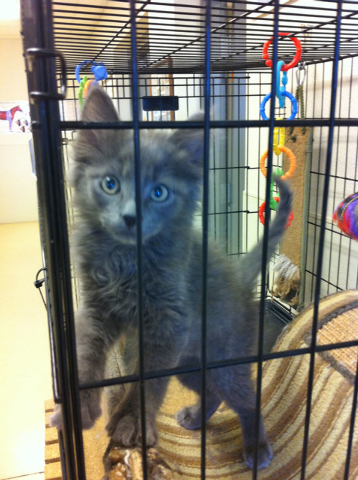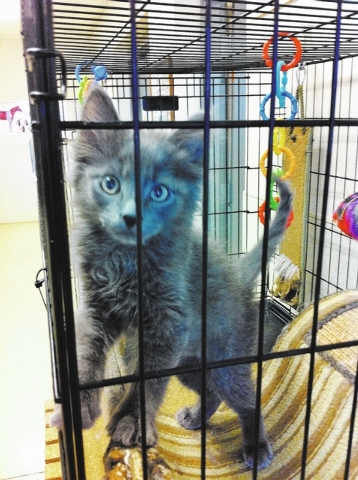 Democratic club to hear of importance of voting
The Boulder City Democratic Club will meet at 6:30 tonight in the library, 701 Adams Blvd. Voters' rights will be the topic of discussion.
Guest speakers will be Sondra Cosgrove, a history professor at the College of Southern Nevada and president of the League of Women Voters of Las Vegas Valley. She will be joined by Tod Story, a representative from the American Civil Liberties Union's campaign to protect the right to vote.
All interested people are welcome.
For more information, contact the club at 702-530-6604 or bouldercitydemocraticclub@gmail.com.
History of lake to be discussed during hike
The history of Lake Mead will be presented at 10 a.m. Sunday during a hike sponsored by Outside Las Vegas, Lake Mead Institute and Western National Parks Association.
During the hike, information about the unique landscape around Lake Mead will be presented. It will focus on how the area was shaped by fire, water and natural forces, as well as how people used the landscape to build Hoover Dam and create the lake.
Participants will meet at the Railroad Tunnel trail head.
Reservations are required.
For more information or to make reservations, call the visitors center at 702-293-8990.
AAUW introduces mentorship program
The Boulder City Branch of the American Association of University Women will present "From School to Career: Mentorship Is Essential" at 7 p.m. Monday in Paulson Hall at St. Jude's Ranch for Children, 100 St. Jude's St.
A panel of professionals will speak about their careers. Similar to a career day event, the presentation is designed to introduce students 14 and older to those who have careers and provide the possibility of a mentorship program. The mentorship will start in high school and continue through college, internship and job placement. Ideally, the mentorship will continue throughout the younger person's career.
For additional information, contact Laura Zelkwitz-Pyzer at lzelkwitz@hotmail.com.
Retired Public Employees to hear about fraud
The Boulder City Chapter of the Retired Public Employees of Nevada meets at 11 a.m. March 27 at The Homestead of Boulder City, 1401 Medical Park Drive.
Guest speaker will be Darrellyn Bonstell with the Better Business Bureau of Southern Nevada, who will discuss how to protect yourself from investment and Internet fraud.
Future meeting dates are April 24 and May 22. Lunch at a Boulder City restaurant follows each meeting.
All public employees vested in PERS or age 50-plus are eligible to join RPEN.
For further information, contact President Bernard Paolini at bernardpaolini@cox.net.
Republic Women to hear judicial candidates at lunch
Boulder City Republican Women will meet at 11:30 a.m. March 20 in the conference room at Railroad Pass Casino, 2800 S. Boulder Highway, Henderson.
A number of judicial candidates for Family and District courts will speak and be available for questions during the luncheon.
All interested persons are invited to attend. Cost of the luncheon is $20. Reservations are requested and should be made by Saturday by calling 702-393-1228 or emailing bcgop@yahoo.com.
Trinkets and Treasures sale planned by club
The Community Club will have its Trinkets and Treasures sale at 12:30 p.m. March 27 in the multiuse building at Broadbent Park, 1301 Fifth St. A pizza luncheon is planned.
For reservations, call Beverly Parry at 702-293-7623 after 1 p.m.
Alumni sought for softball game fundraiser
Former Boulder City High School softball players are invited to participate in the first alumni vs. varsity seven-inning softball game. It will be played at 5 p.m. April 5 at Bravo Softball Field.
Registration is requested by March 21. Alumni players will receive a team T-shirt.
Additionally, the game will be a fundraiser for the Eagles softball program. Tickets for a prize drawing are being sold for $1 each, with the grand prize a 42-inch flat-screen TV.
For more information contact Angelica Moorhead, head softball coach at the high school, at awmoorhead@embarqmail.com or call 702-499-2829.
Applications available for community garage sale
Applications are available at the Boulder City Chamber of Commerce, 465 Nevada Way, for the annual community garage sale that will be held in conjunction with a Volkswagen car show April 5 at Bicentennial Park, 400 Colorado St.
Residents and businesses may sell items other than food or drink at the sale. The sale will be from 8 a.m. to 1 p.m. and the car show is scheduled from 8 a.m. to 3 p.m.
For more information about the garage sale, call 702-812-6449 or email cscsgate23@gmail.com.
Talented residents sought for show
Local residents are invited to audition for the annual BC's Got Talent show, which will be May 17.
Applications to audition are available at the Chamber of Commerce office, 465 Nevada Way. Auditions will be from 9 a.m. to noon April 5. Call 702-812-6449 or email cscsgate23@gmail.com for more information.
Health care meeting explains Affordable Care Act
Boulder City Library and CARE NV will host a meeting Friday at the library, 701 Adams Blvd., to assist residents with understanding and signing up for health care under the Affordable Care Act or Obamacare. The visits are scheduled by appointment; call 702-836-9033 to make an appointment.
Musicians to help mark city's birthday
Musicians Charlie Shaffer on piano, Arno Marsh on tenor sax, Bruce Phillips on bass and Bruce Harper on drums will help mark Boulder City's 83rd birthday with a St. Patrick's Day jazz performance from 3-6 p.m. Monday at Backstop Sports Pub, 533, Avenue B.
They will be joined by vocalist Laura Shaffer and there will be a special guest appearance by drummer Sandy Nelson.
Area artists will open studios for visits
The Desert Sculptors, a local nonprofit organization, is holding a fundraising tour of artists' studios from 10 a.m. to 4 p.m. March 29.
Sculptors participating in the event are opening their workshops to the public for the first time. Attendees will have the opportunity to see works in progress and techniques such as bronze pouring, marble and stone carving and metal work.
Many of the participating artists have pieces on display in Boulder City's Reflection Park and in the downtown area through the city's Public Art Scape project. There will be demonstrations, a chance to talk to the artists and pieces of art for sale.
It is a self-guided tour and participants will be given maps to the studios in Boulder City, Henderson and Las Vegas.
Tickets are $20 each. For tickets or more information, call 702-501-9219.
Photographer joins 'Celebration of Smiles' event
Photographer Pamela Leon, owner of 28 Sunflowers Photography in Boulder City, will join with PPA Charities (the philanthropic arm of Professional Photographers of America) to promote Celebration of Smiles Day April 5.
This national fundraising effort will benefit Operation Smile, which treats children around the world who suffer with cleft lips, cleft palates and other facial deformities.
During the event, PPA photographers will provide an individual portrait session and a desk-size portrait in exchange for a $24 donation, which represents 1/10 of $240, the amount needed to help fund a single surgery.
For further information, contact Leon at 28 Sunflowers Photography, 900 Buchanan Blvd., No. 3, 702-807-7166, 28Sunflowers@gmail.com.
Episcopal church to hold rummage sale April 12
St. Christopher's Episcopal Church will hold it's annual rummage sale from 8 a.m. to 1 p.m. April 12 at the church, 812 Arizona St. The sale will include household goods, clothing and miscellaneous items as well as a bake sale. All proceeds will benefit church outreach programs.
Lutheran church holding weekly Lenten services
Members of the community are invited to attend Lenten services at Christ Lutheran Church, 1401 Fifth St. Services are held at 11 a.m. and 7 p.m. Wednesdays.
Theme of this year's services is the body of Christ. A soup supper is offered at 5:30 p.m. before the evening service.
For additional information, call the church office at 702-293-4332.
Language class for young children offered
Boulder City Parks and Recreation is offering a Language for Tots class that will introduce youngsters between the ages of 3 and 5 to Spanish, German, Italian and French.
It will be offered between 11:30 a.m. and 12:15 p.m. Wednesdays in March, April and May at the recreation center and in June and July at the ABC Park administration building. Cost for the program is $32 per month.
Instructor Beatrice Werner currently teaches at CSN and has a master of arts degree from the School of Languages of Middlebury College. She speaks five languages and has taught people of all ages.
According to Werner, introducing young children to multiple languages offers a variety of benefits and change the way their brains are structured by forming connections that otherwise would not be found. Studies have shown that children who have studied a second language do better in seemingly unrelated areas such as math and logic.
For more information, call the recreation department at 702-293-9256.
Support groups help with memory loss, dementia
The Homestead at Boulder City is offering its Alzheimer's support group, memory loss support group and dementia workshops on the third Thursday of each month. The groups will meet in library at The Homestead, 1401 Medical Park Drive.
The Alzheimer's group meets from 11:30 a.m. to 12:30 p.m.; the memory loss group meets from 1-2 p.m.
There is no cost for these workshops and refreshments will be served. Those attending are welcome to bring a loved one, who will be cared for during the meeting.
Library schedules variety of activities, events
Boulder City Library, 701 Adams Blvd., has several activities planned for the coming weeks. These include:
n Magic Tree House book club: 3:30-4:30 p.m. Friday in the board room for children 6-11. "Revolutionary War on Wednesday" will be the featured book.
n Movie: 3 p.m. Tuesday. "The Maltese Falcon" will be shown. Those attending are encouraged to bring snacks, beverages and comfortable seating.
n Craft hour: 10 a.m. Wednesday.
n Family storytime: 6-7 p.m. Wednesday in the community room. There will be science, crafts, games, Legos and stories.
n Craft, bookend painting: 6:30 p.m. March 20. A supply list is available or you can purchase a supply kits. Reservations are required at least 48 hours in advance.
n Science Exploration Club: 1-2 p.m. March 21 in the board room for children 3-6. Explore science through stories, experiments and crafts.
n Lego Challenge: 4-5 p.m. March 27 in the community room. Children 6 and older are invited to participate.
n Winter Reading Program Mystery Party: 6 p.m March 28. The program will conclude with a mystery party. Reservations are required.
Additionally, an open craft time has been scheduled for Saturday and the first Saturday of April. The sessions are open to crafters of all ages and are intended to encourage socializing. People are welcome to bring in whatever project they are working on, as well as food and beverages.
Call 702-293-1281 for details, reservations or more information.
Vendor sought for 10th annual barbecue event
Applications are available online for those seeking to become vendors at the 10th annual Best Dam Barbecue challenge, which will be held May 23 and 24 in Bicentennial Park, 400 Colorado St.
The annual event, presented by the Rotary Club of Boulder City, will feature Kansas City Barbeque Society-sanctioned competition in beef, chicken, pork and brisket.
Visit www.bestdambarbecue.com for additional information about the festival or a vendor application.
Activities for children sought for annual Damboree
Organizers of the city's Damboree celebration, held annually on July 4, are seeking nonprofit organizations to offer activities for children such as face painting and games.
The festivities will be held in Broadbent Park after the parade ends until 3 p.m.
At 4 p.m. Veterans Memorial Park will be the site of activities. For-profit vendors are sought to present games and offer food.
Call 702-812-6449 or email cscsgate23@gmail.com for more information.