February 15, 2017 - 2:47 pm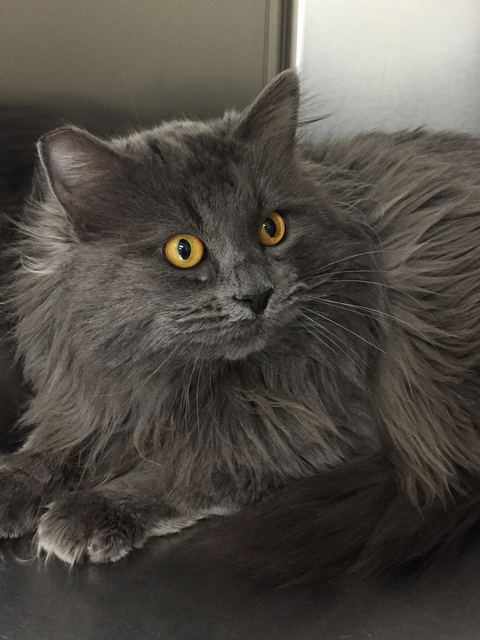 Party leader to address Republican women today
Members of the Boulder City Republican Women's Club will meet today in DeSimone's Steakhouse inside Railroad Pass, 2800 S. Boulder Highway, Henderson. Doors will open at 11 a.m., followed by lunch at 11:45.
Guest speaker will be Michael McDonald, chairman of the state Republican Party.
For more information, call 702-393-1228.
Diversity, LGBT community
focus of PFLAG speakers
PFLAG of Boulder City, which supports the LGBT community, will meet Tuesday at The Homestead at Boulder City, 1401 Medical Park Drive.
The board will meet at 6 p.m., and the general meeting will start at 7. The group will hear from diversity clubs at Garrett Junior High and Boulder City High schools, as well UNLV Spectrum, a student-run organization dedicated to the LGBT community and allies, which will discuss the evolution of the language used to describe the LGBT community, as well as current views on gender identity and sexual orientation.
The group sponsors a helpline at 702-241-4050 and can be reached via email at pflagofbouldercity@gmail.com.
BC Community Alliance
to hold candidate forum
The Boulder City Community Alliance will hold a public candidate forum at 6:30 p.m. today at the Boulder City Library, 701 Adams Blvd. All eight candidates are expected to speak about why they should be the next City Council member.
Library plans movie night, story sessions, virtual reality club
Boulder City Library, 701 Adams Blvd., has several activities planned for the coming week. These include:
■ Lego challenge, 3:30 p.m. today in the community room. The session is designed for those age 6 and older.
■ Drop-in story time, 10 a.m. Friday in the board room. For children age 5 and under and their caregivers.
■ Movie, 5:30 p.m. Friday in the community room. "Florence Foster Jenkins" will be shown. For those age 13 and older.
■ Virtual reality club, 1 p.m. Saturday in the community room.
■ Baby lap-sit story time, 10 a.m. Tuesday in the board room. For those age 2 and younger and their caregivers.
■ Adult book club, 7 p.m. Tuesday in the community room.
■ Toddler story time, 10 a.m. Wednesday in the board room. For children younger than 36 months and their caregivers.
■ Positive Action for teens, 3 p.m. Wednesday in the community room. The nationally recognized, evidence-based program improves academic, behavior and character.
■ Family story time, 6 p.m. Wednesday in the community room.
Note: The library will be closed Monday in observance of Presidents' Day.
Call 702-293-1281 for details, reservations or more information.
Hike, ranger programs
on tap at lake recreation area
Lake Mead National Recreation Area has a variety of special events happening in the coming week. These include:
■ Saints and Sinners half-marathon, Saturday. About 1,000 athletes are expected to participate in the event that will run along the Historic Railroad Trail and Boulder Beach. For details, visit http://saintsandsinnershalf.com.
■ Ranger hike to the Bowl of Fire, Saturday. The hike will travel through a variety of Aztec sandstone formations. Space is limited and reservations are requested.
■ Ranger program: "Coyotes: What You Should Know," 4 p.m. Saturday at the Boulder Beach amphitheater. Participants will learn why they should observe coyotes from a distance.
■ Ranger chat: "Outdoor Fun: A Child's Nature Perspective," 11:30 a.m. and 1 p.m. Saturday and Sunday at the Alan Bible Visitor Center, 10 Lakeshore Road. Participants can discover a variety of ways children can learn about the recreation center and how to get in touch with nature.
■ Volunteer event: Mustard Busters, Feb. 25. Volunteers are needed to remove Sahara mustard, an invasive plant, so that native plants can thrive. Volunteers will meet at the Callville Bay Marina dock and travel by boat to Sandy Cove. Participants should bring a lunch or snack. Reservations required and can be made by contacting Courtney Lancaster at 702-293-8717 or Courtney_Lancaster@partner.nps.gov.
For additional information or reservations, call 702-293-8990.
Art guild sponsors exhibit at gallery, resort
Jewelry and art by Linda Shaffer are on display throughout the month in Boulder City Art Guild's gallery inside the Boulder Dam Hotel, 1305 Arizona St.
The exhibit features restive paintings and a variety of jewelry, which are often echoed in her art.
The gallery is open from 10 a.m. to 4 p.m. Monday through Saturday and from 10 a.m. to 3 p.m. Sunday.
Additionally, the guild has recently unveiled its newest exhibit of Western art at the Hoover Dam Lodge. It features 50 pieces of 2-D and 3-D art by 25 members of the group.
A reception, hosted by the Hoover Dam Lodge, will be held from 4-6 p.m. Sunday. All are welcome to attend.
The exhibit will continue through May.
The lodge is at 18000 U.S. Highway 93.
Contestants sought for Miss Boulder City Pageant
The Miss Las Vegas Scholarship Organization recently announced the creation of a sister organization, the Miss Boulder City Scholarship Organization, which will host the Miss Boulder City Pageant on Feb. 26 at the Hoover Dam Lodge.
Contestants between the ages of 13 and 23 are being sought to vie for the titles of Miss Boulder City and Miss Boulder City's Outstanding Teen. Additionally, the pageant will give them the opportunity to vie for scholarships and promote their personal platforms as well as the Children's Miracle Network.
The pageant is a preliminary event for Miss Nevada.
Ashley Rosenberger will be in charge of the pageant.
In addition to contestants, sponsors are needed.
For more information, contact her at missbouldercityso@gmail.com.