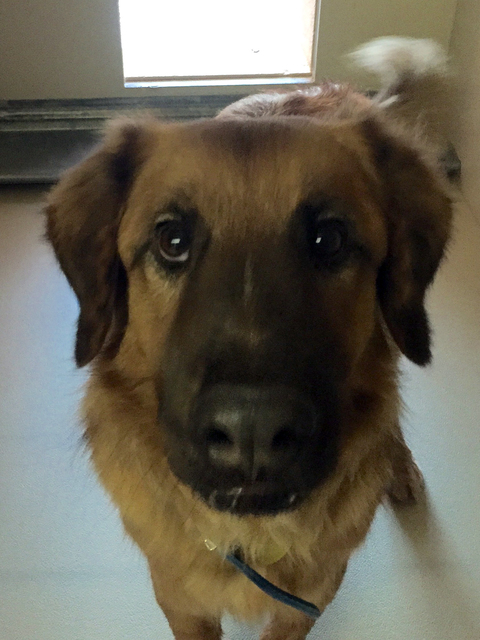 Retirees to hold December meeting
The Retired Public Employees of Nevada, Boulder City chapter, will hold its December meeting at 11 a.m. today at The Homestead at Boulder City, 1401 Medical Park Drive. The group will provide a light lunch as it celebrates the Christmas season.
For more information, contact bernardpaolini@cox.net or call 702-294-0636.
Democratic Club looks to new year
The Boulder City Democratic Club will hold its monthly meeting at 6:30 p.m. today at the Boulder City Library, 701 Adams Blvd. Plans for the new year and the upcoming state legislative session will be discussed.
Meetings are open to the public.
For more information, call 702-530-6604 or contact bouldercitydemocraticclub@gmail.com.
PFLAG meeting set for Tuesday
PFLAG, formerly Parents and Friends of Lesbians and Gays, will meet at 6 p.m. Tuesday at The Homestead at Boulder City, 1401 Medical Park Drive.
This month's meeting will be a potluck dinner and will feature guest speaker Tim O'Callaghan, who will discuss some of his experiences with families who have had a member come out. His talk will begin at 7.
The group sponsors a hotline at 702-241-4050 or can be reached by email at pflagofbouldercity@gmail.com.
For additional information, contact Terry McClain at the number above or at tmcclain44@bouldercityumc.com.
Grace Community's women's group to celebrate with music, tea
The Grace Community Church Women's Association will hold its annual Christmas tea at 1:30 p.m. Wednesday in the sanctuary of the church, 1150 Wyoming St.
There will be a musical performance by Las Vegas-based strings duo The Ides. Tea will be served in the dining room after the performance.
For more information, call 702-278-6603
Blood drive scheduled for Dec. 15
Boulder City Hospital and United Blood Services will hold a blood drive from 1-7 p.m. Dec. 15 in the gymnasium at The Church of Jesus Christ of Latter-day Saints, 916 Fifth St. To schedule an appointment, visit www.bloodhero.com and enter the code "bouldercity" or call 702-795-8335.
Republican women to hear a capella singer, install new officers
The Boulder City Republican Women's Club will hold its monthly meeting on Dec. 15 at DeSimone's Steakhouse inside Railroad Pass, 2800 S. Boulder Highway, Henderson. Doors will open at 11 a.m. and the program will begin at 11:45.
The program will feature a performance by Jesse Law, who will sing Christmas music a capella. New officers will be installed as well.
Cost of the luncheon is $21. Reservations are required and must be made by noon today. For more information, call 702-393-1228 or email bcgop@yahoo.com.
Widows' group to host party
The Anew Women's Network widow's group will hold its Christmas party at 1:30 p.m. Saturday at the Boulder City Library, 701 Adams Blvd. A light lunch will be served. For more information, call 702-371- 5932.
Art guild to highlight the holidays
The Boulder City Art Guild will host a reception for its December exhibit, "Holiday Memories," from 1-3 p.m. Sunday at the gallery in the Boulder Dam Hotel, 1305 Arizona St.
The guild also has a winter exhibition at the Boulder City Library, 701 Adams Blvd. The exhibit is in the community room and will be on display until Dec. 31. Visitors also will be able to vote on their favorites, with a People's Choice award to be given Jan. 3.
For more information, call the art guild at 702-293-2138.
Clubs and crafts on tap at the library
Boulder City Library, 701 Adams Blvd., has several activities planned for the coming week. These include:
■ Adult book club, 9 a.m. today in the community room.
■ Exploration club, 3:30 p.m. Friday in the board room. This hands-on club explores different topics each month. For children 3-6 and their caregivers.
■ Anime club, 1 p.m. Saturday in the board room. For those in junior high grades.
■ Positive Action for Teens, 3 p.m. Wednesday in the community room. The nationally recognized, evidence-based program improves academics, behavior and character.
■ Family fun night: Polar Express, 6 p.m. Wednesday in the community room. This evening is open to all ages and will include crafts, snacks, and the book "The Polar Express" by Chris Van Allsburg. Pajamas are welcome.
■ Library board of trustees meeting, 7 p.m. Wednesday in the board room.
Call 702-293-1281 for more information.
Myriad events this week at Lake Mead
Lake Mead National Recreation Area has a variety of special events happening in the coming week. These include:
■ Holiday open house, 9 a.m. to 3 p.m. Saturday at the Alan Bible Visitor Center, 10 Lakeshore Dr. There will be ranger chats throughout the day and discounted items in the park store.
■ Ranger hike to St. Thomas, Saturday. A park ranger will lead an excursion to the remnants of the small town that until recently was submerged in Lake Mead.
■ BBSC Hoover Dam Marathon, 8 a.m. Saturday, beginning at Boulder Beach and running along the River Mountains Loop and the Historic Railroad Trail. Visitors to the lake might experience delays on Lakeshore Road. To view the course map or for more information, visit http://www.bbscrun.com/hoover-dam-marathon.
■ Callville Bay Dock of Lights, 5 p.m. Saturday at Callville Bay. Santa and Mrs. Claus will be present to enjoy hot chocolate and view the boats decked out with holiday lights. For more information, visit http://www.lakemeadyc.org.
■ Ranger Chat: "What has Invaded the Lake," 11:30 a.m. and 1 p.m. Sunday. A ranger will speak about a variety of species of plants and animals that have disturbed the natural environment of Lake Mead.
For more information, call 702-293-8990.
Church to host holiday handbell performance
Harmony Handbells will perform a Christmas concert at 3 p.m. Dec. 18 in the sanctuary at St. Andrew's Catholic Church, 1399 San Felipe Drive.
Under the direction of Bradley Hendricks, the group will perform a collection of traditional and contemporary holiday songs. Refreshments will be served following the concert. There is no charge to attend.
For more information, visit https://harmonyhandbells.com/
Elks host bingo every Monday night
Boulder City Elks Lodge No. 1682 invites the community to join its bingo sessions at the lodge, 1217 Nevada Highway. They are now held Monday evenings. Bingo cards are sold separately starting at 5:30 p.m., and the games begin at 6.
Each session features 11 games, including a coverall.
Nonprofits hold pet food drive
See Spot Run and Emergency Aid of Boulder City have initiated a pet food drive to benefit local animals in need. Until Dec. 24, there will be a large black container for donations at the entrance of the dog park at Veterans Memorial Park, 1650 Buchanan Blvd.
The nonprofits are hoping to receive food for cats, dogs, birds and fish, dry or wet varieties, as well as litter and any items that fit specific needs. All donations should be unopened and within the expiration date. The bin will be emptied nightly.
Donations can be dropped off year-round to Professional Pet Room &Groom, 707 Canyon Road, Unit 105a.
See Spot Run also will host a work day from 9-11 a.m. Dec. 10 at the dog park. Volunteers are needed and welcome.