September 28, 2016 - 1:56 pm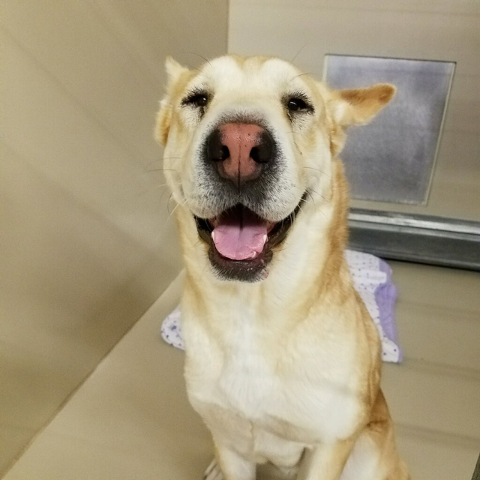 Lake Mead to host Las Vegas Triathlon
More than 500 triathletes will compete in the 19th annual Las Vegas Triathlon from 6:30 a.m. to 3 p.m. Saturday at Lake Mead National Recreation Area. The racers will begin with the swim portion at Boulder Beach, before racing on foot, then on bike, through the River Mountain Trail, Lakeshore Drive and the Historic Railroad Trail.
For more information, visit bbsctri.com/lasvegastriathlon
Boulder City Garden Club meets Wednesday
The Boulder City Garden Club will meet for guest lectures at 6:45 p.m. Wednesday in the Boulder City Library, 701 Adams Blvd. This month will feature two speakers: Vicki Yuen, past president of the Nevada Garden Club, will present "Palms of Southern Nevada," and Emily Beamguard will speak about "Cool Season Vegetable Gardening."
The event is free and open to the public. There will be tea and cookies beforehand, starting at 6:15 p.m.
Dog park sponsors to host bake sale, work day
See Spot Run, which operates Boulder City's dog park, will host a bake sale from 9 a.m. until close Friday in front of Boulder Dam Credit Union, 530 Avenue G. There will be a variety of items, including gifts and treats for people as well as dogs.
The group also is seeking volunteers to participate in a work day from 8-11 a.m. Saturday at the dog park inside Veterans Memorial Park, 1650 Buchanan Blvd.
For more information, call 702-294-1816.
Hospital to host artists reception
Boulder City Hospital and Boulder City Art Guild will host a reception from 5 to 7 p.m. Friday for artists displaying autumn- and winter-themed pieces at the guild's Art from the Heart exhibit. The reception will be in the hospital lobby, 901 Adams Blvd., and is open to the public.
Attorney to speak to women's group
Anew, a community network group for widows, will meet at 1:30 p.m. Saturday inside the Boulder City Library, 701 Adams Blvd.
Attorney Shawn Morris is this month's speaker and also will take questions about topics including wills, trusts and power of attorney.
For information, call Fran Jordan at 702-371-5932 or Marjorie Kitchell at 702-293-1352.
Library to host mixer, story time events
Boulder City Library, 701 Adams Blvd., has several activities planned. These include:
n Drop-in story time, 10 a.m. Tuesday in the board room. For ages 0 to 5 and their caregivers.
n Friends of the Library mixer, 6 p.m. Tuesday in the community room. The first such event is for all ages to learn to help support the Boulder City Library.
n Toddler story time, 10 a.m. Wednesday in the board room. For ages 0 to 3 and their caregivers.
n Positive Action for Teens, 3 p.m. Wednesday in the community room. The nationally recognized, evidence-based program helps teens improve academic performance, behavior and character. For ages 12 to 18.
PFLAG plans special fall event
for LGBT youth at park
PFLAG Youth will host a fall event Oct. 11 from the end of the school day until 5 p.m. in the multiuse building at Broadbent Park, 1204 Sixth St. The event coincides with National Coming Out Day and welcomes middle and high school LGBT students and their friends to hang out, connect with peers and play games such as ladder ball and giant Jenga.
PFLAG also will meet at 7 p.m. Tuesday at the Boulder City Library, 701 Adams Blvd. The meetings feature roundtable discussions centered on education, advocacy and support for those have experienced sexual orientation issues.
For more information, call 702-241-4050.
St. Christopher's to hold open house for peace
St. Christopher's Episcopal Church, 812 Arizona St., will host a weekend of prayer events focused on a call for peace Oct. 14 to 16.
The choirs of St. Christopher's and Boulder City United Methodist Church will provide music for an evening of prayer Friday, beginning at 6:30 p.m. The church will remain open all day Saturday and welcome members of all faiths to pray for an end to violence and war around the world, and the Sunday morning service will focus on the collective power of prayers for peace.
For more information call 702-371-3577.
Rotary club will present evening of wine, painting
Rotary Club of Boulder City will present A Wine and Canvas Evening at 6 p.m. Nov. 1 at the Senior Center of Boulder City, 813 Arizona St. The event will provide participants the opportunity to paint a picture while enjoying wine, appetizers and fellowship. All supplies will be provided.
Reservations are required and payment is due when reservations are made. Space is limited. The cost is $50 per person or $90 a couple. Checks can be sent to: BC Rotary, attention Reservations, P.O. Box 60924, Boulder City, NV, 89006.