November 11, 2015 - 5:51 pm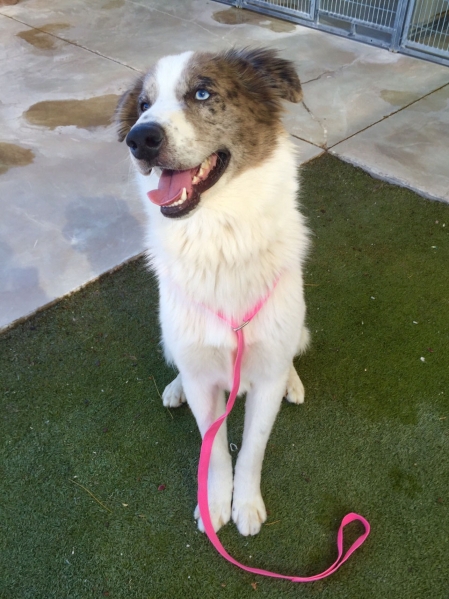 Retired public workers will meet today
Members of the Boulder City Chapter of the Retired Public Employees of Nevada will meet at 11 a.m. today at The Homestead of Boulder City,1401 Medical Park Drive.
The guest speaker will be Bill DiTrapani, the safety, maintenance and repair coordinator at the Senior Center of Boulder City.
The group is open to retired or working public employees.
After the meeting, members will visit a local restaurant for a no-host lunch.
For more information, contact bernardpaolini@cox.net or call 702-294-0636.
Democratic club to hold mock caucus
The Boulder City Democratic Club will host representatives of the state Democratic Party for a mock presidential caucus at its monthly meeting at 6:30 tonight at the Boulder City Library, 701 Adams Blvd.
Anyone wishing to participate or learn more about the Feb. 20 Democratic caucus is welcome to attend.
For more information, call 702-530-6604 or email bouldercitydemocraticclub@gmail.com.
See Spot Run sets bake sale, work day
See Spot Run will hold a bake sale from 9 a.m. until closing Friday at Boulder Dam Credit Union, 530 Avenue G.
A variety of gifts will be available.
The group that operates the dog park at Veterans' Memorial Park will have its 2016 calendar available. Showcasing pets playing at the park, it will be sold for $15.
It also will be selling special pavers to honor your pet.
All proceeds will be used to help maintain the facility.
On Saturday, the group will have a work day at the park, 1650 Buchanan Blvd., from 9 a.m. to noon.
Art guild sets outdoor gathering Saturday
Those who want to "paint the plaza" will gather at 7:30 a.m. Saturday on the patio in front of Boulder Dam Brewing Co., 453 Nevada Way. After checking in, artists are invited to begin their work, gathering again at 10 a.m. to share their creations.
Participants should bring their own paints, pencils, pastels or cameras.
For more information, call the Boulder City Art Guild at 702-293-2138 or visit www.bouldercityartguild.com.
Network for widows will meet Saturday
Boulder City Anew Women's Network will meet at 2 p.m. Saturday at the Boulder City Library, 701 Adams Blvd.
The group is for widows and provides information, resources and friendship. A free lunch also is served each month.
Call Fran Jordan at 702-293-0620 or Marjorie Kitchell at 702-839-7773 for further information.
Community Club plans potluck luncheon
Members of the Boulder City Community Club will gather for their monthly meeting at 12:30 p.m. Wednesday in the Multiuse Building, 1204 Sixth St. The club will be providing sandwiches for lunch; members are welcome to bring a dessert to share.
Plans for the upcoming Doodlebug Bazaar, which is scheduled for Dec. 5, will be discussed.
For more information, call Beverly Parry at 702-293-6325.
Tricky Tray to be held Wednesday
The Tricky Tray fundraiser presented by the Boulder City Community Education Advisory Board will be Wednesday in the gym at Boulder City High School, 1101 Fifth St.
Tricky Tray showcases themed baskets created by classrooms from all of the schools in the community, as well as area businesses and organizations.
The event will begin at 5:30 p.m. with ticket sales. Drawings for the baskets will start at 7 p.m.
Proceeds from the event are granted to teachers through an application process to purchase instructional items they need that are not included in the schools' budgets.
For more information or to donate a basket, contact Barbara Agostini at 702-799-8200, ext. 4065.
Presidential election topic for Republican women
The Boulder City Republican Woman's Club will have its monthly luncheon Nov. 19 in the banquet room at Railroad Pass, 2800 Boulder Highway, Henderson.
A presidential candidate forum will be held, with representatives from the various campaigns speaking.
Doors will open at 11 a.m. and lunch will begin at 11:45 a.m. cost is $21 per person.
Reservations are required and must be made by noon today. Call 702-393-1228 or email bcgop@yahoo.com for reservations or more information.
Lend A Hand drawing to award sightseeing tours
Lend a Hand is offering area residents the chance to win a sightseeing tour through its fundraising raffle.
Three prizes will be awarded, two trips to the Grand Canyon and one to the Las Vegas Strip. The trips to the Grand Canyon will be provided by Grand Canyon Airlines and Serenity Helicopters. The night Strip helicopter tour will be provided by 5 Star Grand Canyon Helicopter. Each tour is for two people.
Tickets are $5 each and will be sold though Dec. 4.
Tickets are available at the Lend A Hand office, 400 Utah St., Boulder City Chamber of Commerce, 465 Nevada Way, and on Mondays and Fridays in front of Boulder Dam Credit Union, 530 Avenue G.
All proceeds will benefit the nonprofit organization that aids senior citizens, handicapped and disabled residents.
The winners will be announced Dec. 5 at the Santa's Electric Light Parade. They do not need to be present to win.