Boulder's Best: The List; Great places to volunteer
November 11, 2015 - 5:55 pm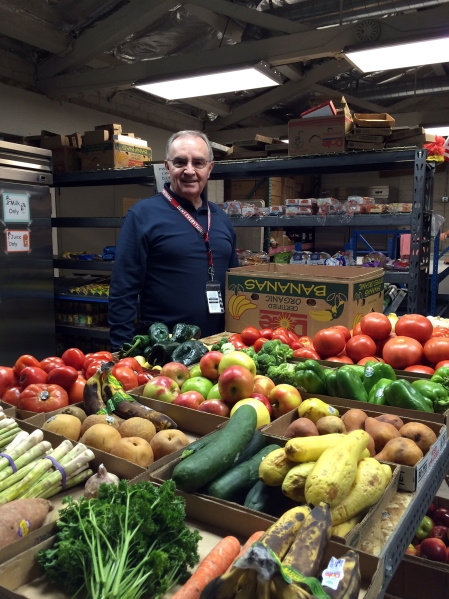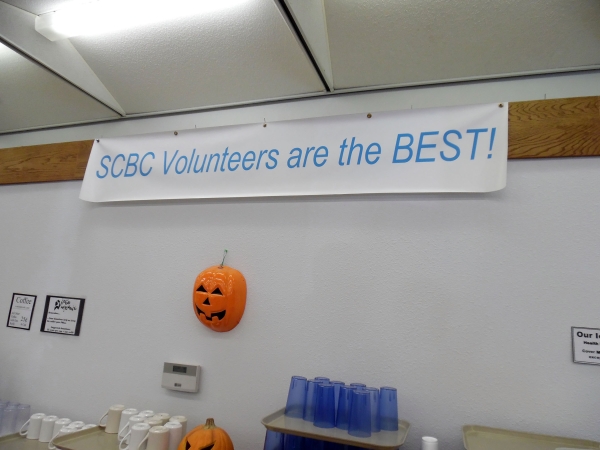 Be Kind, Be Boulder. It's a motto that many local residents live by. One way residents show their love for their community is by volunteering with one of the city's many nonprofit organizations.
Here are a few places that are always in need of volunteers.
You also can check with the Boulder City Chamber of Commerce, which has a list of places seeking volunteers. Here's a link to the list: http://chamberorganizer.com/bouldercity/mem_BCChamber/looking_to_volunteer.
We will add other places to volunteer in the coming weeks. If you know of a group that needs assistance, let us know at news@bouldercityreview.com.
Boulder City Animal Shelter, 810 Yucca St., 702-293-9283
Ann Inabnitt, supervisor of the shelter, is busy creating "an army of volunteers" to assist with the care of the animals that are brought to the facility. Help is needed cleaning the shelter, feeding the animals, leash training and handling office work.
Volunteers must be at least 18 years old and undergo a background check with the city. Applications are available at City Hall, 401 California Ave.
Boulder City Hospital, 901 Adams Blvd., 702-293-4111
Opportunities for volunteers at Boulder City Hospital include working in the long-term care facility, working in the gift shop, assisting with administrative duties such as filing or scanning records or providing gift wrapping at the holiday season. Help also is needed with fundraising events.
Volunteers must become members of the hospital auxiliary, which has a $10 annual membership fee. Additionally, they must undergo a background check, attend an orientation and have a tuberculosis test, which is provided by the hospital.
Visit www.bchcares.org for more information or an auxiliary membership application.
Emergency Aid of Boulder City, 600 Nevada Way, 702-293-0332
Run entirely by volunteers, Emergency Aid provides food, and rent and/or utility assistance to those in need. It also sponsors the Angel Tree to provide holiday gifts to children in need. Volunteers are needed to assist with the food pantry, special events, office work and processing clients to verify their need, grant writing, fundraising as well as community outreach.
All training is done by other volunteers. Emergency Aid is open from 9 a.m. to noon Monday through Friday, but some assistance is needed at other times for special events and activities.
For more information or to volunteer, call 702-293-0332 or email emergencyaid@LVcoxmail.com.
Lend A Hand, 400 Utah St., 702-294-2363
Volunteers with Lend A Hand perform a variety of services for the nonprofits' clients, senior citizens and disabled residents, to help them continue to live independently in their own homes. These can include providing companionship, transportation to doctor's appointments and errands, assistance with shopping or light housekeeping, and respite for caregivers.
Volunteers work whenever and for as many hours as their schedules allow, said Christina Lodge, program director. All volunteers must attend the nonprofit's training session, which is usually offered once a month. Volunteers also must be fingerprinted and have a background check.
Call the office at 702-294-2363 for more information.
Senior Center of Boulder City, 813 Arizona St., 702-293-3320
From helping serve or deliver meals at the center to working in the gift shop or library, volunteers at the senior center perform a variety of tasks. Additionally, they help pick up food donations for the center's pantry, provide office assistance and work in the facility's kitchen.
Volunteer coordinator Lacey Leyman said she is always in need of volunteers, especially those who can provide last-minute backup in case another volunteer is unavailable.
She said she also is looking for creative people to help with making posters or signs, which can be done at home, as well as a historian to compile a scrapbook of photos and clippings about events and activities at the center.
Executive director Victoria Mason said all volunteers must take an online course about elder abuse and those who work in the kitchen are required to have a health card from the county.
To volunteer or for more information, contact Leyman at 702-293-3320.
34 Pantry at Christian Center Church, 571 Adams Blvd., 702-293-7773
34 pantry is a collaboration of the Boulder City Ministerial Association, Three Square food bank and Christian Center Church. It operates one of the only food delivery programs in Nevada using a mentor who is assigned to deliver food, supplies and provide spiritual support to about 2,500 people a month.
Volunteers are needed to serve as mentors and delivery drivers, said pastor Russ Marsh, who serves as director of the program. Some help may be needed to pick up donations.
The pantry is open from 6-7 p.m. Tuesdays and Thursdays.
Those who would like to volunteer may stop by the pantry or call the church at 702-293-7773.