Boulder's Best: Great ways to beat the heat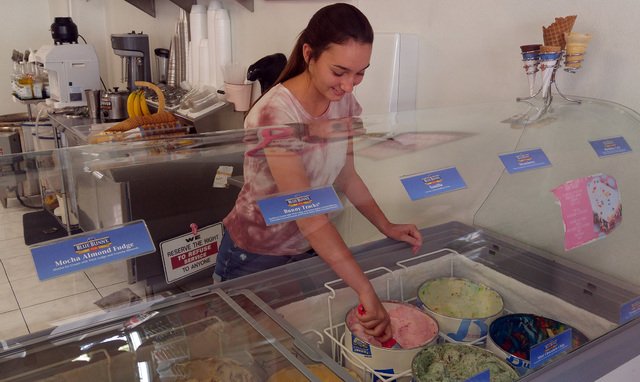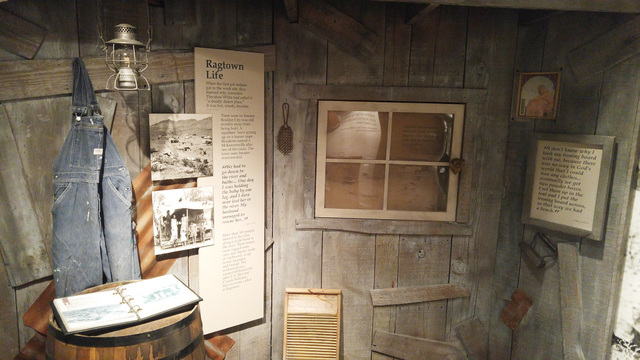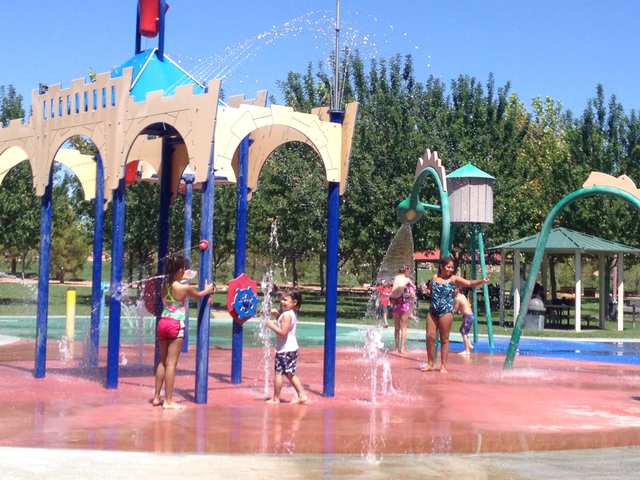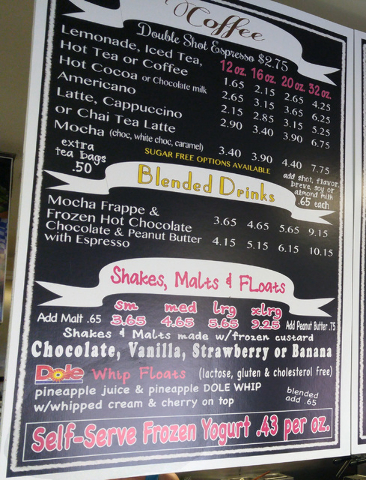 With temperatures expected to stay in the triple digits through the end of the month, and just coming off the National Weather Service's second excessive heat advisory warning in as many weeks, residents across Southern Nevada are in need of ways cool off.
Luckily for those in Boulder City, the city that built the dam offers a variety of ways for families to have fun and escape the debilitating heat.
Splashing in the water is always a favorite, and the summer is the busiest time of year for Lake Mead National Recreation Area, but for those searching for a respite from the sun, here are some of the best ways to stay cool in Boulder City.
Boulder City Municipal Pool
When the summer sun is bearing down there are few better places to find relief than in the refreshing waters at the Boulder City Pool and Racquetball Complex, 861 Avenue B.
The primary recreation and lap pool is open year-round, and with the arrival of summer there is also a wading pool and a diving pool for swimmers to enjoy. The diving pool features a 1-meter diving board and a pair of 16-feet high climbing walls, and the wading pool's deck includes a ramp to provide wheelchair access.
In addition to the pools, the department's facility is home to a trio of racquetball, or wally-ball, courts and a cross-training fitness room.
The pool is open from 6:30 a.m. to 7 p.m. Monday through Friday, 6:30 a.m. to 6 p.m. on Saturdays and 1-5 p.m. on Sundays. Fees are $2 per a day for youths and seniors, $3 per day for adults; monthly and biweekly passes are available at reduced rates.
For more information visit http://www.bcnv.org/documentcenter/view/1384
Splash pad at Veterans' Memorial Park
Veterans' Memorial Park covers 25 acres of serene land with diversions for almost any interest, including lighted ball fields, a skateboard and bike park, a 3-acre fishing pond and the splash park, perfect for cooling off on a hot summer afternoon.
The "splash pad," as it is fondly known, was designed with kids in mind and features running water fountains, squirt guns and oversized creatures causing a downpour. The splash park is inside Veterans' Memorial Park, 1650 Buchanan Boulevard, near the park's Veterans Memorial Drive entrance.
Boulder City/Hoover Dam Museum
School is out for the summer, but the Boulder City/Hoover Dam Museum still offers a great way to explore the community's storied history.
Tucked inside the air-conditioned walls of the Boulder Dam Hotel, 1305 Arizona St., which was built in 1933 and is listed on the National Register of Historic Places, the museum tells the story of the dam's construction and the city's inception through prominent artifacts, audio recordings and interactive exhibits. The museum also spotlights the effects of the Great Depression and features a short educational film that has received rave reviews and a scavenger hunt game focused on important trivia. The museum is open daily from 10 a.m. to 5 p.m. and entry fees are $2 for adults and $1 for students and children.
For more information, call 702-294-1988 or visit www.bcmha.org
Dole Whip at Chilly Jilly'z
Chilly Jilly'z is a Boulder City staple, known for fresh hot food and ice cold treats, yet as great as shaved ice is, there are few delights more famous than Dole Whip, fruity dessert formerly sold exclusively at Disney properties. However, no longer must one make the journey to the Enchanted Tiki Room at Disneyland as the soft-serve creations are available just down the street.
Dole Whip is fat-free, gluten-free and cholesterol-free and is certified vegan as well as kosher. The whip can be served with a spoon like frozen yogurt or mixed into smoothies or floats and Chilly Jilly'z offers the dessert in three flavors: raspberry, orange and original pineapple.
Chilly Jilly'z is at 1680 Nevada Highway and is open Sunday through Thursday, from 7 a.m to 9 p.m. as well as Fridays and Saturdays from 7 a.m. to 10 p.m.
For more information visit www.chillyjillyz.com
Ice cream at Grandma Daisy's
On a sweltering summer day there are few things more satisfying than a hand-scooped ice cream cone, and at Grandma Daisy's, 530 Nevada Way, Boulder City residents can choose from Blue Bunny flavors to fill their choice of cone.
But the confections don't stop at stuffed waffle cones, as the staff will mix the ice cream into a variety of malts and shakes, including their unique cake batter milkshake. The old-fashioned parlor also touts handmade turtles, toffee, fudge and truffles and a plethora of candies and treats too long to list.
If a person is going to try one thing, the item that should not be missed is their selection of caramel apples, according to Brittenny Goldston, who can be found behind the counter at Grandma Daisy's. Each Granny Smith apple is imported from Washington and hand-dipped into one of eight flavors.
Grandma Daisy's is open every day of the week, from 10 a.m. to 7 p.m.
For more information visit www.grandmadaisys.com.
Kids bowl free
Boulder Bowl offers fun for all ages year-round, with multiple lanes, televisions, hot food and full bar, but during the summer, it might become a target destinations for families as children can bowl free every weekday. Children just need to visit www.kidsbowlfree.com and register their names to receive free bowling passes every week by email. Registered children will receive vouchers to bowl two free games for any weekday all summer long; details will be included on the voucher. Parents should note, that proper bowling shoes will need to be rented or brought from home.
More than 14 million kids have already participated in the national program.
Boulder Bowl is open from 9 a.m. until 9 p.m., with hours for the free bowling program varying by day.
For more information, including specific times available, call 702-293-2368