Boulder City pair authors book filled with odd-but-true facts about Nevada
December 16, 2015 - 4:23 pm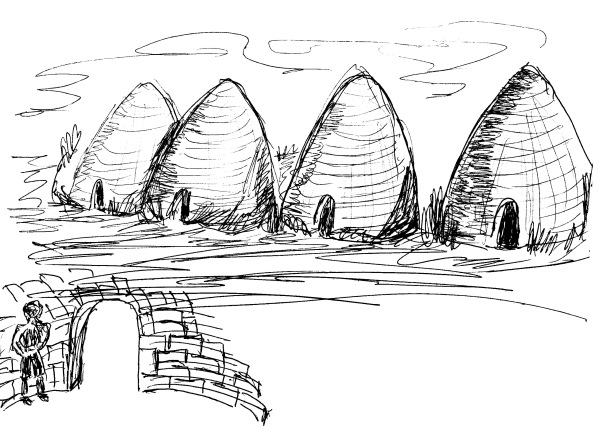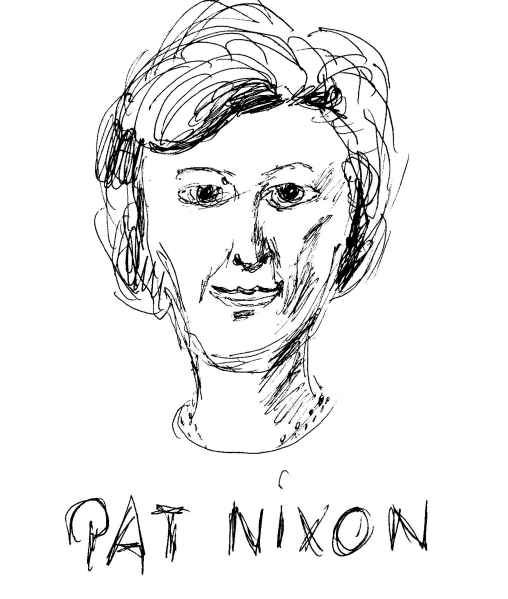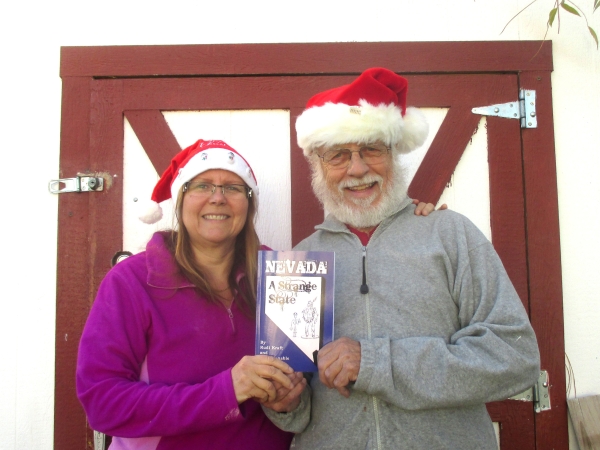 Cameras, casinos, lights, gambling and the Mob.
Those are the first five things mentioned by almost everyone when they hear the words "Las Vegas." Many don't know what state the city resides in, let alone any other cities in Nevada.
But what do residents of Nevada know about Nevada? What unknowns still evade the roughly 2.9 million people that live here?
Luckily, there's now a book for that.
Boulder City resident Rudi Kraft, along with his wife, Mary Venable, have written the book "Nevada: A Strange State," with 137 pages of strange-but-true facts about the state of Nevada.
Kraft has been in Boulder City for 15 years, but in Nevada since the late 1960s. He started a website when he moved to Boulder City because he said he had acquired numerous quirky facts — or inventory, as he liked to call it — about Nevada history.
"The first thing I saw when I came to Nevada was a sign that said, 'Nevada does not have speed limits. Drive at your own discretion,' " the Rotterdam, Netherlands, native said.
"I remember learning that in a driver's education class, and I was living in Virginia," Venable added.
Most know of "Old Vegas," a phrase many use to describe the days in which mobsters ran Sin City.
But did you know camels were used for transportation and freight in the Nevada desert until 1870? Or that the oldest human mummy in North America was found in Spirit Cave in 1940, 17 miles east of Fallon?
Some facts throughout the book are well-known for most who've been in the state for some time, but the majority of oddities and idiosyncrasies of past individuals are outrageous — yet accurate.
"It took me years to vet the entire book," Kraft said. "People tell me they know about Nevada when they say they've lived here all their life. I like to ask them stuff I don't think they know that can be found in the book."
Kraft wrote and illustrated the fact book, while Venable, an English major, did all the editing and formatting for her husband's book — a husband she met in one of the most unconventional ways.
One night in 1982, Venable was going to the dance hall at Sam's Town casino, when she was stopped at the door and asked for identification. There was just one problem: The man asking for identification didn't work at the casino.
"He carded me, and acted like he was the bouncer for the dance hall," Venable said, laughing.
The couple's meeting was a precursor to their life of creating an uncharacteristically fascinating book.
The book is $12.95 and can be found on Kraft's website, lasvegasvisitor.com. The couple sells copies of the book during events in Boulder City, like the Wine Walk, and there's a Kindle version available on Amazon.
"They start teaching Nevada history in fourth grade here," Kraft said with a grin. "I like to tell kids when they buy the book they'll be getting a jump start on the competition."
Contact reporter Randy Faehnrich at rfaehnrich@bouldercityreview.com or at 702-586-9401. Follow him on Twitter @RandyFaehnrich.