Boulder City High Scalers compete in regional robotics event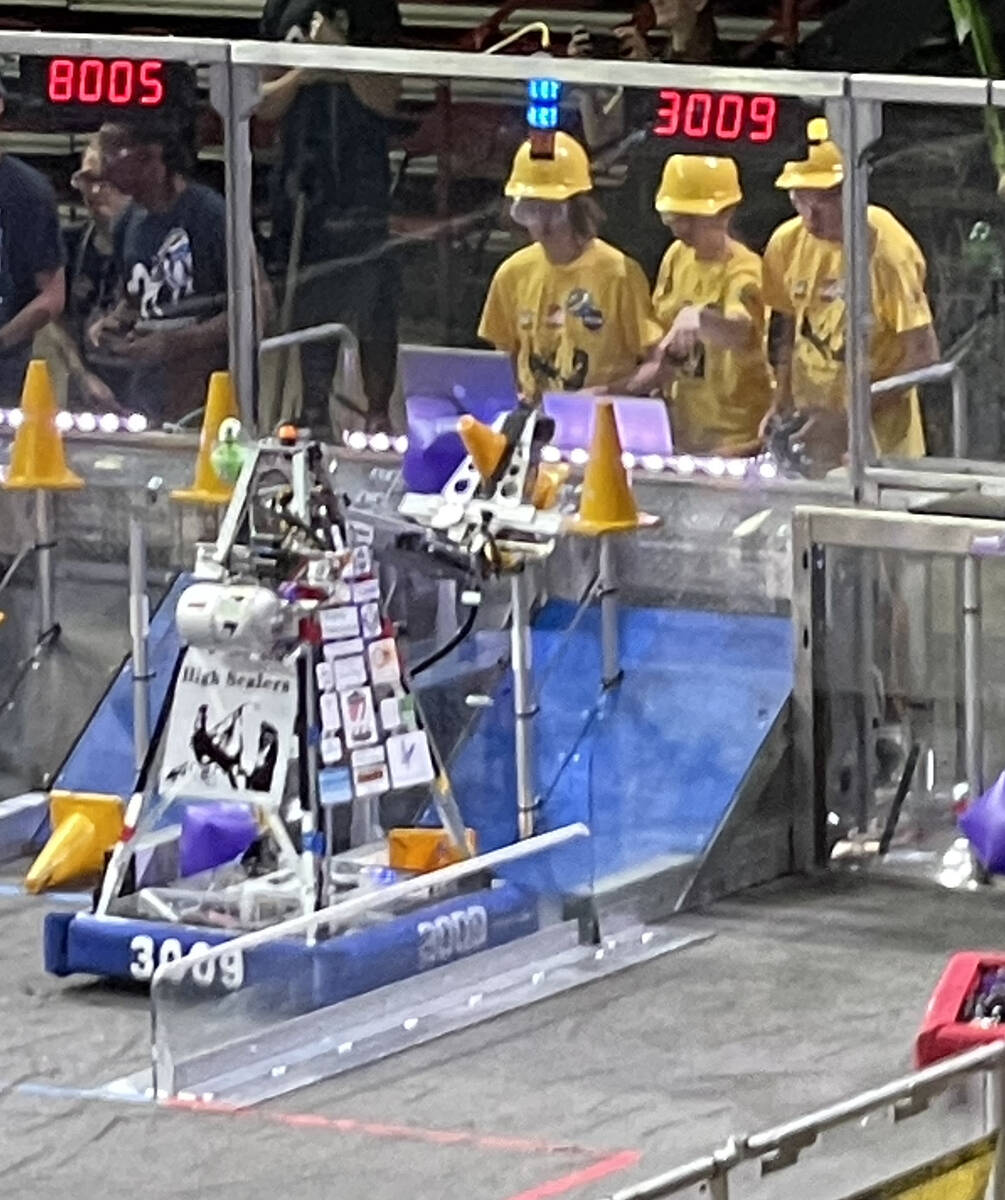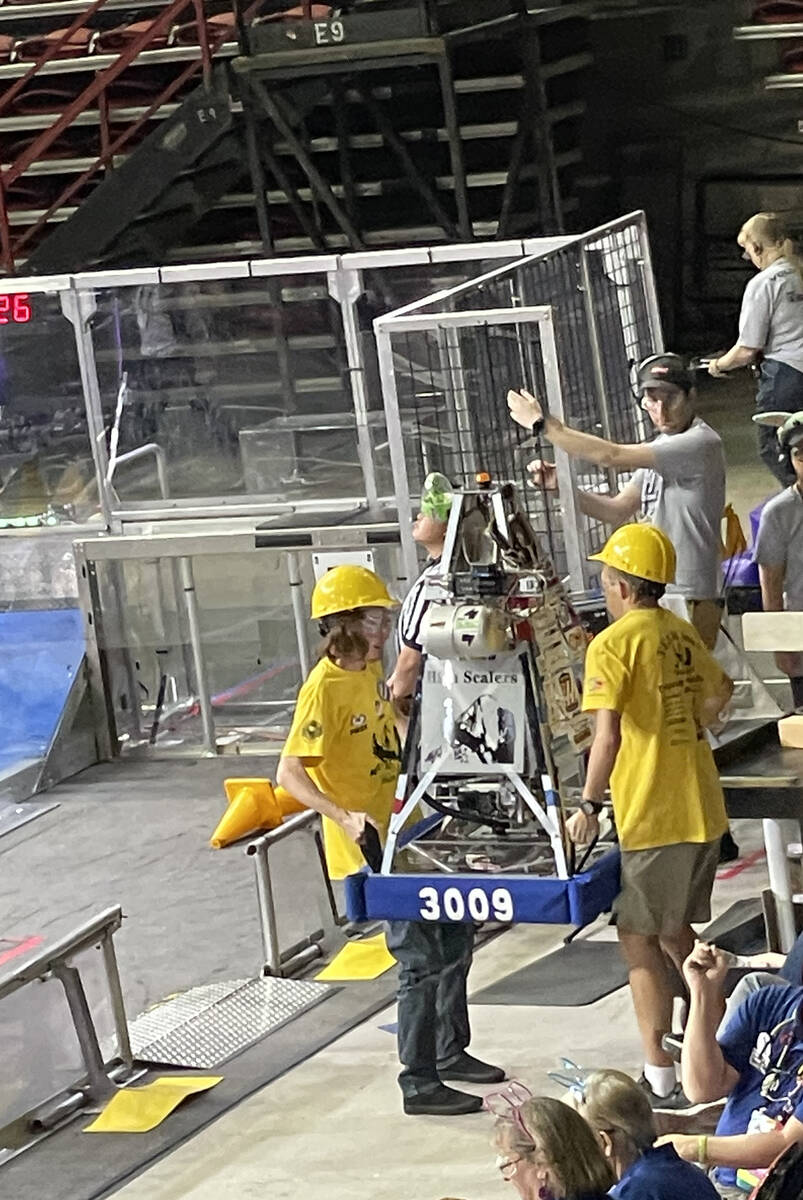 The High Scalers robotics team representing Boulder City High School won 12 out of 14 matches, effectively putting them in fourth place at the FIRST Robotics Las Vegas Regional competition March 31 and April 1 at the Thomas & Mack Center on the campus of the University of Nevada, Las Vegas.
The team was also honored with the Creativity Award for an aspect of the design of their entry.
The team members range in age from 15 to 18 and represent all four classes at BCHS. Team seniors — Colin Vollmer, Ian Hobbs and Zachary Muller all age 18 — had done this before and were still surprised and challenged. Muller reports the biggest challenge being time management as he also competes on the swim team. Vollmer said he wished he had a better idea in advance how the robot would respond on the field as opposed to in the lab. And Hobbs was just tired. "I've been doing this for four years, and I'm always surprised by how physical each competition is," he said.
Freshman Maeli McNally, 15, who also tutors students in math and science, works as a tech in the school's theater, and helps out at a local food pantry, noted the satisfaction of seeing all of their work come together. "I liked meeting other people with similar interests and seeing the robots come together and actually do what you designed them for," she said.
Sophomore Nathan Pickett, 16, reported wishing the team had practiced more using the robot's autonomous mode where it used only a camera and sensors to achieve tasks rather than being actively piloted by a member of the team, while fellow sophomore Ben Porter, also 16, noted the cooperative nature of the teams. "There was a variety of teams from all over, and everyone is trying to win, but everyone still helps everyone else."
The Creativity Award that the team won was sponsored by Rockwell Automation and it celebrates creativity that enhances strategy of play and was intentionally designed and not discovered.
Team mentor John Richner explained, "It was awarded for our drop-down center drive wheels that allowed the robot to effectively scale the charge station, and for our wheel brake that provided the stability to maintain robot position on the platform."
Richner also called out his fellow mentors for praise. "We also were fortunate to have the great support of additional mentors this year, BCHS team alumni Sean Hickey, who graduated from Cal Berkley in Electrical Engineering and Computer Science, and Lucas Gallop, a UNLV Mechanical Engineering grad student."