Boulder City graduate writes book about Christmas tree
December 2, 2015 - 4:09 pm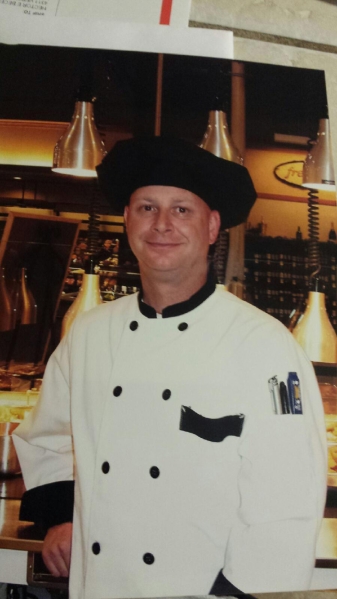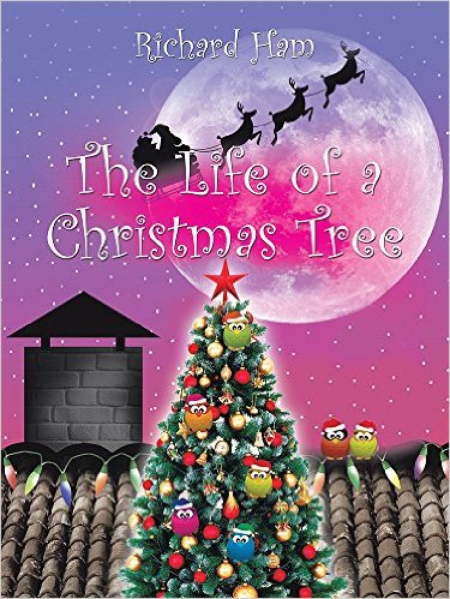 When Richard Ham moved with his family to Boulder City in 1979 from Stockton, Calif., he was a 12-year-old who quickly became infatuated with the new sci-fi film "Star Wars: A New Hope," a movie, he recalls, that expanded his imagination and changed the trajectory in which he would express himself creatively for the rest of his life.
Ham was surrounded at an early age with film and literature. His mother, Pamela, would constantly read to her kids anything she could get her hands on, and her father worked for the San Francisco Examiner for 35 years and the San Jose Mercury for 15 more.
"My dad had the ability to create story and dialogue," said Pamela Ham proudly. "Richard has had that same ability since he was a little boy playing with his G.I. Joes."
One of the more prominent stories that would be read to Ham as a kid was the timeless " 'Twas the Night Before Christmas" poem written by Clement Clarke Moore. The poem has been read every Christmas in the Ham household since 1969. It's a tradition Richard Ham carries on to this day with his own family, and a tradition that has helped influence his new book, "The Life of a Christmas Tree."
In "The Life of a Christmas Tree," Ham tells the story of a Christmas tree named Jasper and his journey from a meager seed beginning to sprout its roots underground, all the way to a budding prized Christmas tree that stands above the rest at the famous Christy Farms.
Ham said the Christmas story, which is meant to be enjoyed by all ages, not just children, has been in the works for years, stemming all the way back to when he would read such stories as the "The Polar Express" to his daughter Brittany when she was a kid.
"She was always very smart, so we always wanted to keep her reading. So we would find the holiday books, and curl up by the fireplace or Christmas tree and rattle off some stories every night," explains Ham jovially. "Pretty soon we just started making stuff up."
Ham's knowledge of how Christmas trees grow comes from an early age as well. His parents owned a Christmas tree lot when he was growing up and it was his responsibility to make sure they were nurtured and growing right.
"This book actually came out as I thought of something one day and I was staring out my window; it was cooling off and the holidays were near. I had two giant pine trees in my front yard, and I started to wonder where they came from," Ham said.
Although Ham and his family reside in Henderson now, his roots in Boulder City run deep. He began working at a mom-and-pop Italian restaurant called Guys Villa Capri, which has since been replaced by Vinny's Pizzeria. Ham worked his way up from washing dishes and peeling shrimp to being a waiter in the front of the house.
Eventually this path of hard work and proving that he belonged in the restaurant industry led to Ham's inaugural steps to becoming a chef at the Excalibur. After years of climbing the ranks and going to school to hone his skills, Ham stands as a head chef for Smith's Food and Grocery.
"He is so creative with all his plates and dishes he cooks; it is the same with his writing," said Pamela Ham about the correlation between her son's two passions. "He has a big heart and it shows."
Ham, who is currently in the middle of writing another series titled "The Sasquatch Chronicles," will meet fans outside the Desert Sun Realty office, 1220 Arizona St., on Saturday. Locals will have the opportunity to meet the Boulder City High School graduate and see just how big Boulder City's own tree has grown.