Blazes wish to help others continues to burn
November 15, 2017 - 4:10 pm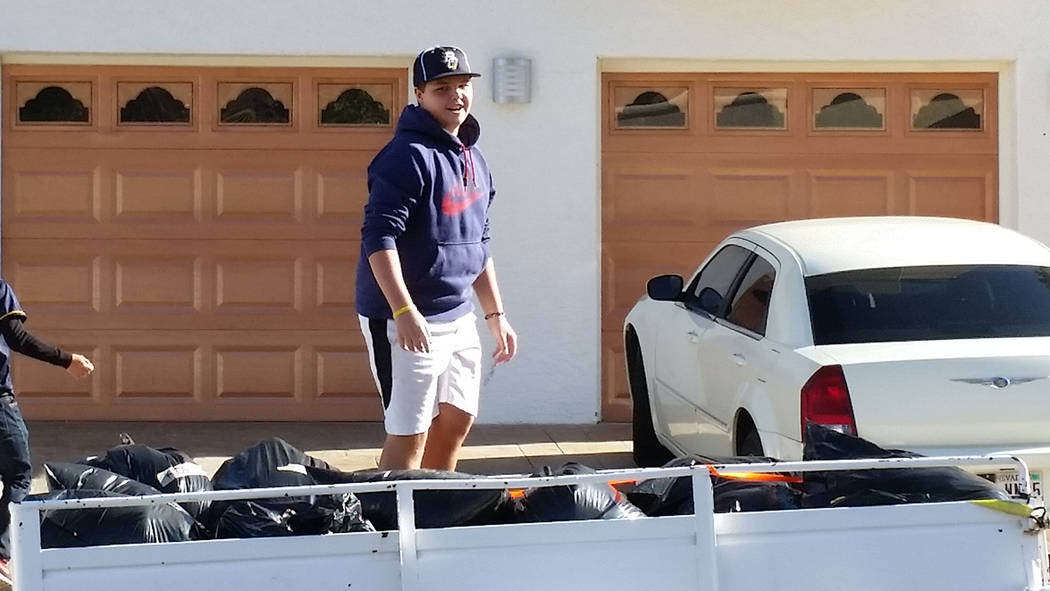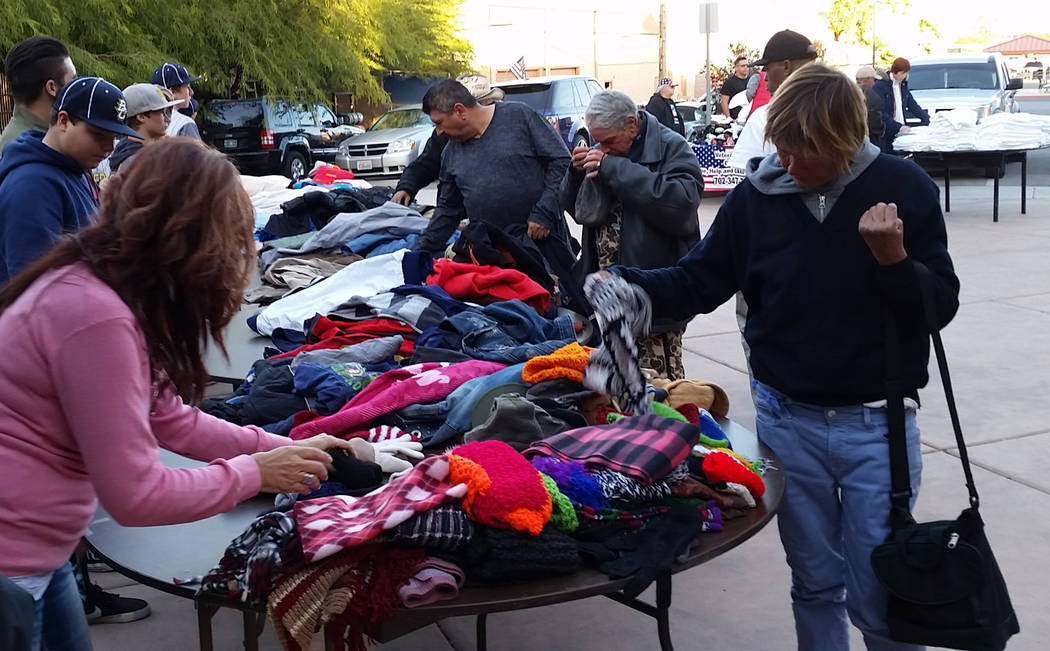 Boulder City local Blaze Trumble is accepting donations for his yearly blanket and jacket drive through Tuesday, Nov. 21.
Trumble, now a freshman at Boulder City High School, has been holding this annual drive as his birthday wish for the past 10 years. Through it, he collects blankets and jackets for people in the Las Vegas area who are in need.
Donations should be gently used and can be dropped off in boxes around town at the Boulder Dam Credit Union, 530 Avenue G; Plaza Realty, 581 Hotel Plaza; World Famous Coffee Cup, 512 Nevada Way; Christian Center Church, 571 Adams Blvd.; and Boulder Dam Brewing Co., 453 Nevada Way.
Trumble and his friends will hand out the donations at the Las Vegas Rescue Mission on Wednesday, Nov. 22, after the needy are served a warm Thanksgiving meal.
People can also make donations to his GoFundMe page, www.gofundme.com/blazeswish-10thyear-helping-homeles. The money is used to purchase sleeping bags, tents and jackets at discounted prices.
For more information, call 702-985-1001 or visit www.BlazesWish.com.