August 20, 2014 - 12:20 pm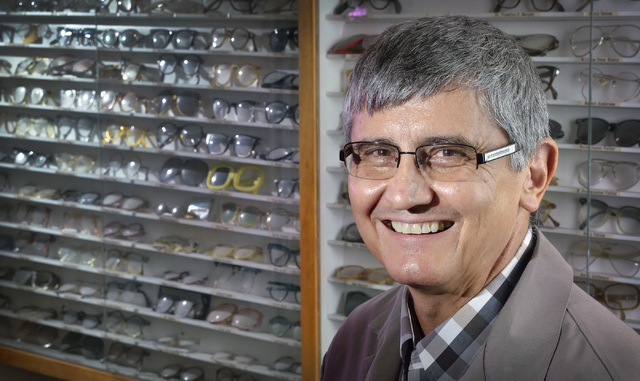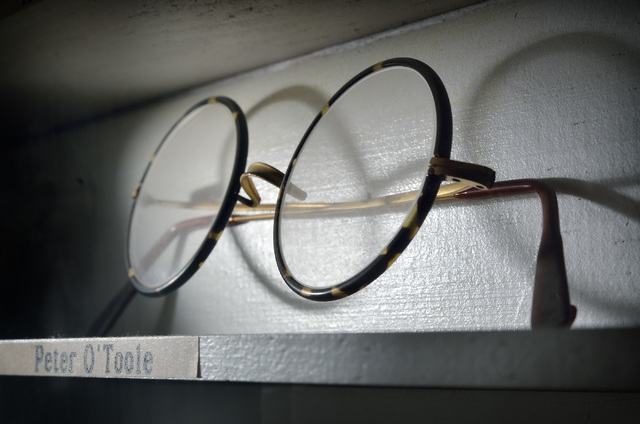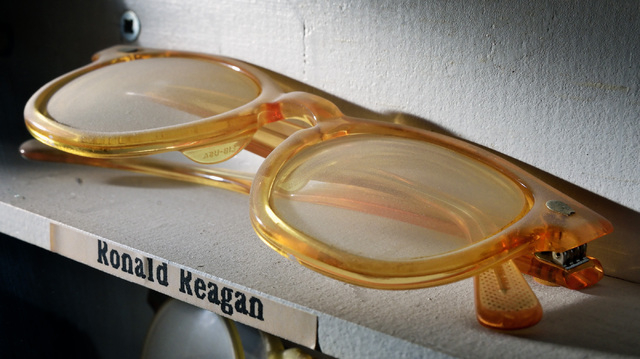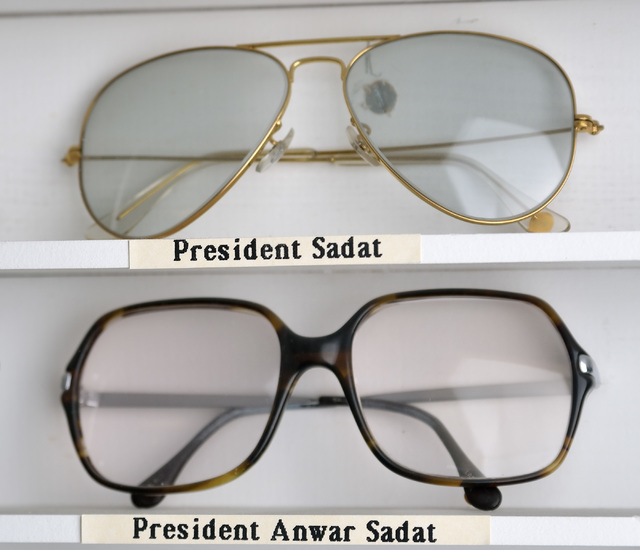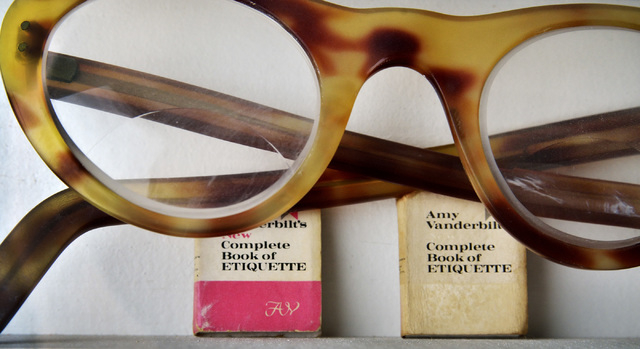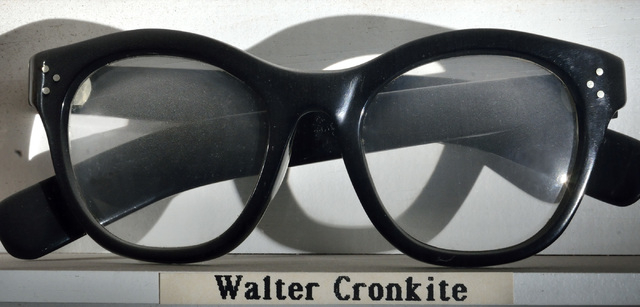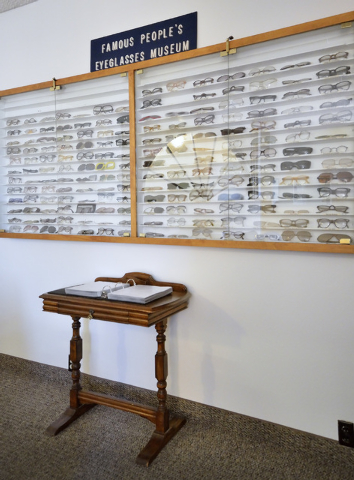 Tucked inside a family-owned optometry office lies one of Henderson's best-kept secrets.
Nearly 175 eyeglasses and sunglasses make up the Famous People's Eyeglasses Museum at Dr. Gomesindo Hendricks' office, 61 E. Lake Mead Parkway.
The collection includes items from entertainer Bing Crosby, journalist Walter Cronkite, entrepreneur Col. Harland Sanders and President Ronald Reagan.
"One of the more interesting stories was that of Egyptian President Anwar Sadat around 1981," Hendricks said. "We got the glasses within a week of his assassination, so they were probably already in the mail when he was assassinated."
The collection was started by Dr. Melvin Bagley, Henderson's first optometrist and Hendricks' father-in-law.
"He's never paid for or bought any of the glasses. They were always donated," Hendricks said. "They just showed up in boxes in the mail with a letter attesting that they were authentic."
Born in Salt Lake City, Bagley attended optometry school in California before starting his practice in Henderson in 1955.
"I didn't want to take the time to go to medical school, so I thought optometry would be a good profession," Bagley said. "When we came to the valley, there were about 11 optometrists in Las Vegas, but there wasn't anyone in Henderson yet."
Bagley decided to open shop near the former Basic Magnesium plant to provide care for its employees.
"I used to fit a lot of colored contact lenses, so I had a lot of the showgirls in the office," Bagley said. "Other than that, we've only had some Henderson dignitaries. No one really famous."
Bagley said he came up with the idea to start the museum in the '60s.
"A book came out every month that profiled 10 famous people and gave their addresses to write letters," Bagley said. "We would write letters to the celebrities and politicians asking for their old eyewear to start a museum."
To help around the office, Bagley's four daughters were in charge of finding the addresses and writing the letters, according to Hendricks.
"(Bagley) did his own statistics and figured that for every 100 letters they sent, 10 people would respond," Hendricks said. "For every 10 (who) would respond, one or two would send a pair of glasses. You can imagine the number of letters they wrote."
Copies of the letters are available for reading in the office's lobby. Bagley also compiled the letters into a new book, "Celebrity Sighting."
"I received several hundred letters from the people who sent their glasses," Bagley wrote, "and I also received letters explaining that the person did not wear glasses or why they could not send their glasses, which I found very interesting."
As time passed, patients became less familiar with the celebrities featured in the museum, so Bagley and Hendricks updated the collection in the mid-'80s.
"It's still fairly recent, but you can't get people's addresses anymore, so we haven't sent any letters in a number of years," Hendricks said. "It would be neat to continue it."
Bagley retired in 1989 and sold the office to Hendricks, who has been practicing for more than 30 years.
"The waiting room has a sort of an antique, retro feel to it, so it fits with the theme of the museum," Hendricks said. "Sometimes patients will ask for certain frames they see in the case, but unfortunately they aren't made anymore.
"We get visitors who stop by just to see the museum. It's just something unique for everyone to see and talk about."
The office is open to patients and visitors from 8 a.m. to 4 p.m. Monday, Wednesday and Friday and from 9 a.m. to 5 p.m. Tuesday and Thursday.
For more information, visit gehendricks.com or call 702-565-7579.
Contact Henderson View reporter Caitlyn Belcher at cbelcher@viewnews.com or 702-383-0403.