September 21, 2016 - 1:43 pm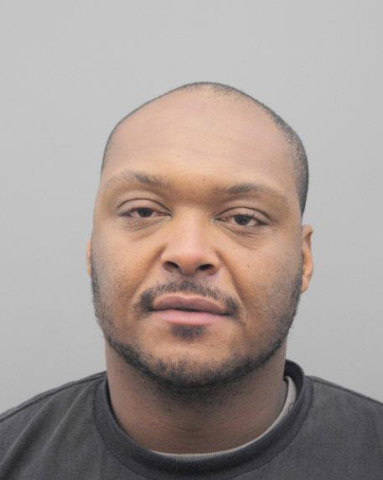 Man gets 34-85 years in sledgehammer attack
A judge handed down a prison sentence of 34-85 years Sept. 15 for the "monstrous" actions of a man convicted of a two-hour, hammer-swinging rampage in Boulder City and Henderson.
Damien Darnell Robins, 33, of Las Vegas was convicted in July of 10 counts, including assault with a deadly weapon and battery with a deadly weapon resulting in substantial bodily harm.
Prosecutor John Giordani said Robins terrorized nine people over the course of two hours in October 2014 while wielding a sledgehammer.
Robins began by attacking a woman in a car in a convenience store parking lot, according to authorities. He continued with several more attacks, including one on a couple in an auto parts store parking lot and another on a woman at a Taco Bell restaurant.
District Judge Susan Johnson called the events "monstrous" as she handed down the sentence.
"These are ordinary events that people do, and they were attacked," she said. "I can't take that lightly."
Robins, who was convicted of robbery and conspiracy to commit a crime in 2010, admitted to being on methamphetamine at the time of the attacks. He told the judge that he had long struggled with drug and alcohol addiction and added, "Drugs basically got the best of me."
His attorney, Daniel Lippmann, said the attacks are "not who he is."
David Ferrara- Las Vegas Review-Journal
Veterans' home recognized for quality care
The Nevada State Veterans Home was honored earlier this month for its high performance in quality care measures and patient satisfaction.
It was one of three hospitals and six nursing homes statewide recognized by HealthInsight, a nonprofit, community-based health care collaborative.
Nursing home recipients had to rank in the top 25 percent of performers in the nation as well as demonstrate a successfully implemented quality-improvement program in their facilities.
"We are very proud of our accomplishments and dedication from our staff to serve and honor our veterans and to ensure they receive the highest quality of care," said Linda Gelinger, administrator of the veterans home.